Prodigy: The Icarus Society #1
Image Comics
Written by Mark Millar
Art by Matteo Buffagni
Colors by Laura Martin
Letters by Clem Robins
The Rundown: Edison Crane becomes embroiled in a mystery that will bring him face to face with some interesting challengers.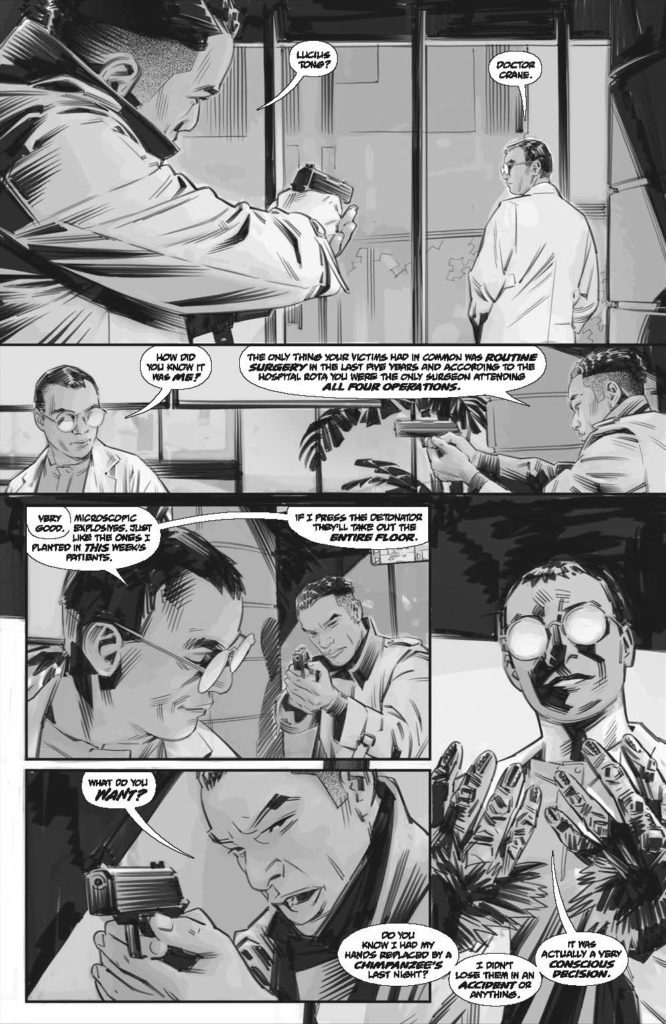 A series of murders across the country prompts the Pentagon to contact the smartest man in the world Edison Crane. Crane finds himself at a local hospital where there is a hostage situation. The hostage taker, Lucius Tong, is waiting for him to arrive. After admitting to his crimes, he turns himself in.
Edison returns to his life, but his lack of intellectual stimulation causes him to make increasingly dangerous choices. After auctioning himself off for charity, he discovers the next morning that the woman he spent the night with works for a familiar face. One who has an interesting and dangerous proposal from a shadowy group that could rival Edison Crane's intellect.
The Story: As a fan of the original Prodigy series, I am excited about this follow up and how Millar has elevated and evolved the story and the character. The story has a great build up and all of the character moments add to the drama, tension and mystique of the character. I love the challenge that Edison is facing and looking forward to big this adventure gets.
The Art: Buffagni delivers some beautifully detailed art throughout the issue. I love the way the panels are intercut and how they come together to craft a unique and interesting look into the character's life.