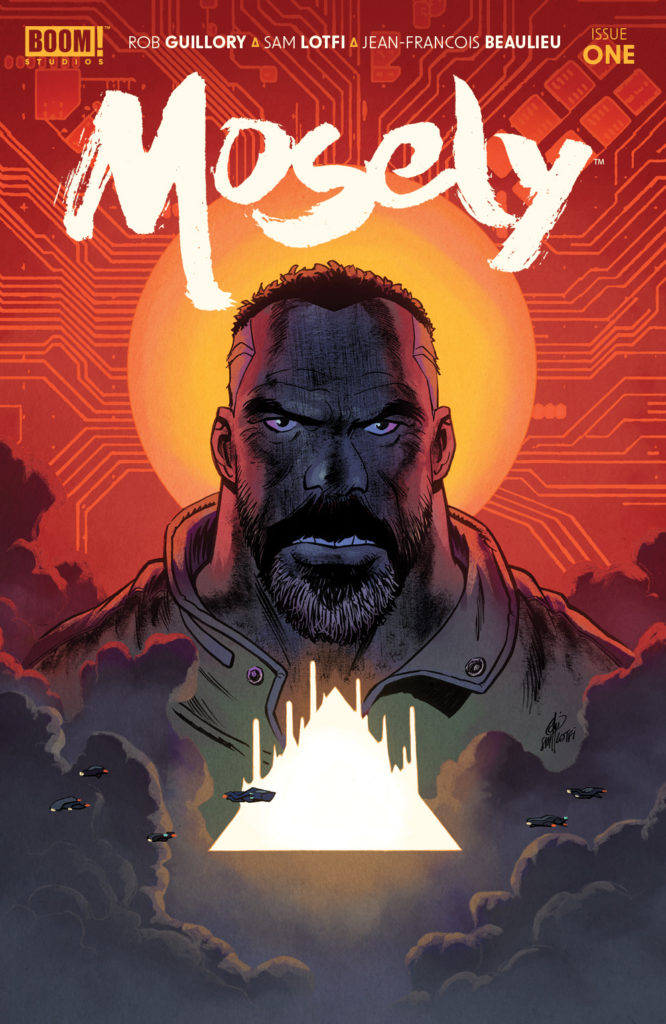 Mosely #1
BOOM! Studios
Written by Rob Guillory
Art by Sam Lotfi
Colors by Jean-Francois Beaulieu
Letters by Andrew Thomas
The Rundown: Marvin Mosely finds himself fighting for a new future.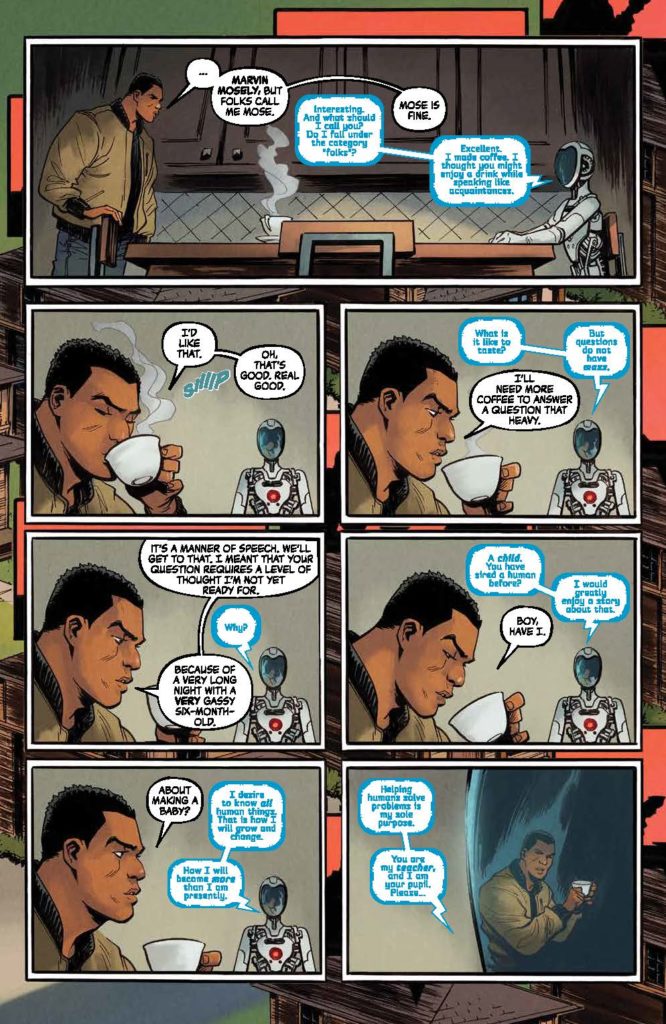 Marvin Mosely has been chosen to be a part of a new and interesting experiment. One that will have him teaching an artificial life form about humanity. A job that will take him away from his wife child. I the aftermath, Mosely will find himself working as a janitor in a school and seeing the effects of the work he did in real time as humans have virtually turned over everything about themselves to machines.
Meanwhile, his adult daughter is working on a upgraded technology that will expand the machines understanding even more and her philosophy clashes with Mosely's views. After being attacked on the street after arguing with his daughter, Mosely is infused with unusual and dangerous powers. Powers that will send him on a mission to change the world.
The Story: Guillory develops an interesting and engaging story in this first issue. The story has an intriguing premise and characters that connect with the reader. I enjoy Marvin as a character and his relatable actions and attitudes are refreshing as you experience him trying to navigate a world he regrets having a hand in creating.
The Art: Lotfi delivers some beautiful imagery throughout the issue. The visuals on both the characters and the world of the story are visually engrossing.