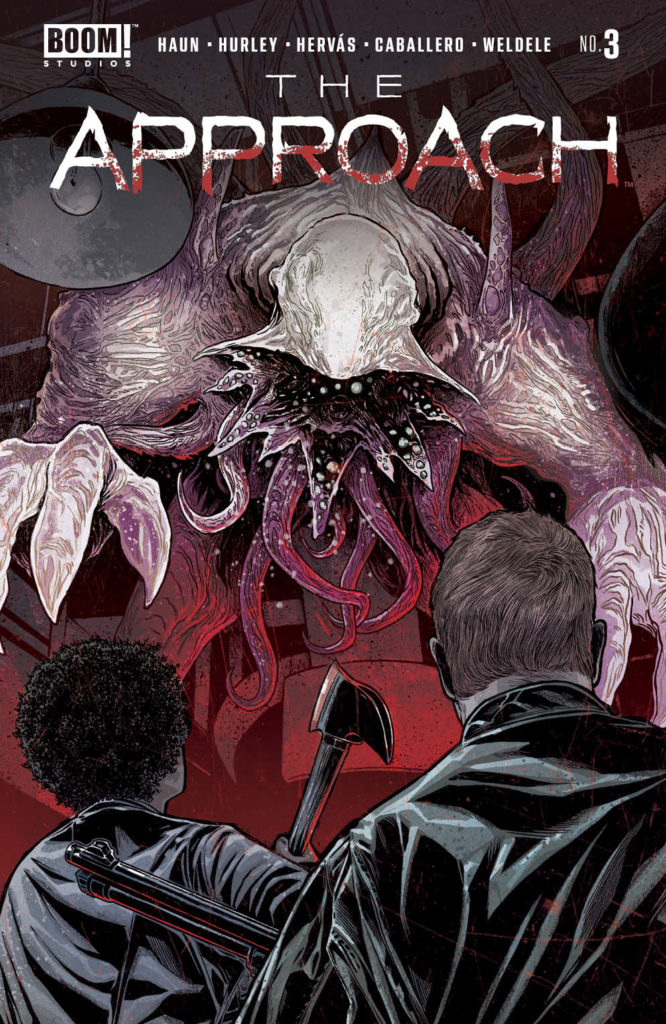 The Approach #3
BOOM! Studios
Written by Jeremy Haun and Jason A. Hurley
Art by Jesus Hervas and Lea Caballero
Colors by Brett Weldele
Letters by Ed Dukeshire
The Rundown: The creatures attacks get bolder as one of the humans reveals a dark alliance.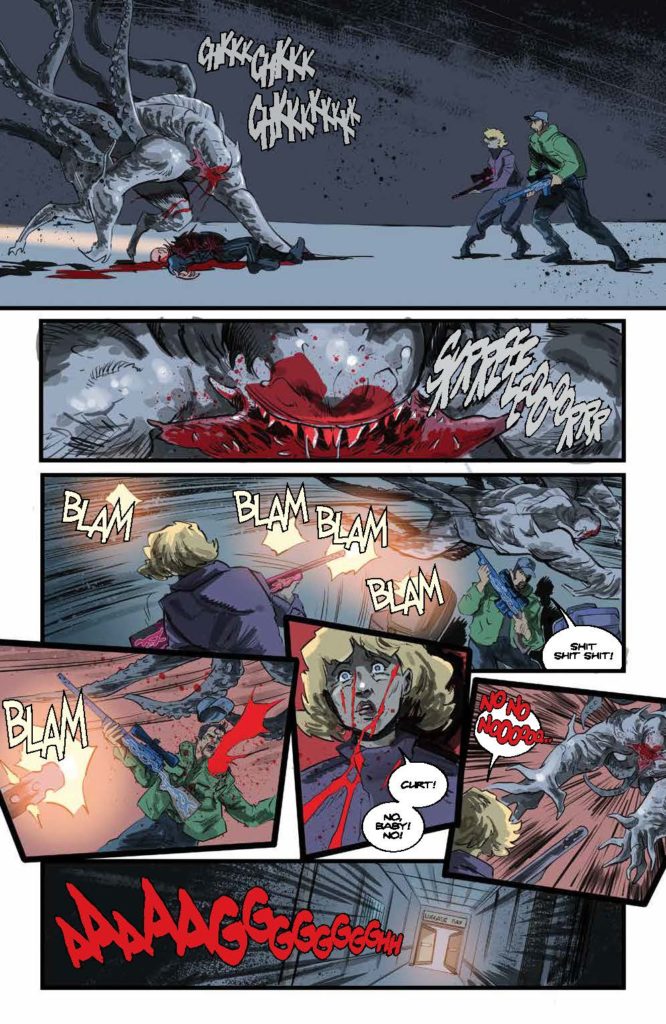 As the creature continues to stalk the downed passengers and the crew of the airport, Abi and Mac discover something disturbing. At the same time, a couple of hunters decide that they want to try their own luck with bringing down the creature. Unfortunately, they discover too late just how quickly their luck has run out. Jake in the tower manages to find a way to track the creature when it moves to the roof, but it will be too late for more people trapped in the airport.
Mac and Abi race to stop the creature and barely make it in time to save who they can. Unfortunately, none of them realize that the creature isn't acting alone and that one of them is not who they seem.
The Story: Haun and Hurley continue to ramp up the terror and action in this issue while also throwing in some great dark humor. The story continues to be engaging with great homages to classic horror films like The Thing by keeping the action and horror contained in one place. I love the atmosphere of the story as well as the characters and look forward to seeing what happens next.
The Art: Hervase and Caballero deliver some thrilling and beautifully detailed imagery throughout the issue. The visuals brilliantly capture the terror and action of the story.