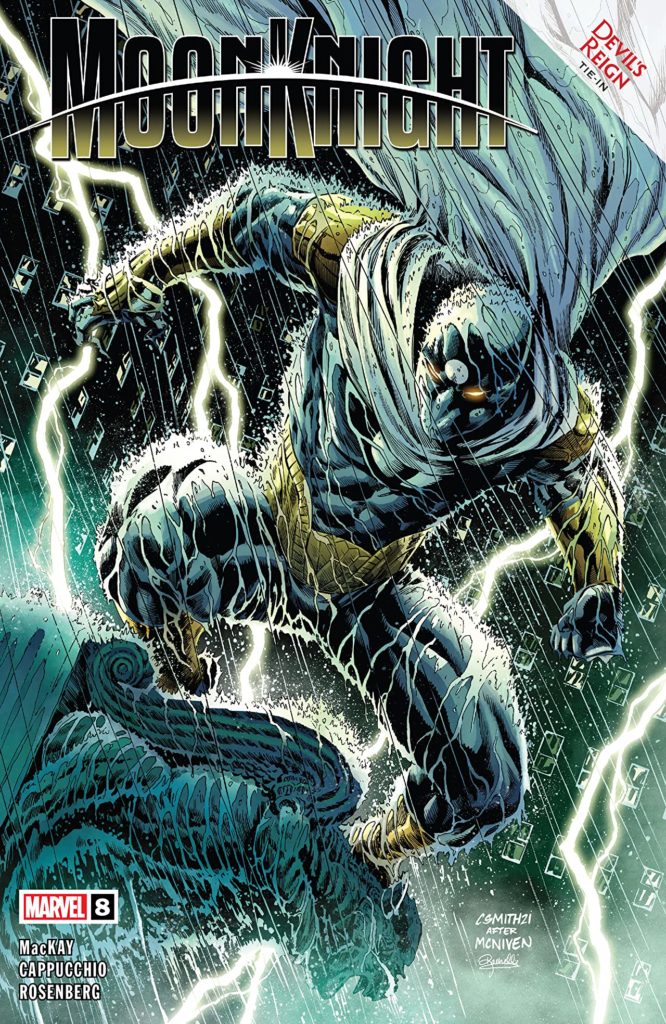 Moon Knight #8
Marvel Comics
Written by Jed MacKay
Art by Alessandro Cappuccio
Colors by Rachelle Rosenberg
Letters by Cory Petit
The Rundown: Hunter's Moon goes hunting for a killer and discovers something darker.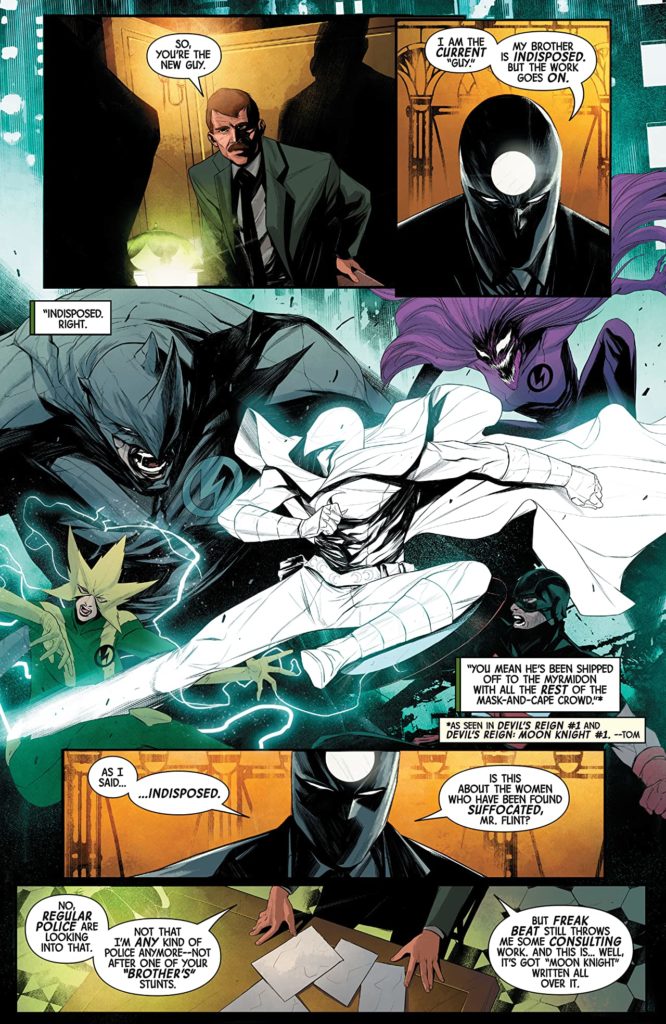 There's a new face at the Midnight Mission. A new face that will continue Moon Knight's work while he is away. While Moon Knight is fighting against a new team of Thunderbolts created by Wilson Fisk, Hunter's Moon has taken over the Mission and is meeting with someone who might need his help. A series of murders with a specific calling card gets Dr. Moon's attention and he decides to take the case and find the killer.
With his main suspect presumed dead, Hunter's Moon goes out into the night to find clues. After going to where the suspect supposedly died, he discovers something there that he did not anticipate. Something that has grown beyond the story and the legend that birthed it. Something that has decided to pass judgement on Hunter's Moon. Judgement that will require him to call on something more powerful and dangerous to stop it.
The Story: Jed MacKay delivers a wonderfully rich and compelling story in this issue. Hunter's Moon is given an interesting personal arc as well as showcasing his connection to Khonshu. The character has some great personal growth in this story and both its stakes and resolution are satisfying and intriguing. The character has grown beyond being a foil for Marc and I am interested in seeing how this character evolves within this world.
The Art: Cappuccio has a wonderful visual style and that comes through in both the beautifully detailed character moments as well as the thrilling action scenes.