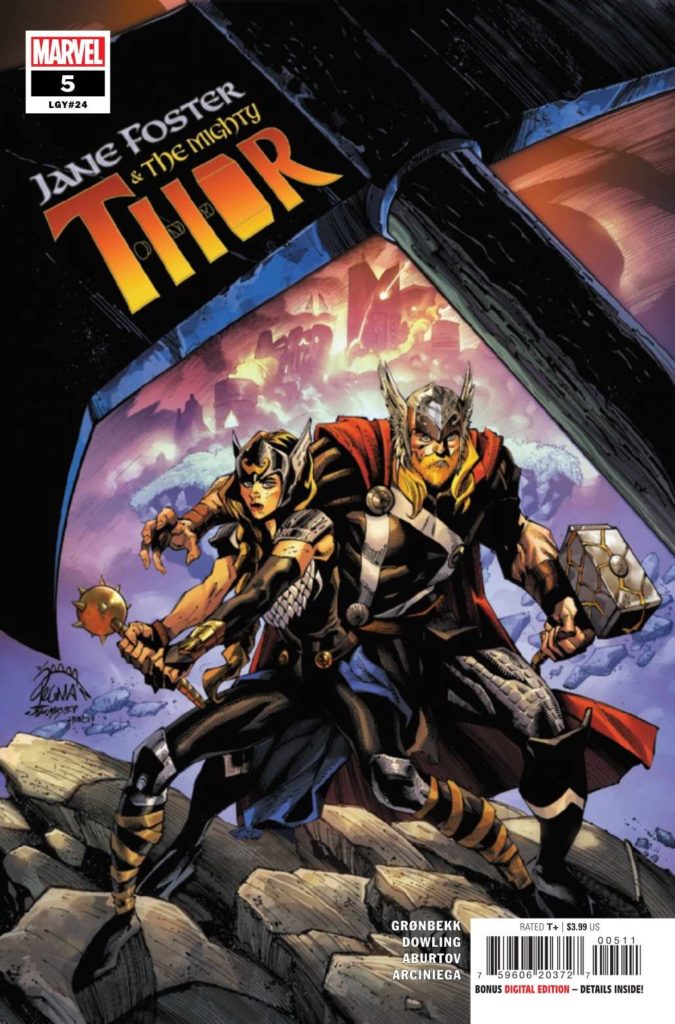 Jane Foster & The Mighty Thor #5
Marvel Comics
Written by Torunn Gronbekk
Art by Michael Dowling
Colors by Jesus Aburtov and Erick Arciniega
Letters by Joe Sabino
The Rundown: Jane and Thor must escape a nightmare if they have any chance of saving Asgard.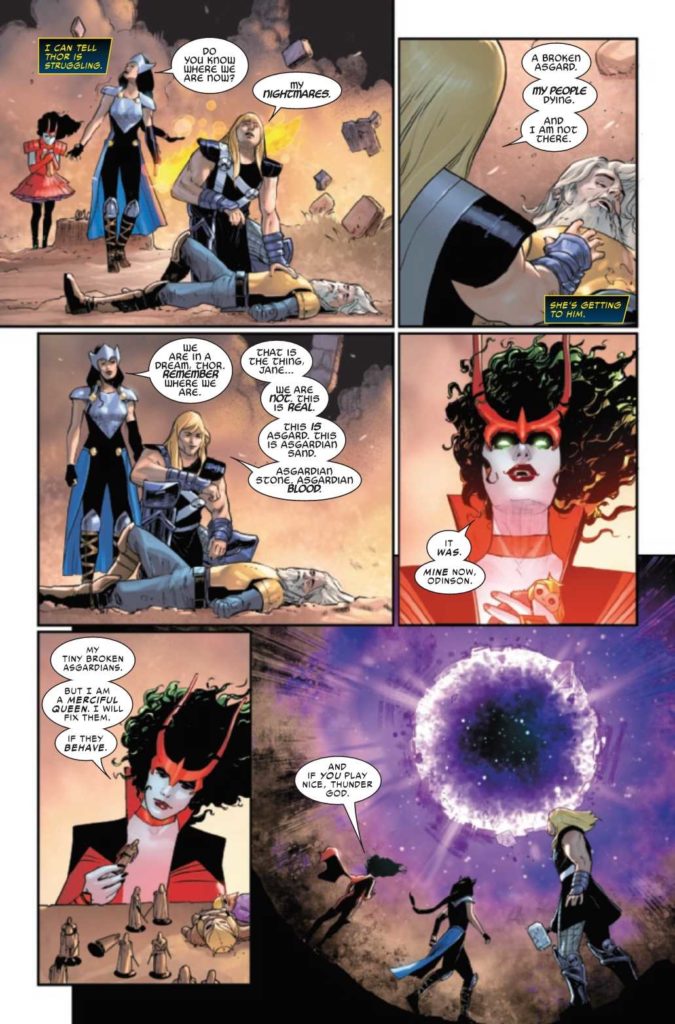 Jane and Thor are trapped in Liveworld at the mercy of the Dreamqueen as Ares enters Asgard to continue the war and gain power from the destruction. Jane is able to determine that something is wrong and works with Thor to escape as Runa leaves the battle to have something made that could stop the rampaging Disir before they feast.
Thor and Jane find a way to escape from the Dreamqueen and their return to Asgard will require a direct confrontation between Thor and Ares. As the forces of Asgard fight on all fronts, Runa returns with some unexpected help as Amora seeks something special among the distraction.
The Story: The end of the series is entertaining, but feels rushed. There is so much great buildup within the series and I would have loved to see more of Ares' motivation. There was so much coordination in the attack on Asgard and I never got a sense of the scope of the plan in the final issue. It wrapped up the story and added some interesting layers, but it felt way too short for the amount of story that's been told.
The Art: Dowling delivers some impressive and thrilling art in the issue. I would have loved to see more of the battle between Ares and Thor, but the visuals are great.