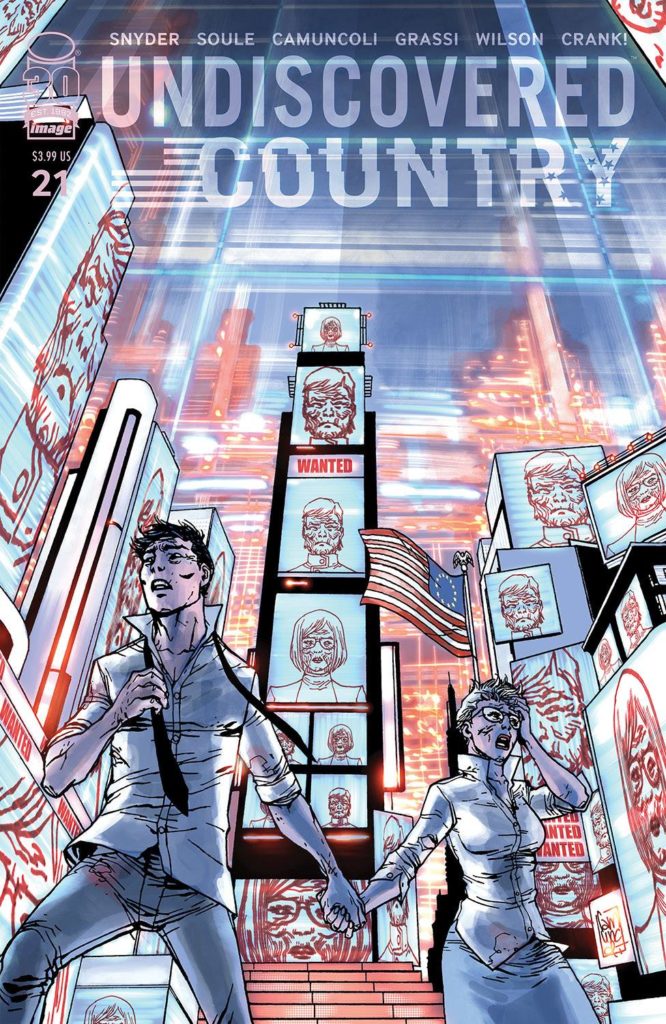 Undiscovered Country #21
Image Comics
Written by Scott Snyder and Charles Soule
Art by Giuseppe Camuncoli and Leonardo Marcelo Grassi
Colors by Matt Wilson
Letters by CRANK!
The Rundown: As one part of the group travels through US history, the others find themselves in darker and darker futures.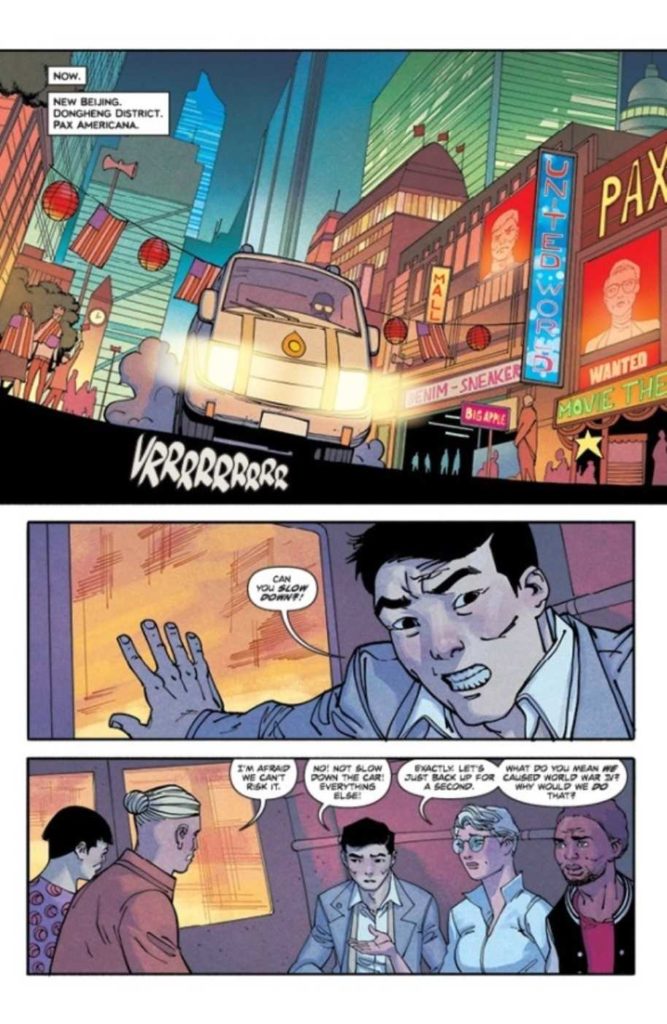 Janet, Ace and Chang are on the run from the forces of the United States and its leader, the Destiny Man. After being picked up by rebels, they are taken to a hidden location where they are introduced to the rebel leader. Someone the group knows well. At the same time, Charlotte and Valentina find themselves only slightly further into the future as they attempt to find Sam during the attack on Pearl Harbor.
As Chang and the others learn what happened in the aftermath of their mission, they are attacked and the result is a new world none of them might be ready for. At the same time, Charlotte and Valentina attempt to alter the rules and find themselves further back in history than they hoped.
The Story: Snyder and Soule continue to craft an intriguing and unique world in this story. There are so many great themes being explored in the story. The characters and their struggles continue to be compelling and I am impressed with the twists and chances that the writers take in telling this story and how it comments on the culture of America both good and bad.
The Art: Camuncoli and Marcelo Grassi deliver some great, exciting and highly detailed art throughout the issue. I love the visual style of the issue and how unique both parts of the story look.