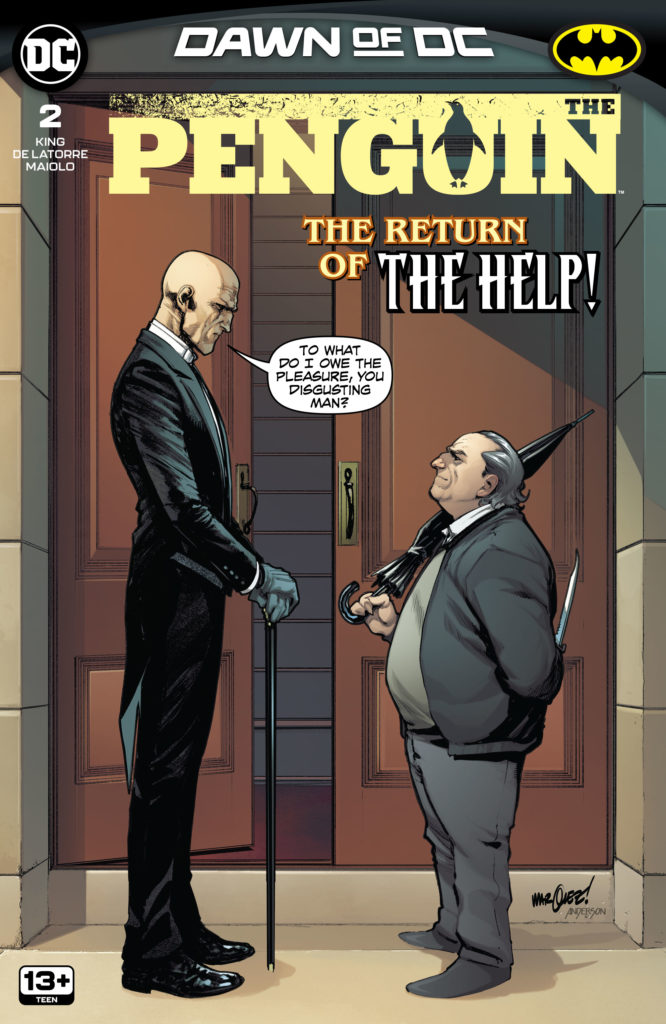 The Penguin #2
DC Comics
Written by Tom King
Art by Rafael De Latorre
Colors by Marcelo Maiolo
Letters by Clayton Cowles
The Rundown: Penguin attempts to enlist some help in his return to Gotham.
Penguin decides to reclaim everything that he lost and to do that, he will need help. More specifically, he will attempt to enlist the services of The Help in his bid to retake his criminal empire.
Unfortunately, the Help has retired and is living a comfortable life in the country with no concern for criminals or killing. Penguin will have to teach The Help a violent and costly lesson in order to get what he wants.
The Story: King crafts a dark and deeply engaging story in this issue. The story is beautifully laid out and showcases just how dark and dangerous Penguin really is. I was thoroughly impressed with the pacing of this issue and the slow buildup of suspense. King manages to both humble a dangerous character while also showing how dangerous another can be through dialogue. Having much of the story be narrated by the servants was a great thematic and narrative touch.
The Art: De Latorre delivers some beautiful art in the issue. The visuals are brilliantly detailed and capture the dark and growing menace within the story.