Static: Shadows of Dakota #6
DC Comics
Written by Nikolas Draper-Ivey and Vita Ayala
Art by Nikolas Draper-Ivey
Colors by Nikolas Draper-Ivey
Letters by Andworld Design
The Rundown: Virgil is consumed in Ebon's darkness, but might have a way to escape.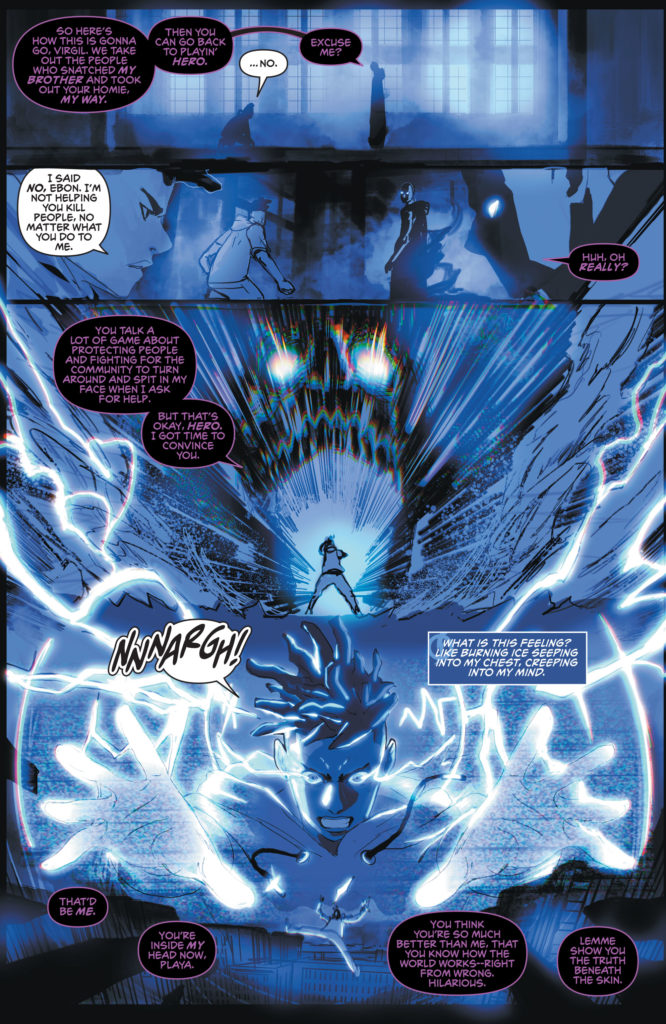 Static has been taken by Ebon and driven down into the darkness that created him. A darkness that Ebon will use to show Virgil the life he had and the tragedies within it.
As Ebon attempts to turn Virgil to his side, the young hero will discover something that might just save him and the person he's fighting.
The Story: Draper-Ivey and Ayala craft an exciting, entertaining and thought-provoking story in this issue. The story does a fantastic job of giving Virgil a journey through the trauma of Ebon and showing how he is stronger because of it. There is some great suspense throughout the story and the resolution creates an interesting dynamic for both Static and his nemesis.
The Art: Draper-Ivey's art is amazing. The visuals draw you into the story and the character dynamics perfectly while also crafting some fantastic rising action.