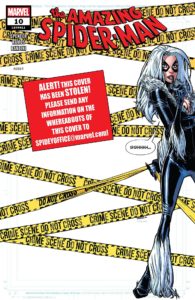 The Amazing Spider-Man #10
Marvel Comics
Written by Nick Spencer
Art by Humberto Ramos and Michele Bandini
Inks by Victor Olazaba and Michele Bandini
Colors by Edgar Delgado and Erick Arcinega
Letters by Joe Caramagna
Peter Parker is going to make a tough choice to help a friend and Mary Jane is going to discover something about her life with Spider-Man.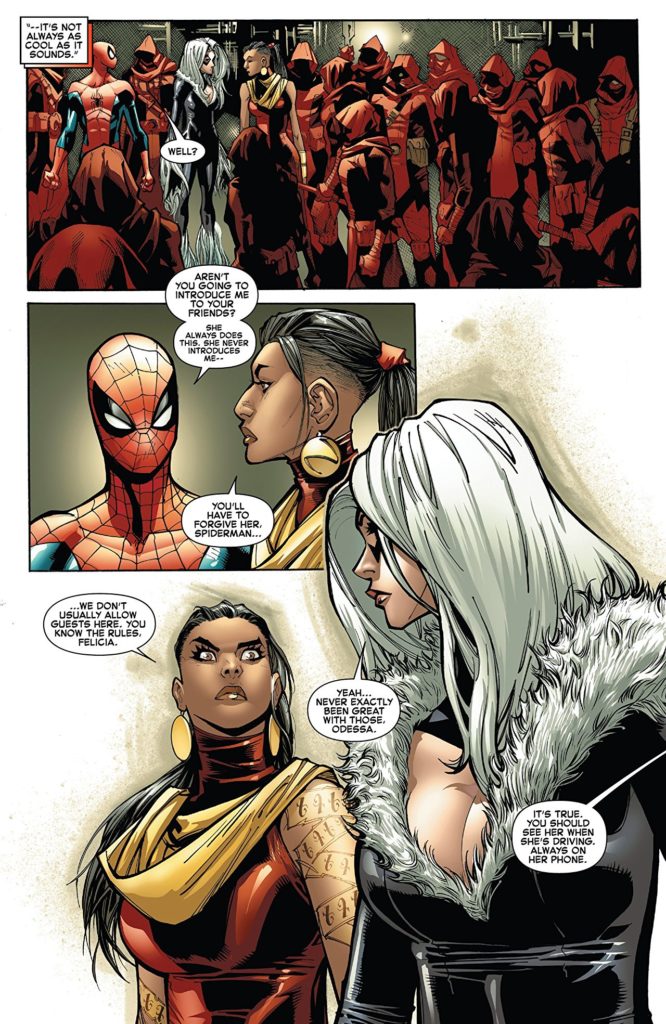 Mary Jane finally decides to share with the support group that she's discovered and, with the help of Jarvis, discovers that there is more to her life with a hero than waiting for him to come home.
At the same time, Spider-Man and Black Cat find themselves surrounded by the Thieves Guild and have to fight their way out before all the hero gear they stole disappears forever. In a pretty intense fight, we learn that Felicia has changed and that change is what is driving her to help. When the battle begins to turn against them, Peter makes a discovery that might save their lives and the things they are trying to protect.
In one of the best moments in this issue, Reed Richards and Tony Stark tell a room full of heroes all of the measures they are using to find their missing items, including magic and tech. It takes Ms. Marvel to come up with a solution that is both embarrassing to the big brains in the room, but hilariously simple.
Nick Spencer really nails it with this issue both in tone and creativity. It is incredibly fun and funny in equal measure with some great call backs to previous arcs, including the biggest one to affect everyone in Spidey's life. It's a great moment that Felicia has when she reveals how that moment has affected her as well. A revelation that no one really considered in the course of these stories. Good job on Spencer bringing relevancy to that moment and its ripple effects.
The art by Humberto Ramos and Michele Bandini blew me away with each page and the quiet, character moments were some of my favorite panels.