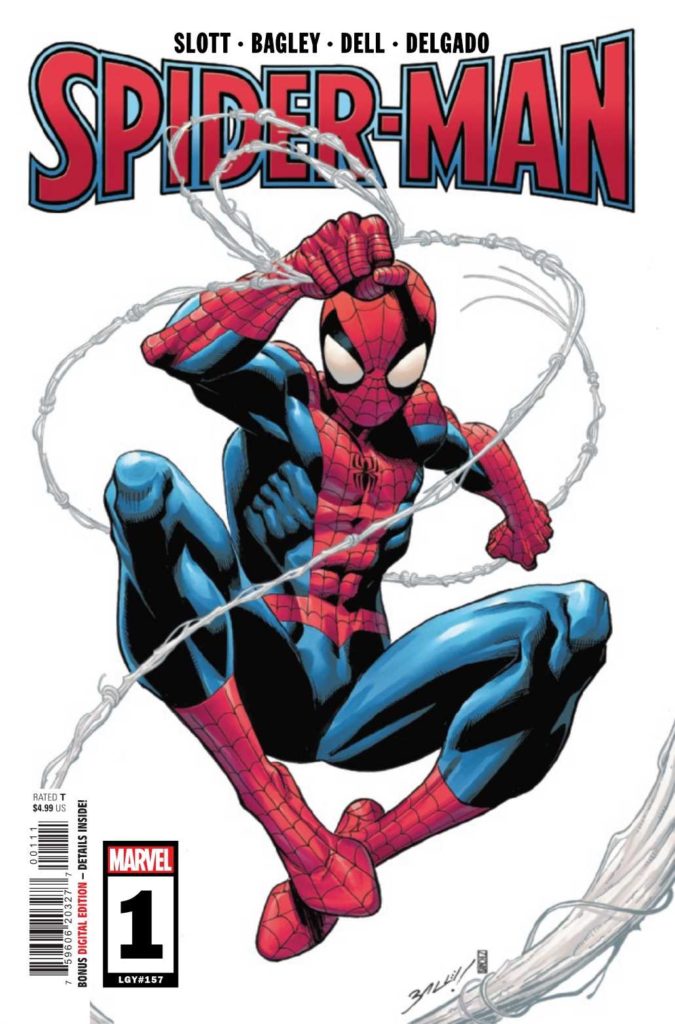 Spider-Man #1
Marvel Comics
Written by Dan Slott
Art by Mark Bagley
Inks by John Dell
Colors by Edgar Delgado
Letters by Joe Caramagna
The Rundown: Peter finds himself facing a multiversal threat to all heroes wearing the spider mantle.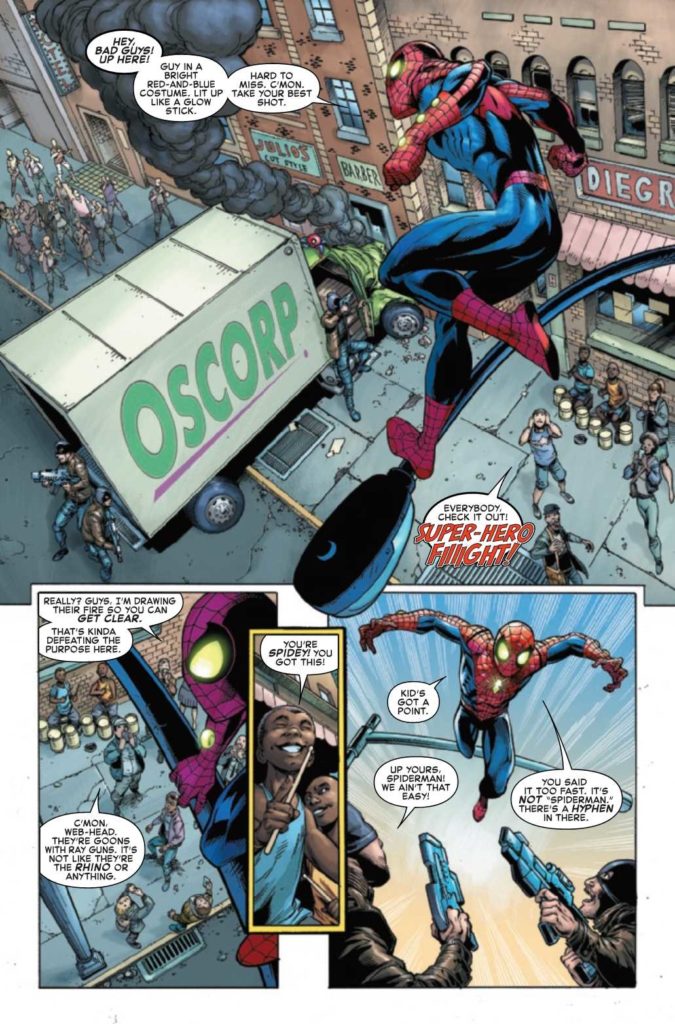 Peter gets a call from Norman to stop a hijacked Oscorp truck carrying experimental equipment. After suiting up, Spider-Man takes down the hijackers, but doesn't realize that he is being watched. Watched by someone who has decided to go after the Spider-Man of world 616. At the same time, Julia gathers her forces and decides to send someone to help Peter.
When a multiversal attack begins, Peter finds himself facing off against a group of spider wasps. A more dangerous threat emerges when Morlun arrives. As Peter and his other spider allies including Miles, Silk and Spider-Woman try to take on Morlun, another Spiderverse Peter arrives and the heroes quickly discover that something is wrong when an ally becomes a villain and a villain tells them he's come to help.
The Story: Slott crafts an interesting and entertaining story in this issue. I like that the story is returning to the Spiderverse and there are some great twists within it. The tone of the story is light and draws you in right up until the point where something happens that is so jarring that I was shocked by the event and excited to see what happens next.
The Art: Bagley delivers some beautifully detailed and fun art throughout the issue. The characters look amazing and I love the contrast in style between the main action and another moment in the story.