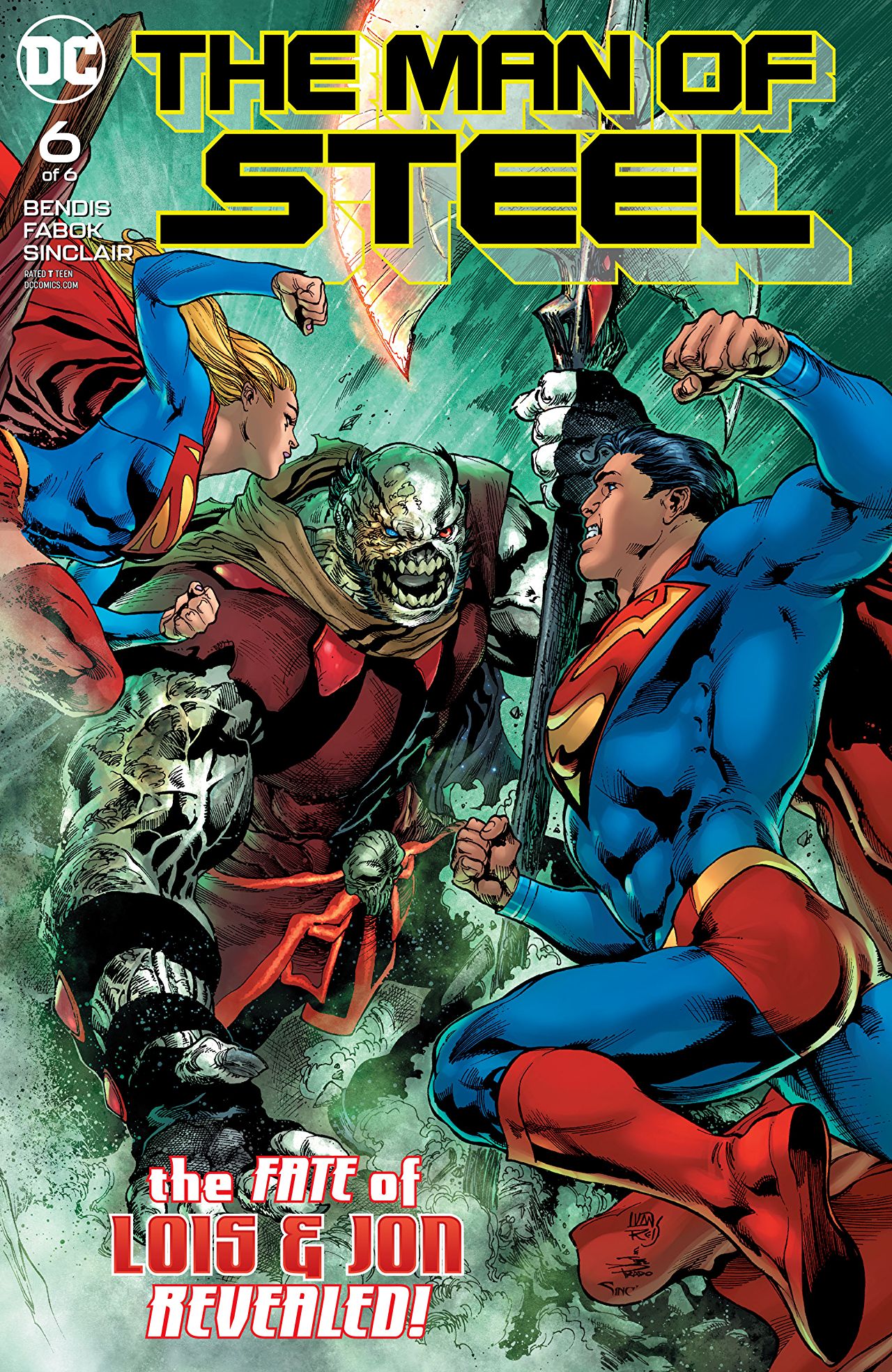 The Man of Steel #6
DC Comics
Written by Brian Michael Bendis
Art by Jason Fabok
Colors by Alex Sinclair
Letters by Josh Reed
Jon Kent listens as his parents fight with his grandfather about how he should be raised. The same Krypton vs Earth arguments continue to take place and Jon breaks through with concerns about his powers and his ability to wield them responsibly. It's a pretty touching moment that does a good job of moving Superboy's story forward from his arcs in Super Sons and Teen Titans.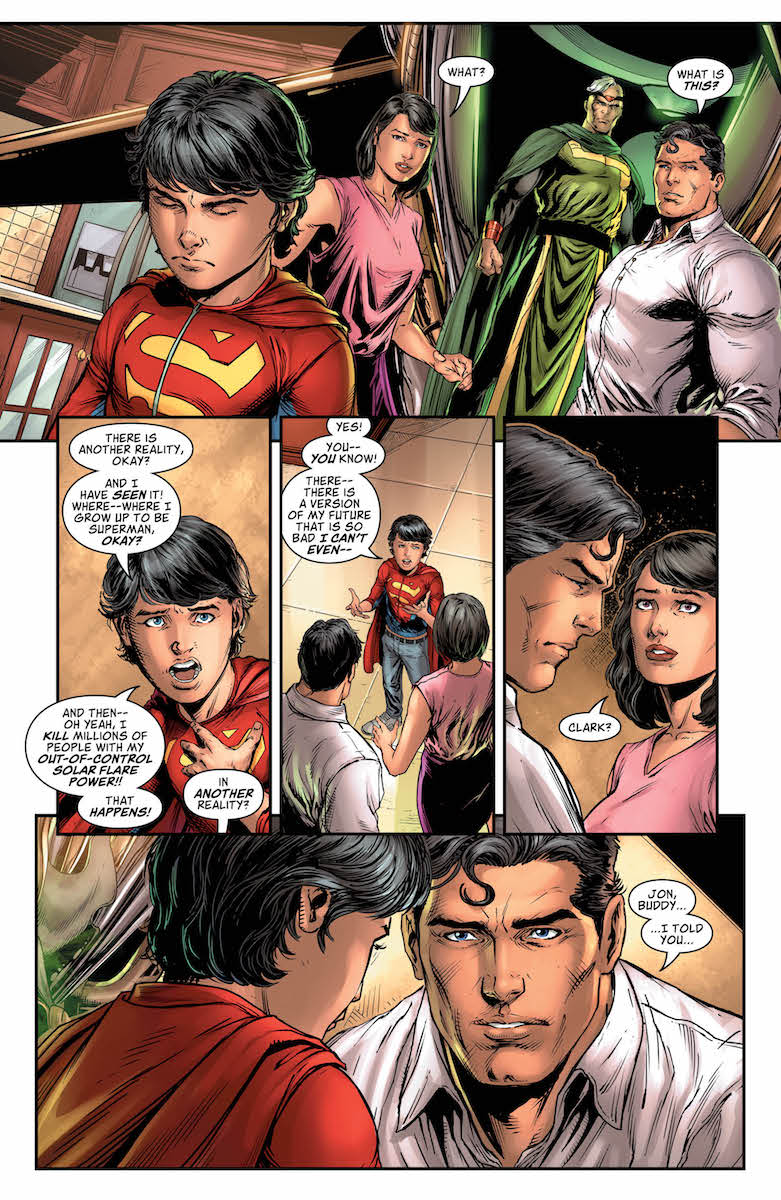 In the present, Clark has his own problem to deal with as he confronts Rogol Zaar at the Earth's Core with the device that he is activating. As Superman finally starts using his brains instead of brawn in his encounter with Rogol, he has another dilemma to deal with. As he tries to find some kind of strategy to deal with the device and Rogol, he is given an assist from Supergirl who comes up with a plan that Clark hadn't considered. Intercut with the fight to save Earth from Rogol are the events that lead to Lois and Jon going missing and the emotional toll that it is taking on Clark.
The issue actually ends rather abruptly in my opinion. There is a moment in the final conflict that seems too perfect a solution. One that should have been considered sooner and makes me ask more questions regarding how it came to that conclusion given the destruction of the Fortress of Solitude. The overall story itself was enjoyable and the twist at the end opens up some more interesting plot and character developments that I want to see explored, but the underlying mystery at the end of this limited series was a little lacking in a resolution that was satisfying.
Bendis has done a great job of building the momentum of this story and all of the internal dialogue and conflict in Clark throughout the issue is great and enhances the traits in the character that we love as readers. The final battle and ultimate conclusion was a little too short for me. Fabok's art is brilliant and the details in his panels are great as well. I really got a sense of power and movement from the characters. The final pages are what are keeping me interested to see what's next.