Batman #50
DC Comics
Written by Tom King
Art by Mikel Janin
Colors by June Chung
Letters by Clayton Cowles
The first thing to know about this issue is that it is a visual celebration of the relationship between Batman and Catwoman from some of the best artists who have ever graced the pages of Batman. It's also a bittersweet examination of love and sacrifice.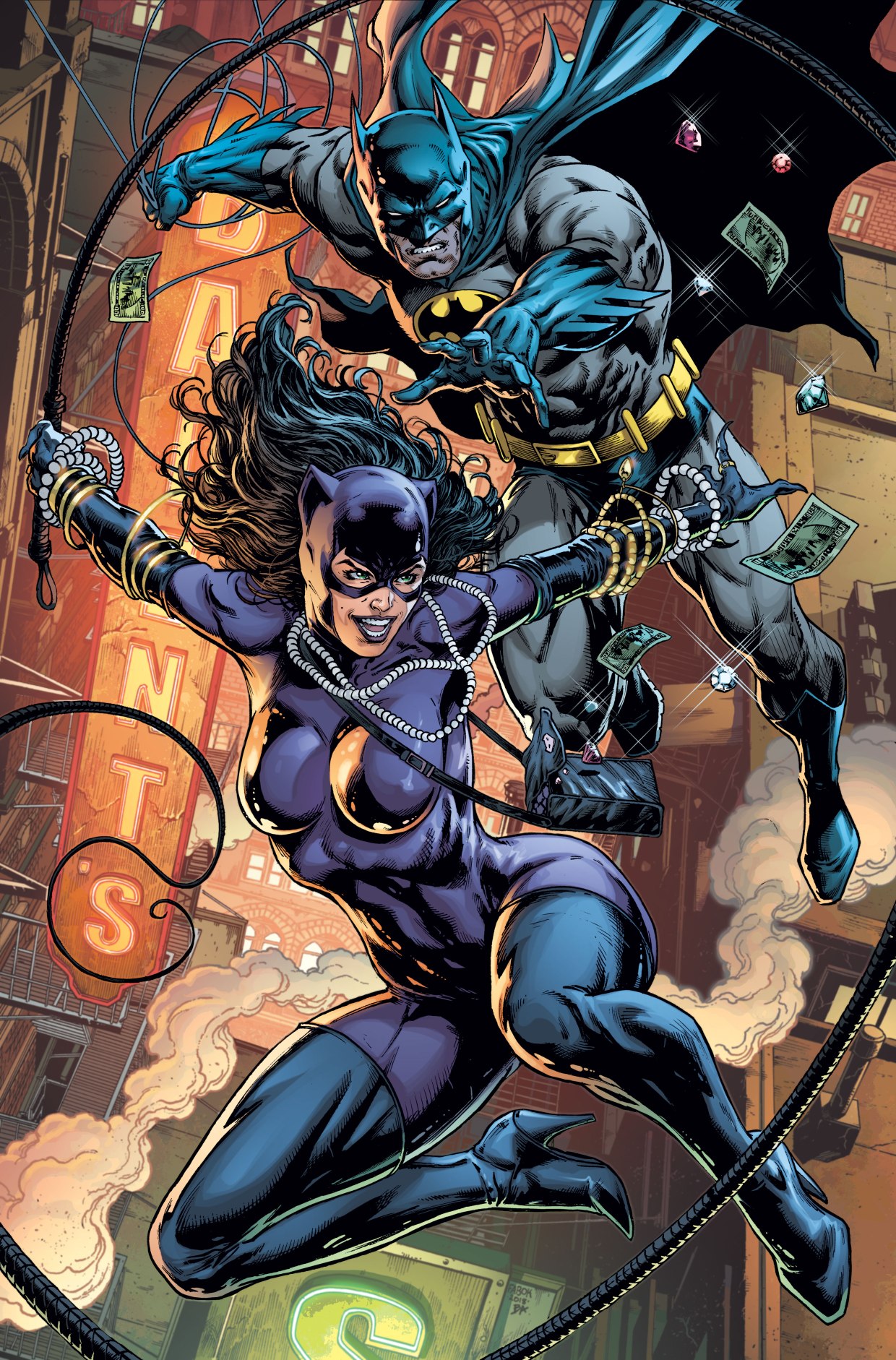 If there is one thing that can definitely be said about these two characters, they love each other and that love is both the best thing that could ever happen to them and the worst thing that at the same time. As Bruce and Selina prepare for their wedding on the rooftop where they first met, they each pen a letter to the other that lays out who they are, how they feel and what the future holds for them.
There is so much that is good about this issue, especially the juxtaposition between the letter they wrote and the action we see on the page. Both letters are excellently written and show a deference to the history of their relationship. Between the letters, the preparations continue with Selina busting Holly out of Arkham and sneaking her into the manor as Bruce gets the rest of the details together along with Alfred. It's a great aside from the seriousness of the letters. It also adds to the overall drama of the final outcome of this issue.
There's been a huge build up for this moment for months and the fact that this issue manages to hold that tension right up until the end is a testament to the writing. There is an inevitability to the end of this issue and it's written in a way where the reader can see both outcomes clearly. This is definitely worth reading as a fan of both Batman and Catwoman and it will be interesting to see where the story goes from here.