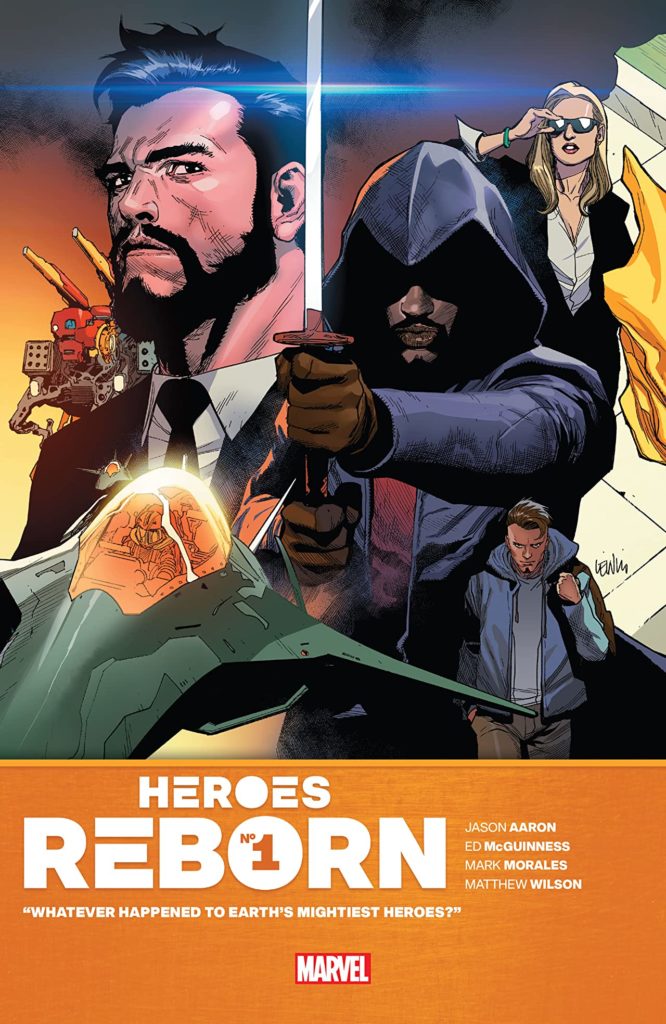 Heroes Reborn #1
Marvel Comics
Written by Jason Aaron
Art by Ed McGuinness
Inks by Mark Morales
Colors by Matthew Wilson
Letters by Cory Petit
The Rundown: Earth's Mightiest Heroes are no more and only one man seems to realize something is wrong.
Blade wakes up in a world where the Avengers do not exist. Not knowing how he got to where he is, he attempts to contact the mountain but finds it gone and not knowing whether he is insane or not, he goes looking for the Avengers themselves starting with Robbie Reyes. Not finding the answers he's looking for, he wonders just what else has changed. Earth isn't without champions though as Doom will learn when he attempts to invade the United States and runs into its champions, the Squadron Supreme.
Old friends have changed. Some have evolved into enemies and all of it seems to stem from one event. An event that allowed the Squadron Supreme to become the heroes of Earth and the Avengers to never exist in any form. As villains continue to invade Washington and the Squad beats them back, Blade confronts one of them to find the answer he's seeking and with that knowledge, he goes to find the one Avenger who could help him make things right.
The Story: Jason Aaron lights the spark of an epic story in this first issue. Aaron manages to steer clear of many of the conventions associated with this type of story and deliver a plot that is character focused and engaging. Having Blade as the center of the story is an inspired idea and it fits perfectly with his arc as the reluctant Avenger that he has become. The first issue also does a great job of teasing the menace of Coulson and his designs on the world. Impressive from start to finish.
The Art: McGuinness delivers some beautifully detailed imagery throughout this issue. Not only is the style of the art brilliant, but the action and character moments are both filled with great visual drama.