Blood Tree #5
Image Comics
Written by Peter J Tomasi
Art by Maxim Simic
Colors by John Kalisz
Letters by Rob Leigh
The Rundown: Azzaro and Diaz try to protect potential victims while the killer ramps up his mission.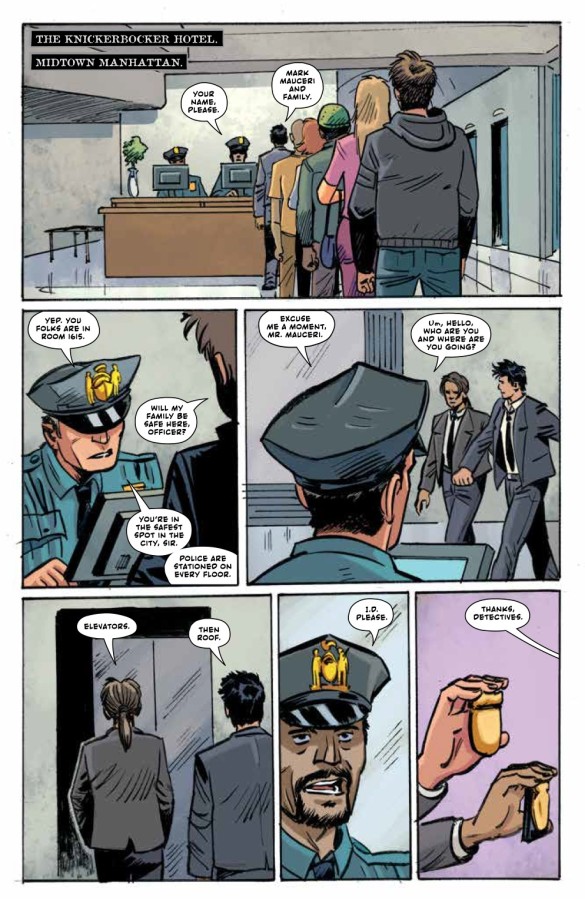 Azzaro and Diaz have been called to protect a hotel filled with potential victims, but a prison upstate will be the starting point of a new problem as families of the inmates start dropping dead. At the same time, the killer has a new flock of angels preparing to take flight.
When Azzaro tries to get back to the city, the cops are diverted to deal with the new bodies littering the streets. Diaz finds herself and the remaining cops dealing with a mass poisoning as the killer decides to enact the next part of his plan.
The Story: Tomasi ramps up the tension throughout this issue and I love how the story and the action escalates. I love a story with an inventive killer and this one ramps up his mission with style. I love the fact that Azzaro is being spread thin as the killer escalates and the desperation of his personal journey adds great drama to the bigger story.
The Art: Simic delivers some great art throughout the issue. There are some great action shots and the ramp up to the murders is filled with visual tension.