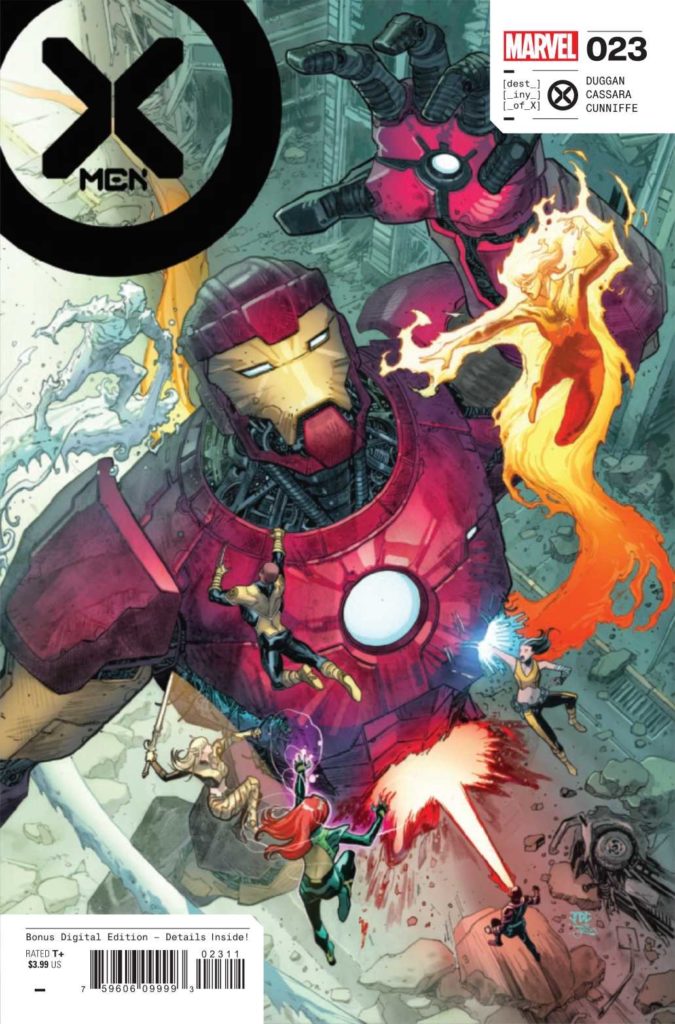 X-Men #23
Marvel Comics
Written by Gerry Duggan
Art by Joshua Cassara
Colors by Dee Cuniffe
Letters by Clayton Cowles
The Rundown: The X-Men take on a new threat in the city while Orchis prepares its next move.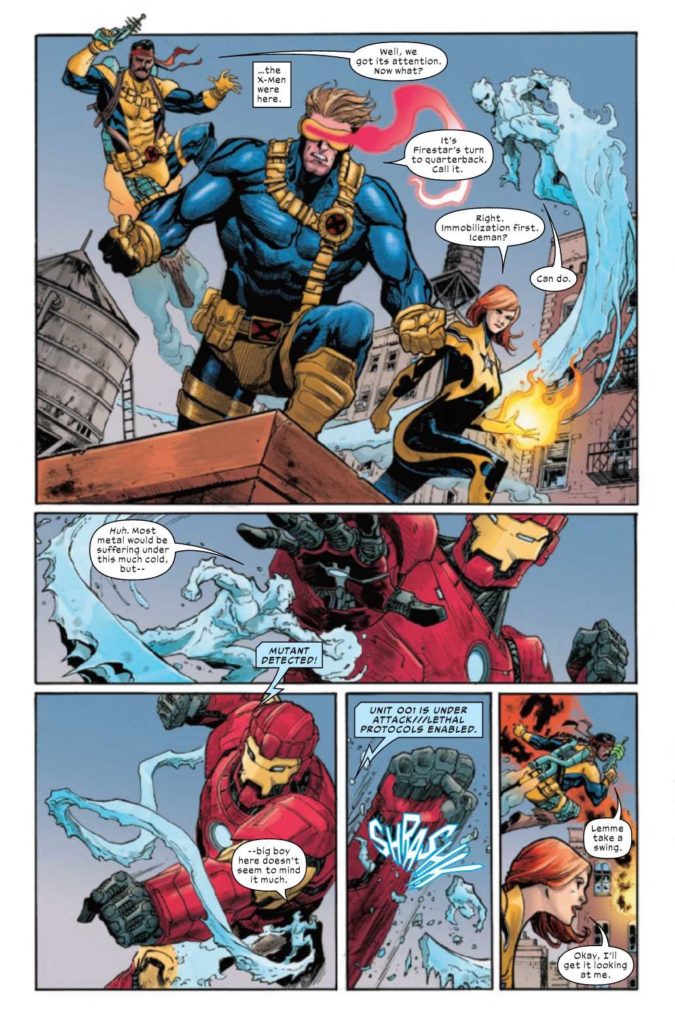 Dr. Stasis receives a visit from a familiar face who has decided that she wants a piece of Orchis and will do anything to get it. At the same time, a building fire in the city will bring out a new Stark style sentinel to help the first responders. Unfortunately, when one of the responders is revealed to be a mutant, the sentinel goes on the attack prompting the intervention of the X-Men.
As the mutants fight off the sentinel, they discover quickly that their tactics are going to have to change as they are dealing with Stark technology and their fight is going to be a lot harder than they imagined.
The Story: The story is entertaining and Duggan does a great job with the characters and the action. As much as I have been enjoying the series, I can't help but continue to notice how incompetent the mutants continue to be in relation to the threats against them. Duggan seems to favor their villains more and gives them a more engaging and interesting presence in this series than the heroes and it comes through in instances where the characters constantly make poor decisions that lead to bigger problems.
The Art: Cassara delivers some fantastic visuals throughout the issue. The action is visually exciting and I actually loved seeing Cyclops in his old costume.