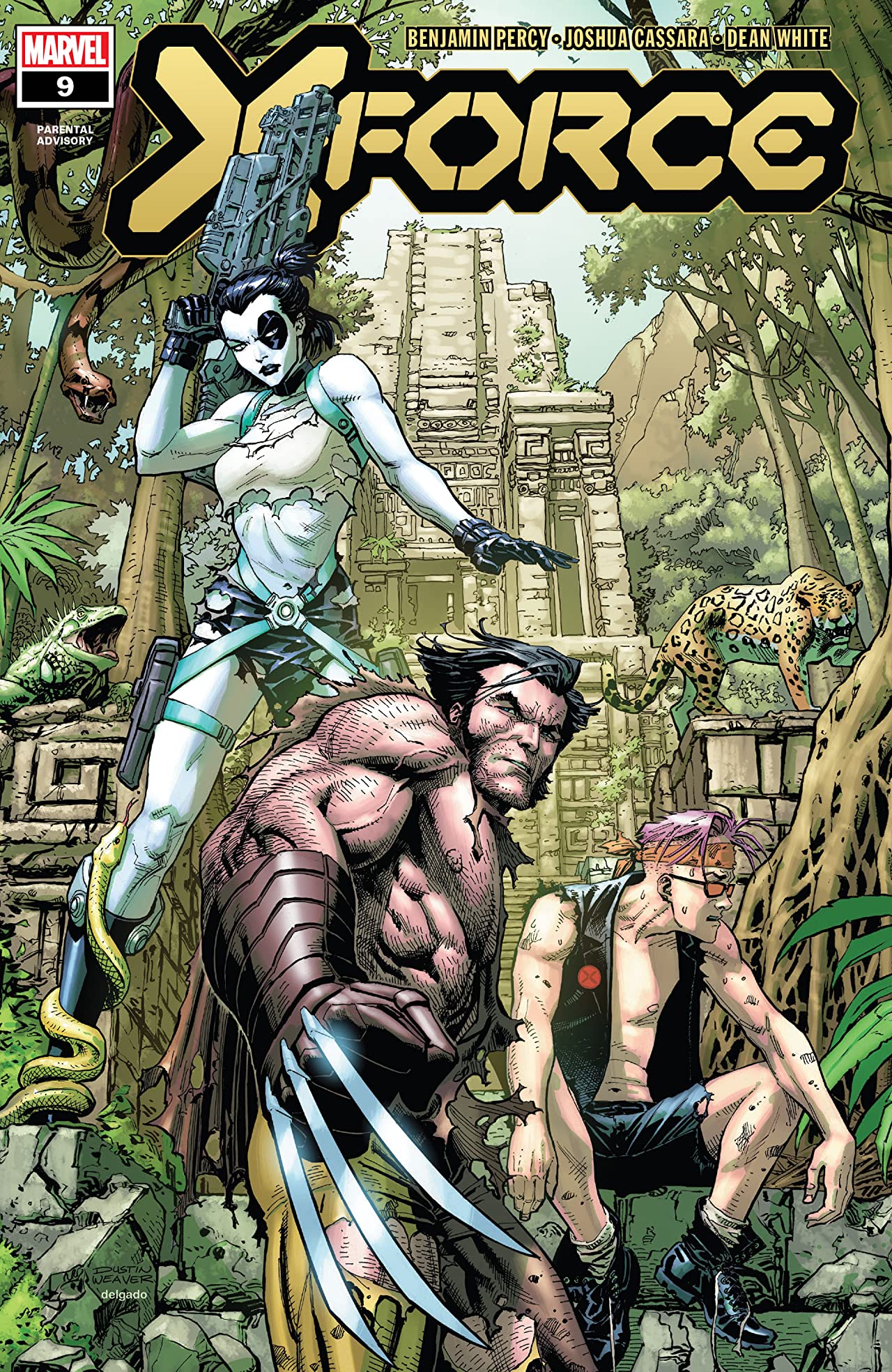 X-Force #9
Marvel Comics
Written by Benjamin Percy
Art by Joshua Cassara
Colors by Dean White
Letters by Joe Caramagna
The Rundown: Some unfinished business with a small Latin nation will require the roughest members of the team to take to the jungle.
Things continue to grow, change and evolve on Krakoa to the point where old enemies can sit at a bar and carouse like friends. Domino's resurrection seems to have brightened her mood considerably, but Sage knows something is different. At the same time, Jean has doubts about her place on the team and what this team is doing to her sense of morality.
When Beast calls in Wolverine, Kid Omega and Domino to make a return trip to Terra Verde, they will discover that the telefloronics that the son of the president and his people were working on have evolved to the point of taking over the entire country and transforming its people. When X-Force heads to the temple that seems to be the source of everything, Beast decides to enlist the help of Black Tom Cassidy to go to the country and try to communicate with whatever has taken control of it.
The Story: Everything Percy set on Krakoa was great to read. The doubt in Jean and the affects Krakoa is having on Black Tom are great plot and character points that I enjoyed seeing explored. The Wolverine/Daken moment was fun and Domino's story deserves to be explored as well. Everything on Terra Verde is fine and progresses well. It doesn't have any of the emotional weight of the character journeys, but it's a fine call back to an unresolved storyline. That being said, I hope it wraps up sooner rather than later.
The Art: Joshua Cassara does some amazing work in this issue. The Krakoan interludes look fantastic as well as the characters. The jungle scenes are lush and beautiful and the action is filled with energy.