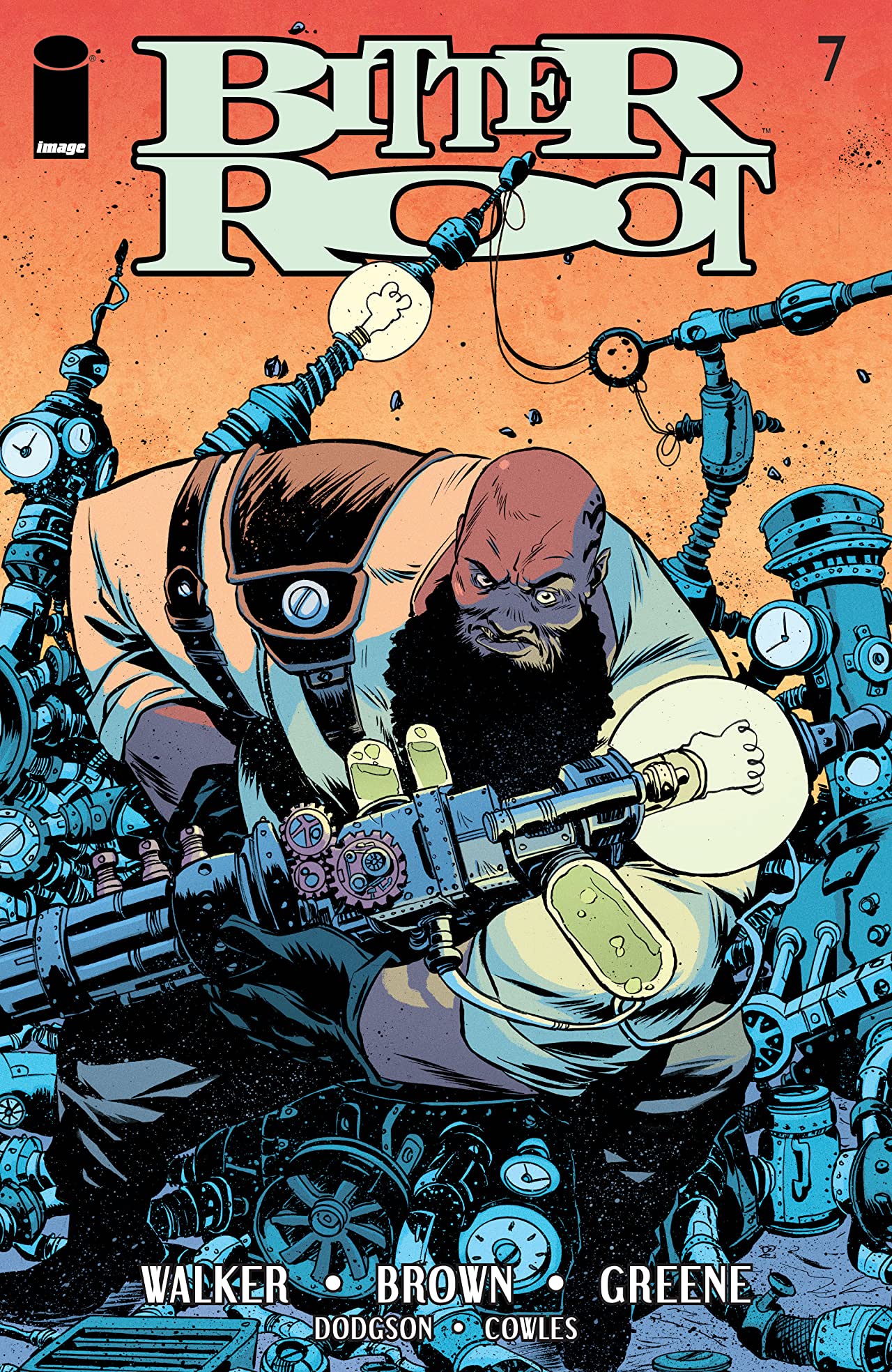 Bitter Root #7
Image Comics
Written by David F Walker and Chuck Brown
Art by Sanford Greene
Colors by Sofie Dodgson
Letters by Clayton Cowles
The Rundown: Sylvester comes to a revelation based on the tragedies he's faced in his life as Berg continues to transform into something unknown.
The man formerly known as Dr. Sylvester recalls the tragedy that robbed him of his wife and how his faith was tested in that moment. A couple of years later, Sylvester finds himself in the middle of one of the worst tragedies in the history of the country and his faith is tested again, but this time something is there to rescue him from his pain.
At the same time, the Sangyere's fight to find out why the infection inside Berg hasn't been cured and he recalls to them the connection he has to the creature and its pain. All the while, Sylvester comes to a realization about the the creature he serves and what she really wants.
The Story: Walker and Brown give the villain of this arc a backstory that speaks to the history and pain of people living during that time and it is a powerful story by itself. Adding in a villain that feeds on that pain is a bold and engaging thematic choice that I want to see play out. The story is powerful and the characters continue to be engaging, especially Ma Etta and Berg. There is so much to their moments together and the story grabs you emotionally.
The Art: Sanford Greene delivers some beautiful art in this issue. Every panel is filled with beautiful details and the art perfectly complements the story, its emotions and its tone.