Jane Foster Valkyrie #9
Marvel Comics
Written by Jason Aaron and Torunn Gronbekk
Art by Ramon Rosanas
Colors by Jesus Aburtov
Letters by Joe Sabino
The Rundown: Jane will find herself facing more than one son of Odin as an Asgardian bent on vengeance uses her new powers to unlock an ancient evil.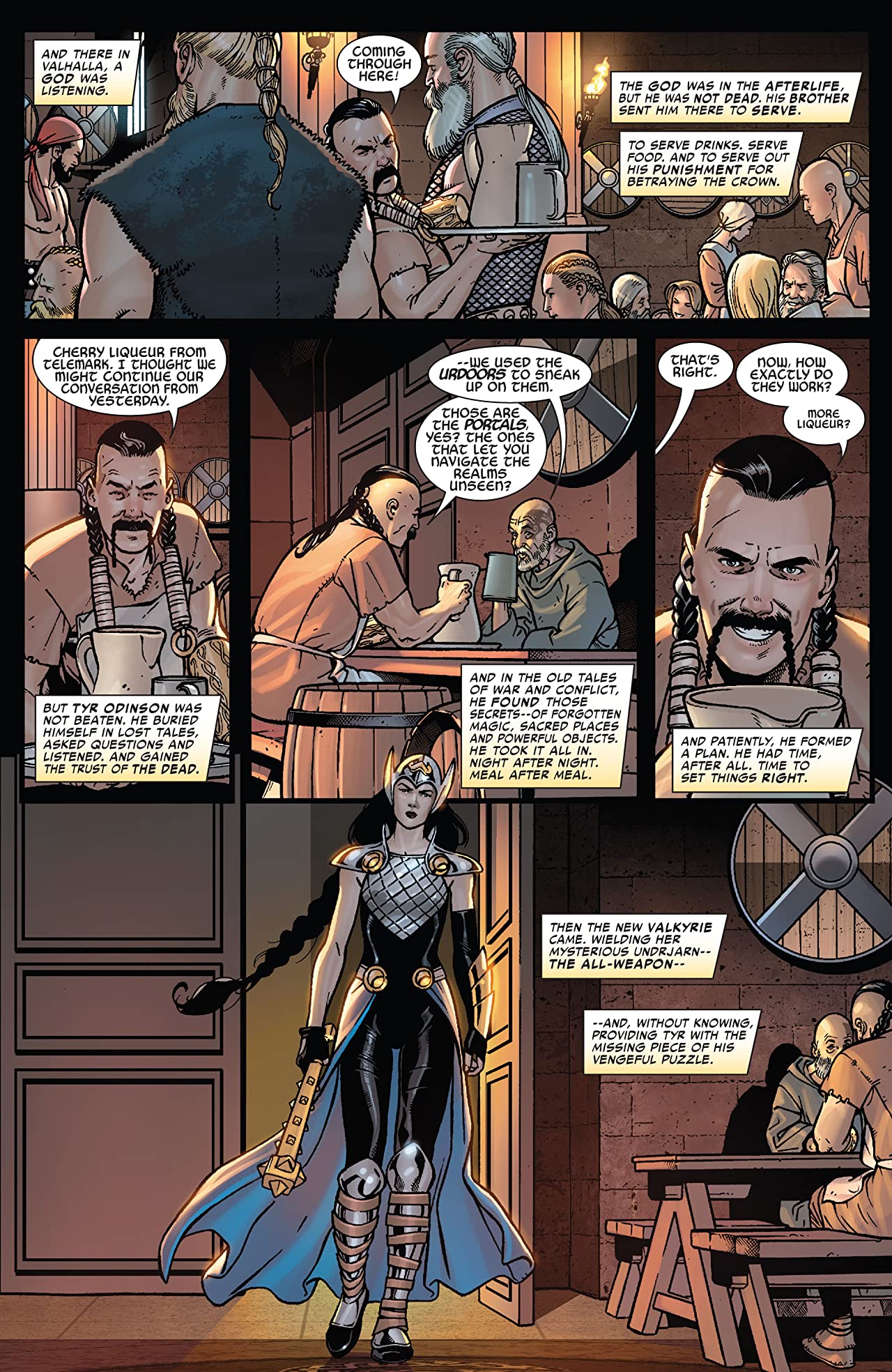 Jane finds herself fighting an infected Thor as the creatures sprung from the corpse of Ode continue their attack on the Earth. With the other heroes defending the populace, Jane must use the all-weapon to keep Thor at bay while also taking down the infection swarming the globe.
Valkyrie gets the advantage by pouring all of her power into a single blow. Unfortunately, her at is exactly what Thor's brother needed to weaken her and take the all-weapon. In his quest for power, the son of Odin will put all realms in danger by opening an ancient prison to command a powerful evil.
The Story: There is a maturity and resonance in the tone of this series that keeps me invested in Jane and her journey. Jason Aaron and Torunn Gronbekk craft a story that is not only filled with high adventure, but also deftly weaves in Jane's experiences to make for a richer narrative. Both the back story and Tyr's motivations are handled brilliantly and everything ties together in ways that kept me engaged and wanting more.
The Art: Ramon Rosanas delivers some fantastic art, especially in the character moments. There are some great panels that perfectly capture the emotion of the moments from Jane's determination to Loki's curiosity.