X-Force #7
Marvel Comics
Written by Benjamin Percy
Art by Oscar Bazaldua
Colors by GURU-eFX
Letters by Joe Caramagna
The Rundown: An assassin with uncanny luck is taking out pro-mutant humans and Domino wants answers.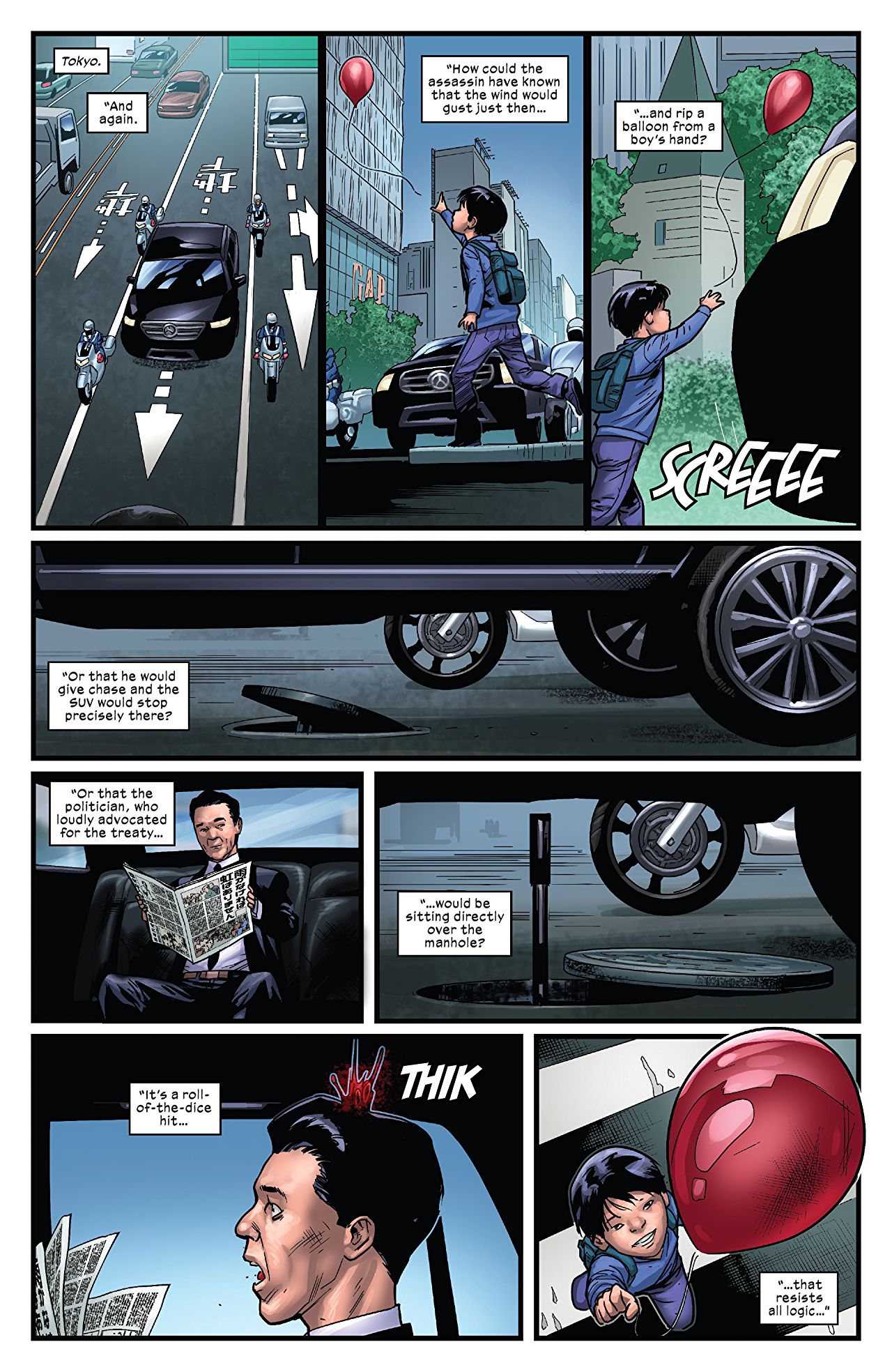 A series of high profile, pro-mutant, pro-Krakoa humans are being taken out by an assassin with an uncanny ability to evade capture and take out the target precisely. Sensing her missing luck and probability powers at work, Domino seeks help from Sage to either track down the killer or the next possible target.
Unable to sleep, Neena and Colossus bond over their shared trauma and Domino suits up to go after the assassin. When she prevents another murder, Domino goes after the assassin and we get to see that there is something very familiar about this killer.
The Story: An action packed thriller that does a great job of centralizing its focus, Benjamin Percy delivers a great story that is fun and engaging for fans of the character Domino. Neena has had to put her emotions on the back burner as she deals with the aftermath of being captured and tortured and this issue gives her the opportunity to focus on something she can affect. The moments between she and Colossus are handled perfectly and the dialogue is great. The cliffhanger promises some interesting stories going forward.
The Art: Oscar Bazaldua offers some beautiful art in this issue. Domino looks awesome and the art complements the story well. The action is fantastic, especially all of the assassinations. A great looking, detailed issue.