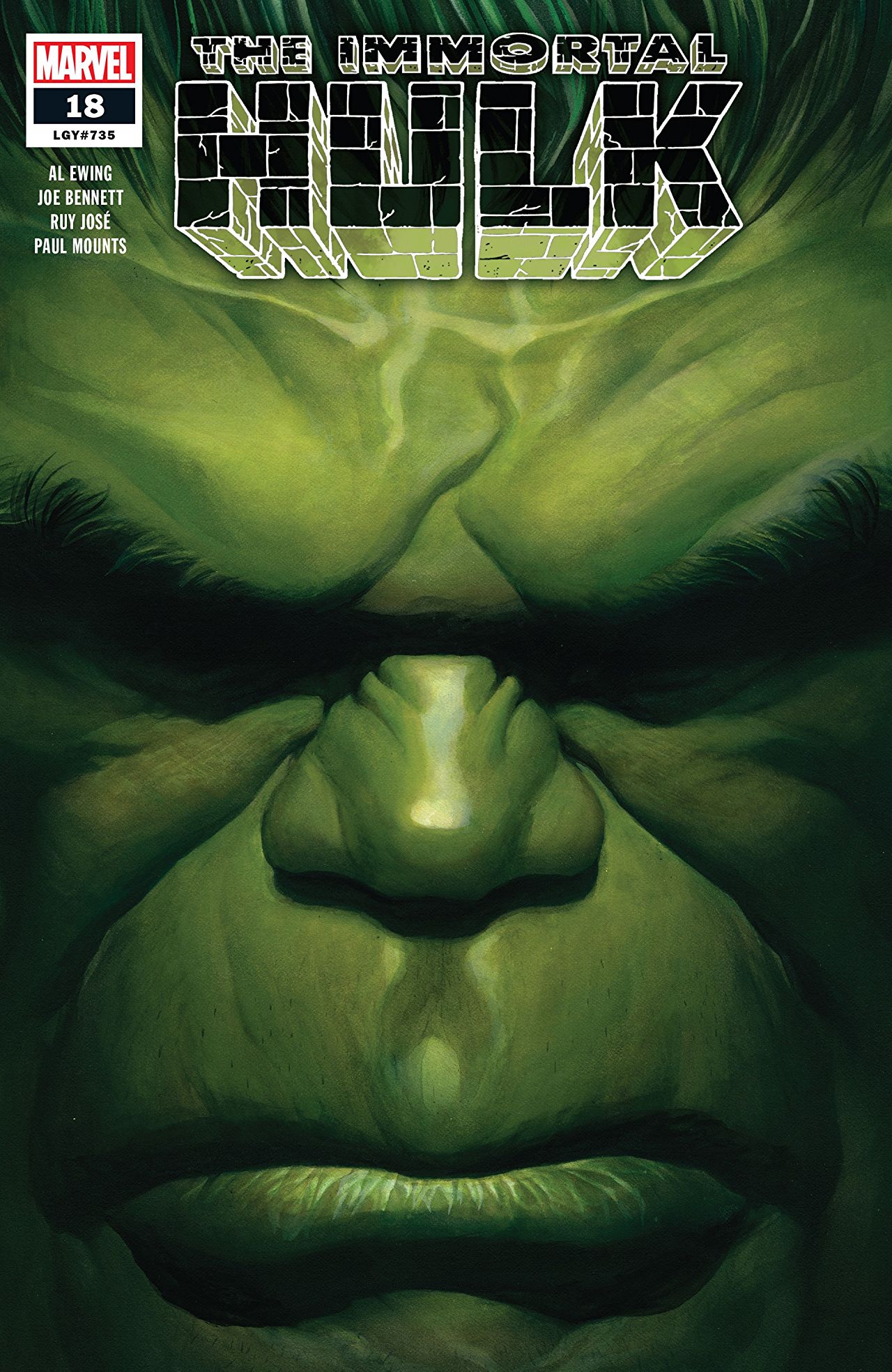 The Immortal Hulk #18
Marvel Comics
Written by Al Ewing
Art by Joe Bennett
Inks by Ruy Jose
Colors by Paul Mounts
Letters by Cory Petit
The Rundown: Doc Samson finally emerges from the remains of Shadow Base A and finds himself being rescued by Gamma Flight. He tells them that there is something different with the Hulk. Something that should worry each and every one of them.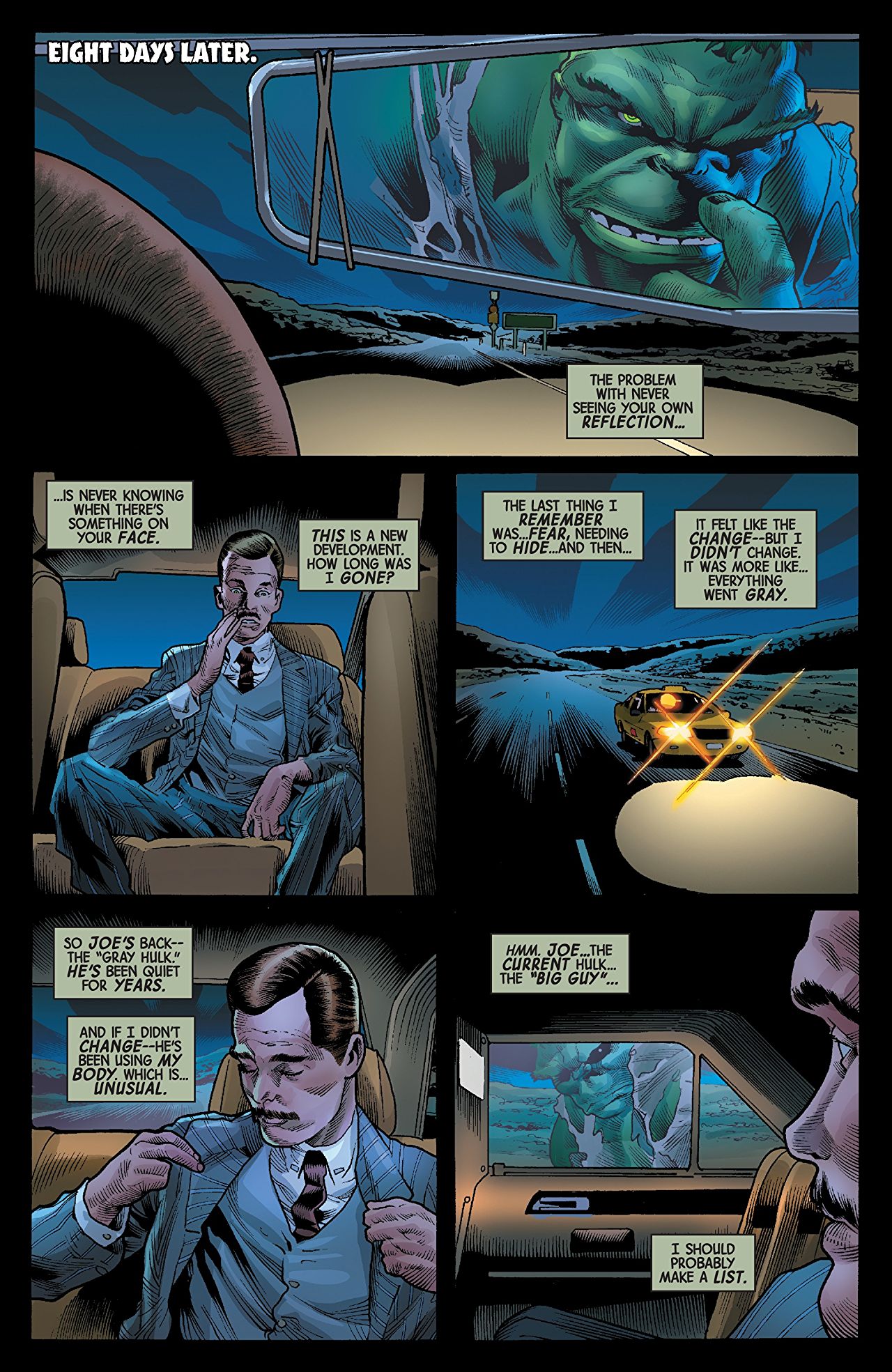 In the Nevada desert, Bruce Banner finds himself in the back seat of a taxi on his way to a hotel. Dressed as only Joe Fixit would dress him, Bruce is trying to put together the fractured pieces of his mind. All the while, he is being stalked through the desert by an old foe with a new, deadly mission.
While the investigation into the Hulk continues, McGee finds herself going back to Betty's house to try and find out how she disappeared. She finds the woman herself in a shocking condition. When the latest creation from Shadow Base attacks, Hulk finds himself facing both his greatest enemy and his closest friend.
The Story: Al Ewing keeps a darkly entertaining tone to this issue and this series and it works for the character on several levels. This issue hits on all the complex aspects of Hulk's world including psychological damage, science run amok, destruction, government conspiracies and everyone hunting for both Banner and Hulk. It also adds an effective element of horror and suspense as well. Banner and Hulk's legacy are fertile ground to cover and Ewing does it with style in this series.
The Art: Joe Bennett delivers some incredible and detailed art throughout this issue. He frames many of the pages to increase the tension and sense of foreboding. An amazing looking issue.