The Human Target #9
DC Comics
Written by Tom King
Art by Greg Smallwood
Colors by Greg Smallwood
Letters by Clayton Cowles
The Rundown: Christopher Chance is running out of time and a shadow looms over his final days.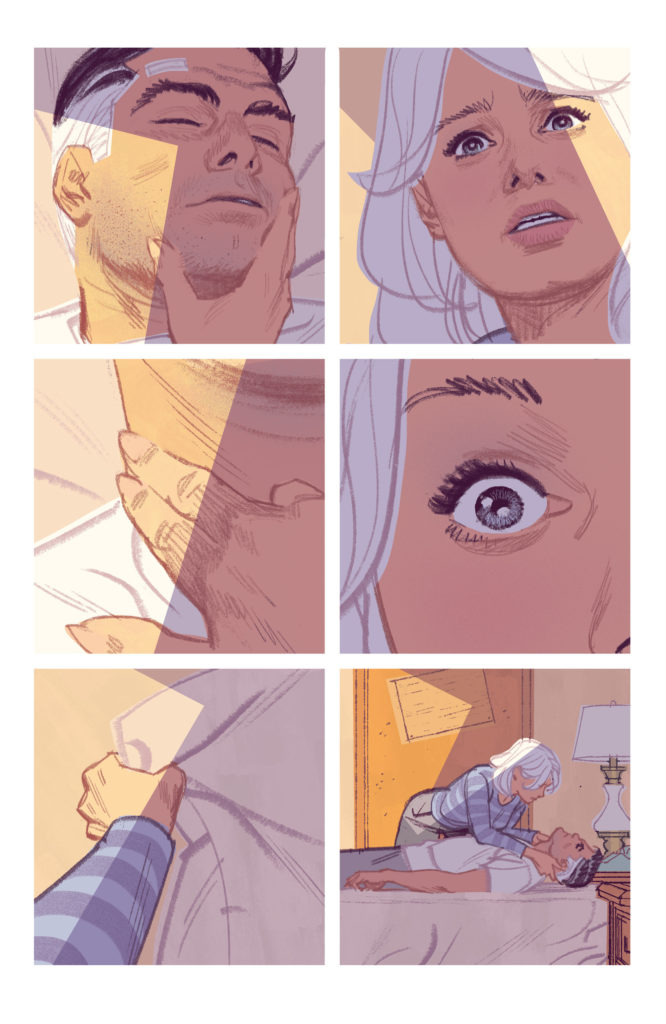 Chance and Ice have a rare night of peace that is interrupted by the poison slowly killing him. Ice does what she can to save him and he wakes up in a Justice League infirmary. After his recovery, he realizes something is wrong and he proceeds to take Ice on a drive into the desert. A drive that will not only force him to tell her the truth about what is happening to him, but also increase his paranoia.
As they make their way into the desert, Chance gets more paranoid at not only everything he can see, but everything he can't. A fear that will prompt him to do something reckless. Even in the aftermath of his actions, Ice tries to reach him and he tries to let her in, but his fear permeates his every move. Fear of someone he knows he can't hide from, Batman.
The Story: King delivers a brilliantly complex story that taps into Chance's fear in a way that made me anticipate a meeting that did not go at all how I expected it to and made it infinitely better. There is a palpable fear throughout the story and an anticipation that you feel along with the character. I love how this issue plays out moment to moment and comes to a brilliant ending.
The Art: Smallwood continues to dazzle with a classic art style that is consistently impressive.