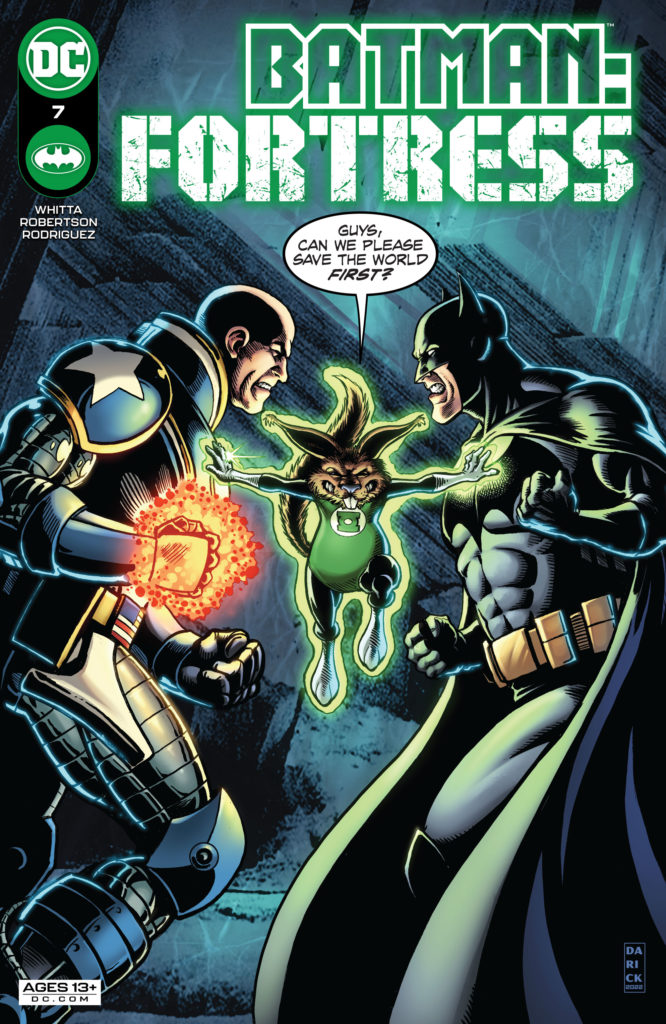 Batman: Fortress #7
DC Comics
Written by Gary Whitta
Art by Darick Robertson
Colors by Diego Rodriguez
Letters by Simon Bowland
The Rundown: Batman and his team face a series of dangerous traps to locate something to help the planet.
Batman and his team have infiltrated the fortress of solitude and have become victims of several traps laid by the man of steel to keep people out. After fighting their way through several of them, one of their own returns to help them when they need it the most.
As they make their way through the fortress, they discover a trap that not even Luthor can think his way past. Fortunately, a familiar face arrives that takes them to where they need to go. When they arrive, they see a message that could change everything about how they see Superman and his home planet. As they argue the truth, one of them discovers something unexpected.
The Story: An entertaining story that has some great character tension throughout. The dynamic between Batman and Luthor is great and they have some interesting banter. The story takes some interesting twists and turns as well culminating in a reveal that caught me by surprise before ending on a great cliffhanger.
The Art: Robertson delivers some great art in the issue. The look of the fortress is beautiful and I love the details sprinkled throughout the issue.