The Amazing Spider-Man #16
Marvel Comics
Written by Nick Spencer
Art by Ryan Ottley and Alberto Albuquerque
Colors by Laura Martin, Brian Reber and Carlos Lopez
Letters by Joe Caramagna
Kraven the Hunter has confronted a poacher hunting animals on his land. Any other time, the man would not make it out of the jungle alive, but this time there is something different about Kraven. Something that will change the man's life.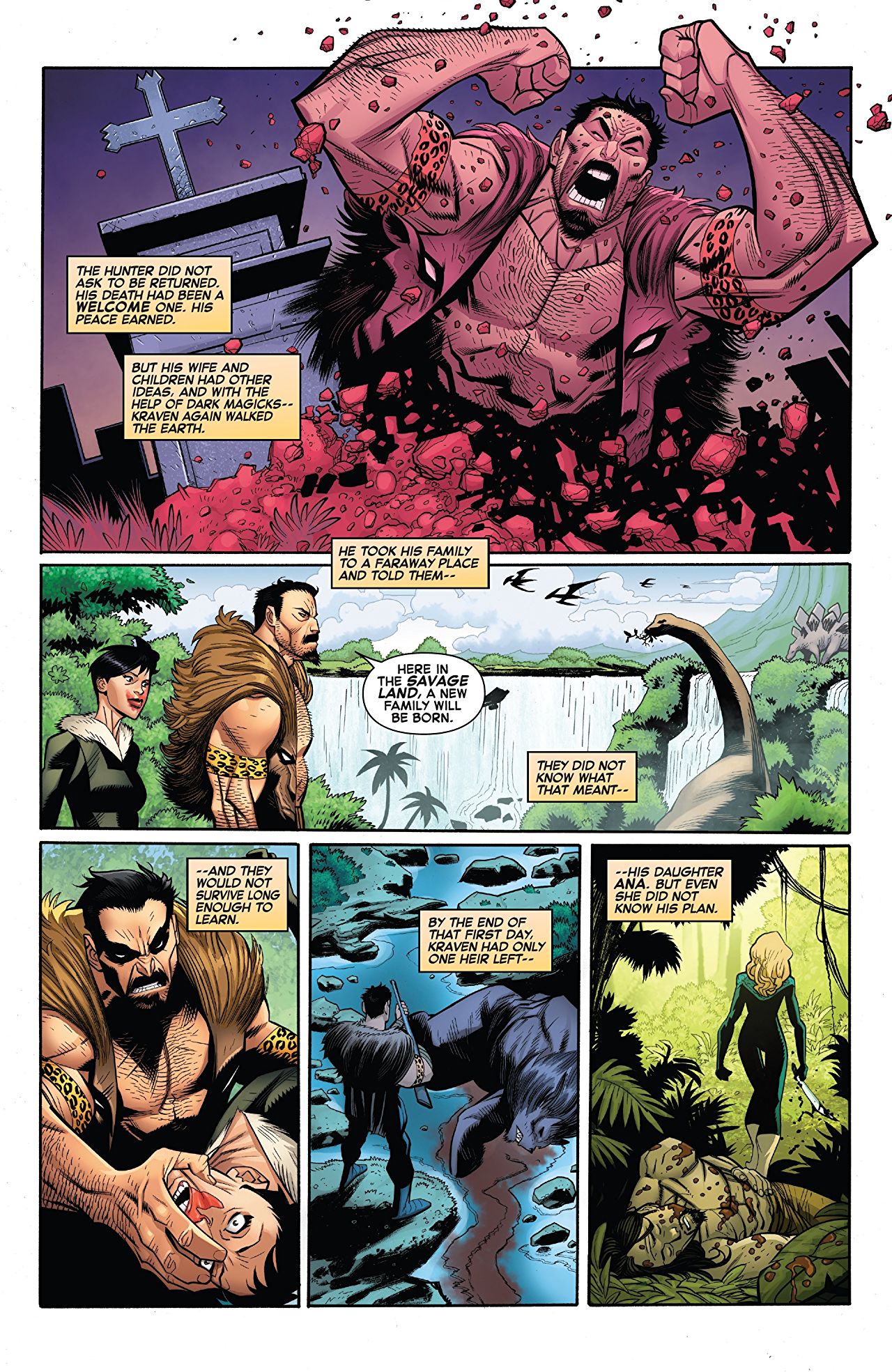 Kraven's life after his resurrection is chronicled as he resents his return from a peace he feels he earned. His family bears the brunt of his melancholy and his new plans require him to sacrifice them and take on the High Evolutionary.
After conquering the Savage Land, he makes a proposal to its former master and perfect clones are made of him that he raises himself. When he sends them out into the world, only one returns with the skulls of the rest and he earns the respect of his father and access to Kraven's new plans which will include every supervillain who dares to wear the moniker of an animal of the wild.
Hunted is about to begin.
Nick Spencer has delivered one of the most badass interpretations of Kraven the Hunter since Karven's Last Hunt. He has taken the character and transcended the superficiality of just hunting and turned him into the most extreme conservationist in the world. Spencer delivers amazing dialogue from Kraven to his son and makes both his plans and motivations infinitely compelling to the reader. The absence of Spider-Man in this issue never becomes an issue because everything that happens in it feels important to the story that's coming.
Ryan Ottley and Alberto Albuquerque have amazingly detailed art throughout the issue and every page is filled with emotion. The way Kraven is depicted is perfect.