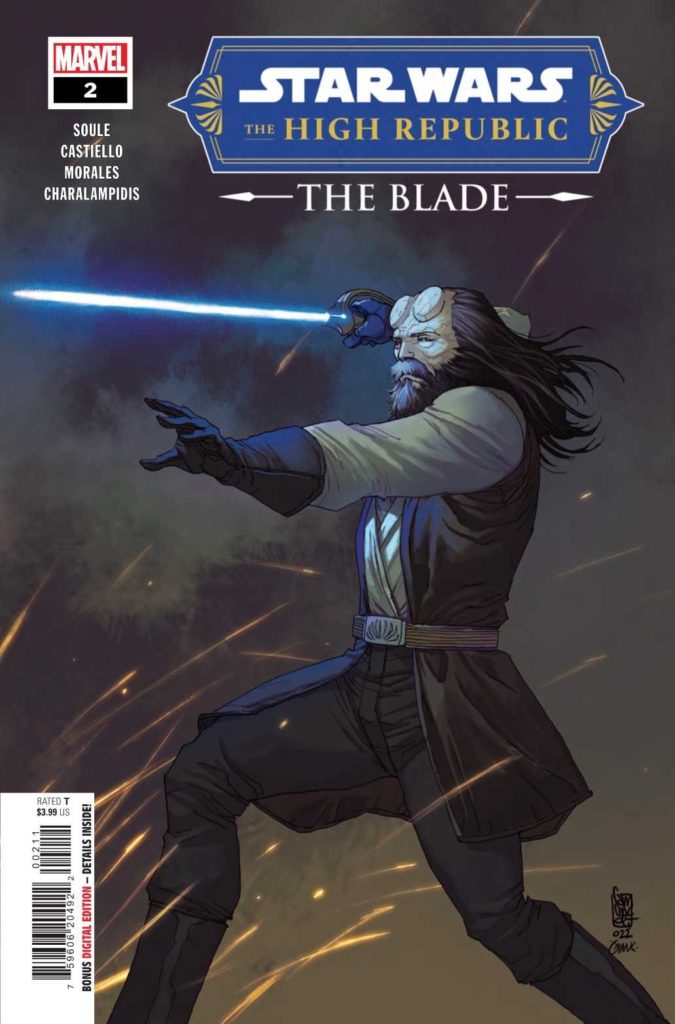 Star Wars The High Republic: The Blade #2
Marvel Comics
Written by Charles Soule
Art by Marco Castiello and Jethro Morales
Colors by Jim Campbell
Letters by Travis Lanham
The Rundown: Porter and Barash find their mission complicated by conflicting truths.
Jedi Porter Engle and his sister Barash have traveled to the Outer Rim planet Gansevor to settle a dispute between the government and a faction that has laid siege to the planet's biggest mining town. The Jedi agree to protect a convoy of medical supplies and food and find themselves confronted by the rival faction and their leader. After stopping the attack, the Jedi meet with the leader to discuss his reasons for the siege.
After learning of the kidnapping of the leader's princess, the Jedi learn that things are a lot more complicated than they realized. Things get even more complicated when an army of mercenaries arrive at the gates of the city with one them prepared to kill the Jedi.
The Story: An entertaining and often thrilling story from Soule. I like that things are more complicated for the characters and that we have yet to discover the true motives behind their being called to the planet. It adds a great sense of mystery to the story. I also enjoy seeing the growing connection between Porter and Barash and how it has evolved since their were children. I look forward to seeing where the story is going and what twists it takes along the way.
The Art: Castiello and Morales deliver great visuals that are bold, detailed and visually thrilling. The action is fantastic and I love the gritty style of the art and how it enhances the story and its tone.