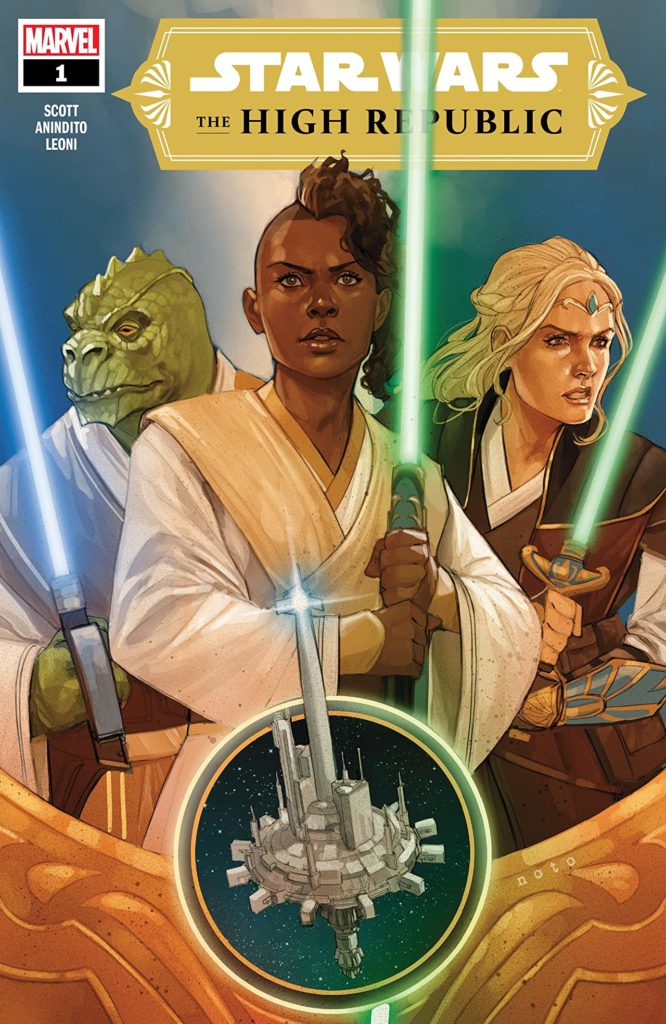 Star Wars The High Republic #1
Marvel Comics
Written by Cavan Scott
Art by Ario Anindito
Inks by Mark Morales
Colors by Annalisa Leoni
Letters by Ariana Maher
The Rundown: A Padawan prepares for the trials that will determine is she will be a Jedi.
With the Republic set to begin operating Starlight Beacon in the Outer Rim, Jedi Padawan Keeve is brought to the Republic Frontier to begin her trials to become a Jedi knight. After a training match with her master, Keeve is told that her trials are set to begin and one of them will require her to climb a series of towers to retrieve something placed there by her master. Unfortunately, one of the locals is not helping her focus as it continues to bombard her with questions.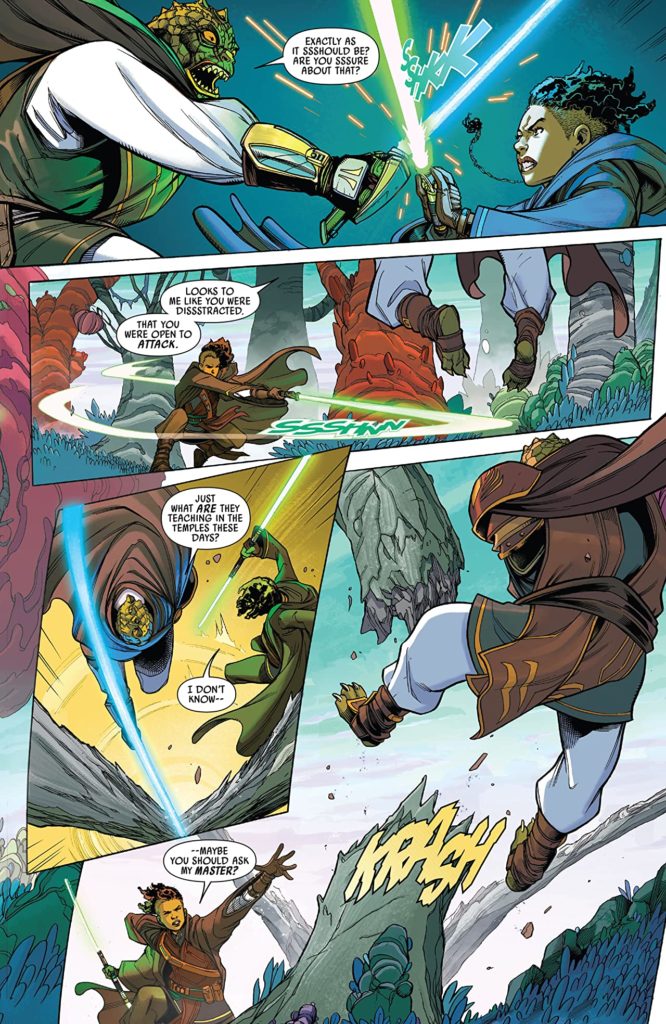 Meanwhile, with hours to go before Starlight Beacon is brought online, Jedi Master Kriss is looking for her missing comrade. To make matters worse, it isn't just that he isn't on the station, but she has lost her connection to him within the Force. When emissaries from the Jedi Council arrive, they have news for Kriss that will change her life and her path. As Keeve continues her trial, an invasion of the planet she's on will have a direct connection to the activation of Starlight Beacon.
The Story: Cavan Scott does a great job of mixing action, adventure and heart in this first issue. The characters are great and filled with complexity. The setting is perfect for telling new and interesting stories in. Keeve is an interesting character both in her strength as well as her flaws. The story epitomizes everything that is fun and engaging about Star Wars, its characters and its lore. I am interested in seeing where the story goes next once the bigger conflicts are introduced.
The Art: Ario Anindito delivers some stunning art in this issue. The characters look amazing and there are some beautiful details to be found throughout the panels. The action is fantastic and filled with energy. A great looking issue.