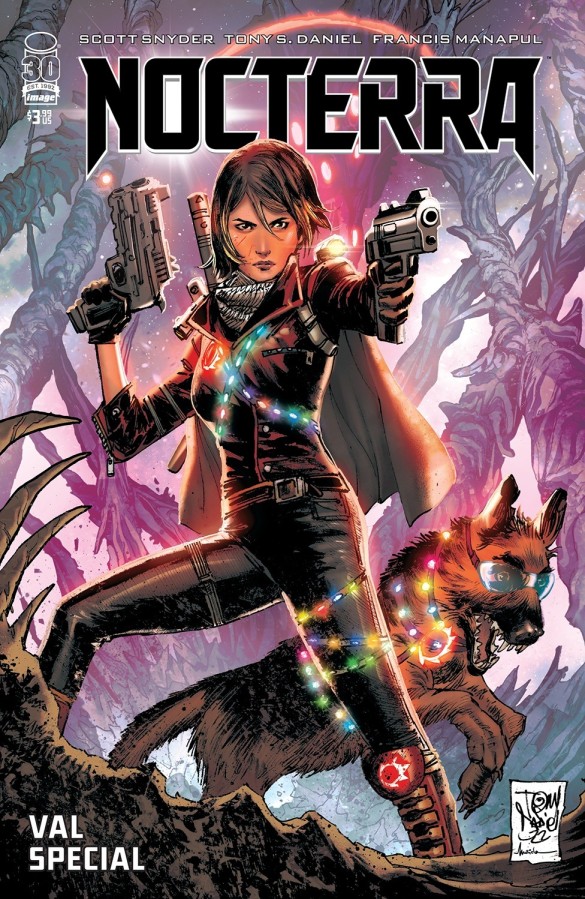 Nocterra Val Special One-Shot
Image Comics
Written by Scott Snyder and Tony S Daniel
Art by Francis Manapul
Colors by Francis Manapul
Letters by AndWorld Design
The Rundown: Val returns to capture an enemy and reveals a truth about her past.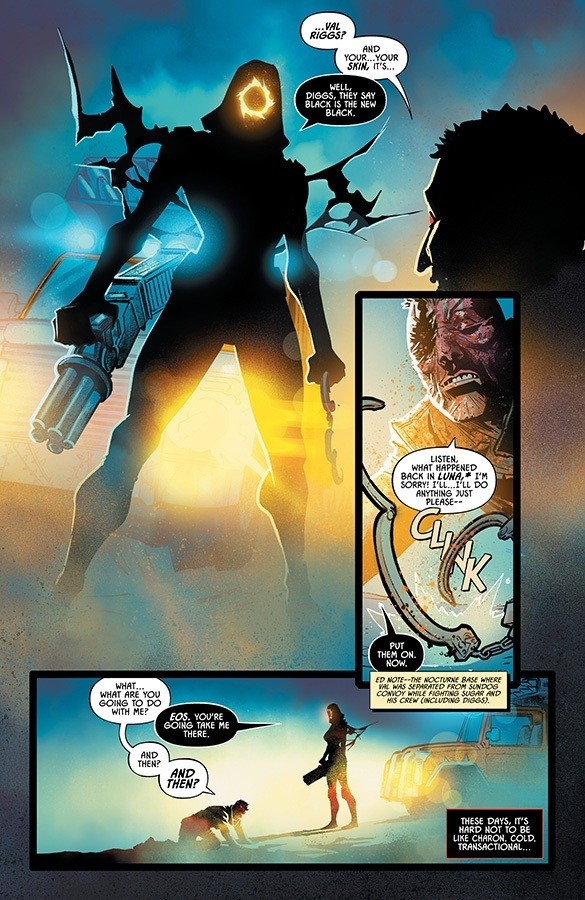 Diggs emerges from the aftermath of the destruction of his base to find himself face to face with Val Riggs. A meeting he did not expect as she tosses him a set of handcuffs to put on so he can come with her to her next destination. As they make their way to a local outpost, she reveals a story about her time during the Big PM when she was the partner of a man she believed to be a hero.
Her story takes them to the recent past in the beginning of the darkness and her friend Royce's attempts to bring the outposts together in a system of support. Their trip to Denton reveals some dark secrets. Secrets that will get Royce killed. Secrets that will reveal a darker side of Val that Denton will never forget.
The Story: Snyder and Daniel deliver a thrilling adventure that beautifully expands the character of Val in new and interesting ways. She's always been a tough character and you get a sense of that tough side throughout while also seeing the events that created who she is now. I love the action throughout the issue as well and look forward to seeing the next part of the story.
The Art: Manapul delivers some great art throughout the issue. All of the details are visually stunning and the action captures the eye and the imagination.