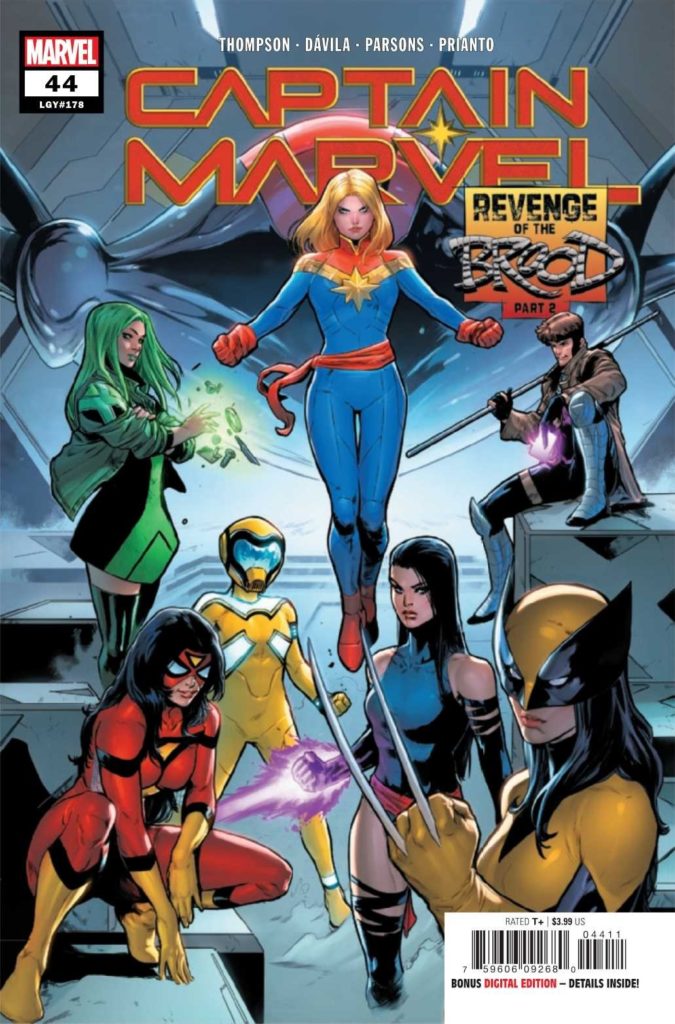 Captain Marvel #44
Marvel Comics
Written by Kelly Thompson
Art by Sergio Davila
Inks by Sean Parsons
Colors by Arif Prianto
Letters by Clayton Cowles
The Rundown: Carol and her team take on a Brood infected ally and mount a dangerous rescue mission.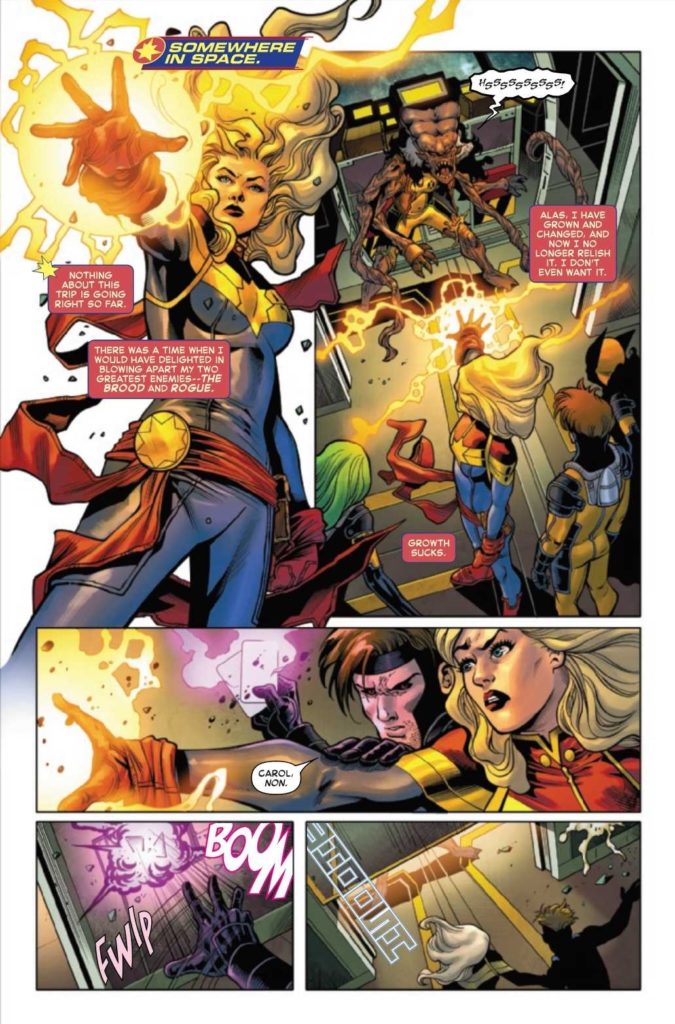 Carol and her friends find themselves facing a Brood infected Rogue who is not only stealing their powers, but making the decision to bring her down more difficult on everyone, especially her husband. Unfortunately, the combined forces of mutants and heroes have to make a deadly choice if they are to find anyway of stopping Rogue. A choice whose consequences they do not fully know.
In the aftermath, Carol decides to continue her rescue mission to find Binary and everyone agrees to go with her. After finding the location and taking on an army of Brood, the heroes find themselves at a party getting some much needed rest and relaxation. Unfortunately, not everything is what is seems.
The Story: A tense and entertaining story from Kelly Thompson. I love seeing Carol interacting with friends and how it humanizes her as a character. I love the tension throughout the story and her conflicted feelings about Rogue and the Brood. The issue progresses really well and ends with a great cliffhanger that makes me want to see what happens next.
The Art: Davila delivers some beautifully detailed art in the issue. The action is visually thrilling and the characters look great. I love the transition between the battle and the party and the last page was shocking and brilliantly done.