Filming continues on the highly anticipated sequel to 2015's Ant-Man and we now have new pics of star Evangeline Lilly suited up as her superhero alter-ego The Wasp.
Daily Mail has published new pics of the actress in costume on the set of the film in Atlanta. Not much is known about the script, but it is being speculated that a huge plot point in the film will be the search and rescue of Hope's (Lilly) mother, the original Wasp, Janet Van Dyne.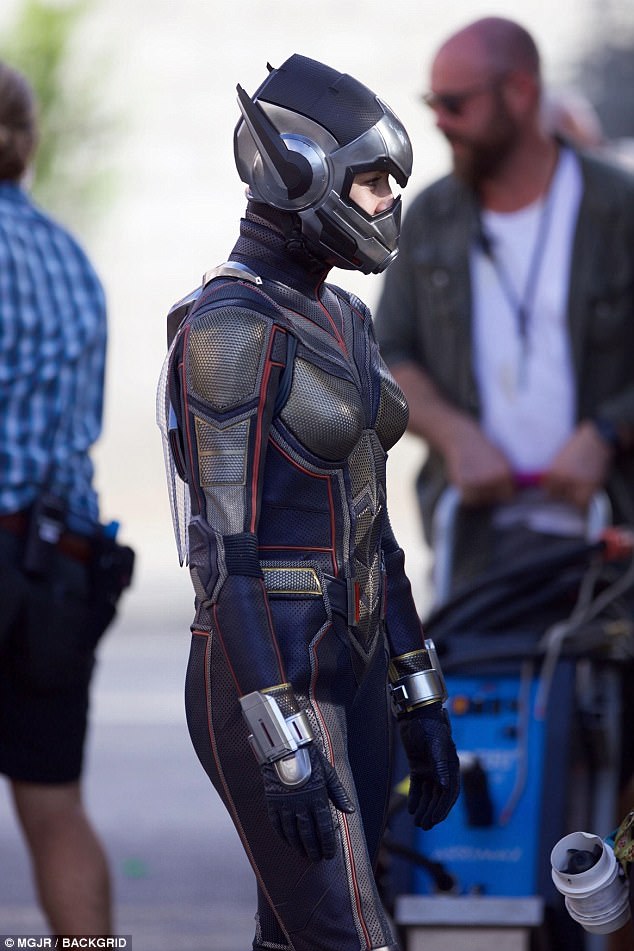 Paul Rudd, Evangeline Lilly, Michael Peña and Academy Award winner Michael Douglas, all return to the roles they originated in the 2015 box office hit Ant-Man. Bobby Cannavale, Judy Greer, Abby Ryder Fortson, Tip "T.I." Harris and David Dastmalchian also reprise their supporting roles. The highly-anticipated follow-up has also added Academy Award nominees Michelle Pfeiffer and Laurence Fishburne, along with Hannah John-Kamen, Walton Goggins and Randall Park to the cast.

In the aftermath of Captain America: Civil War, Scott Lang (Rudd) grapples with the consequences of his choices as both a Super Hero and a father. As he struggles to rebalance his home life with his responsibilities as Ant-Man, he's confronted by Hope van Dyne (Lilly) and Dr. Hank Pym (Douglas) with an urgent new mission. Scott must once again put on the suit and learn to fight alongside The Wasp as the team works together to uncover secrets from their past.
Ant Man and the Wasp is scheduled for release July 6, 2018.
Follow me on Twitter @superpoweredfan.