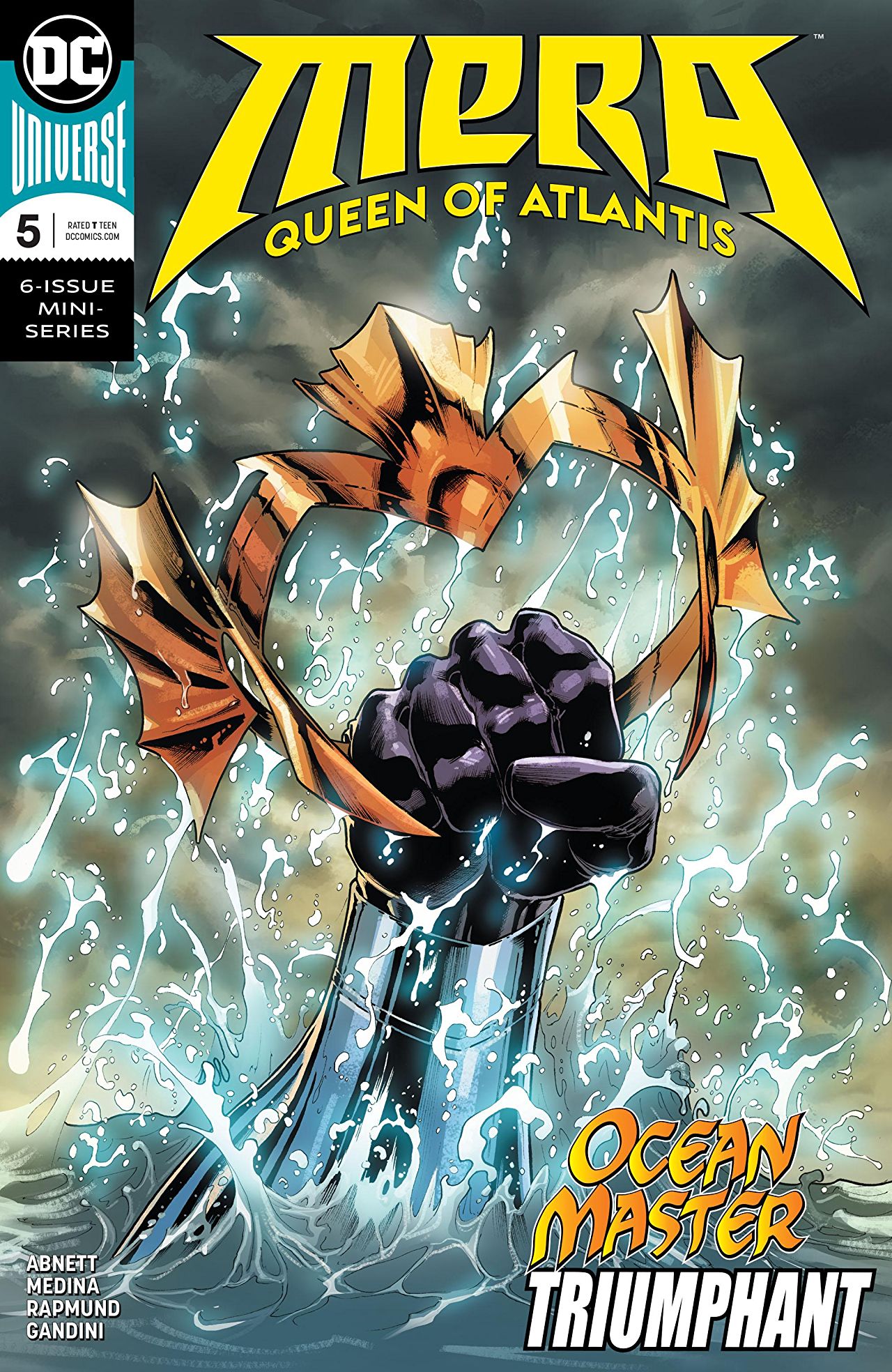 Mera Queen of Atlantis #5
DC Comics
Written by Dan Abnett
Art by Lan Medina
Inks by Norm Rapmund
Colors by Veronica Gandini
The penultimate issue of this series finds Mera in a rare moment of relative peace as she spars with her former mentor and trainer ahead of her meeting with Nereus. She looks at the kingdom that she might have had and ponders the life that she now leads as well as the danger that Arthur is in.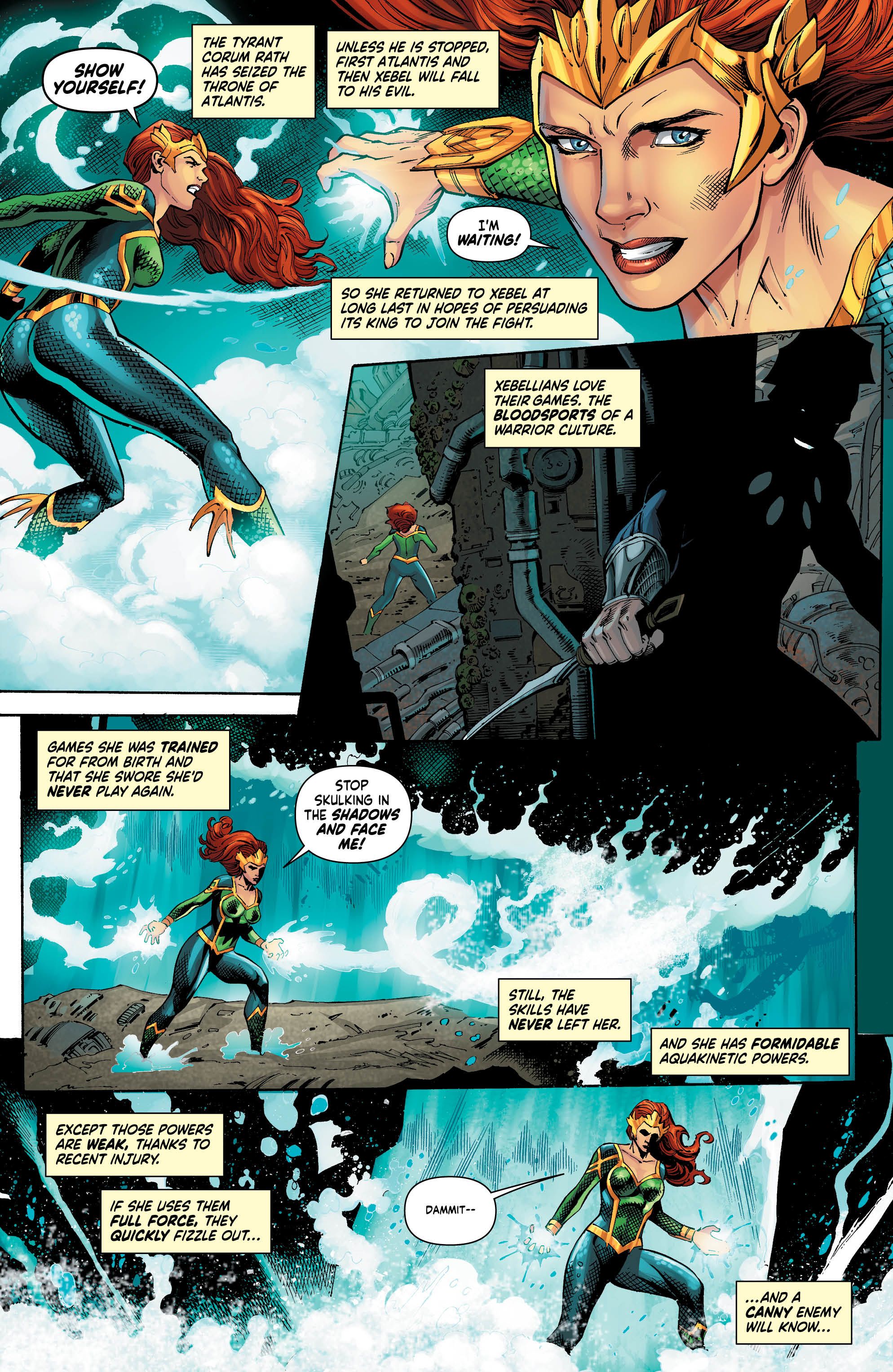 At the same time Nereus and Orm are discussing the proposal made by Mera. When he goes to get Mera, Nereus makes a decision based on his own desires and need for vengeance. A decision that is, in no small part, the product of someone close to Mera. What follows is another moment where duty is at odds with Mera's needs and the fact that it affects Orm the way it does adds to the tension and drama of the issue.
The terms of the proposed deal become more complicated when Orm makes a decision that brings his sister Tula into the fray. Orm seems to be reluctantly going on with everything, but you can see the old Ocean Master lurking behind his mask of civility. Mera's reaction is natural, but it seems to be playing into the hands of Nereus. The choice she makes might bring about the victory she seeks or it could spell doom for Atlantis and Mera herself.
I have enjoyed this story since the beginning and continue to be interested in how it will eventually be resolved. My only misgiving about this particular issue is that there is so much that has been building in this storyline that the final issue has a lot to settle when it comes out. Abnett has crafted a great story for Mera and I hope all of the threads in it pay off in the finale.