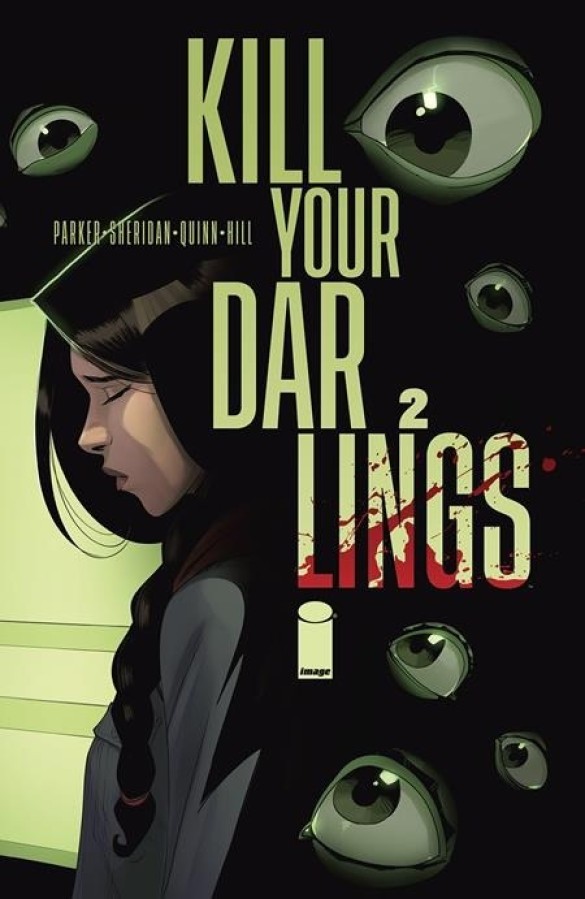 Kill Your Darlings #2
Image Comics
Written by Ethan S. Parker and Griffin Sheridan
Art by Robert Quinn
Colors by Robert Quinn
Letters by John J. Hill
The Rundown: Rose finds a new home, but the ghosts of her past return to find her.
In the aftermath of the tragedy that destroyed her home, Rose is taken to a home for troubled youth where the death of her mother and her role in isolate her from everyone else. In the past, an attack by puritans unleashes a dark power from a scared girl.
Rose's childhood friend comes to see her and convinces her to meet him outside the facility. That night, Rose's escape becomes complicated when one of the creatures from her fantasy world organizes one of his own.
The Story: Parker and Sheridan continue to craft an engaging and compelling story in this issue. In the aftermath of the tragedy of the first issue, the story adds great drama and tension throughout the issue. I love the evolution of this story and the strange and interesting directions it is taking. Even though it is only the second issue, there is a story here that connects with me as a fan and I look forward to seeing where it goes next.
The Art: Quinn delivers some beautifully detailed art that is visually immersive and impressive. The imagery has a great sense of wonder and the horror elements are beautifully done.