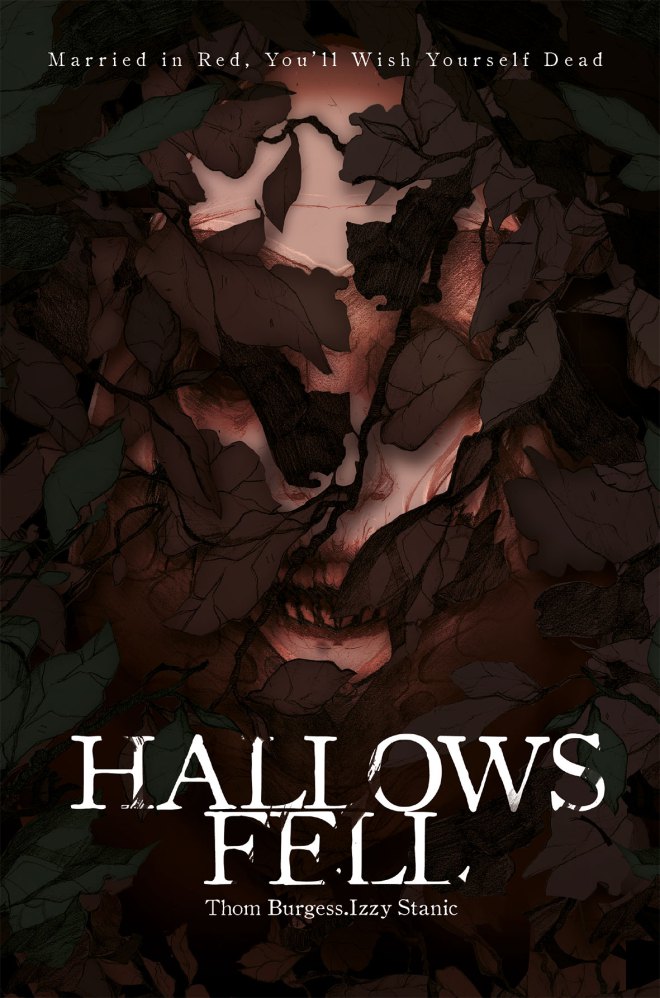 Hallows Fell
Written by Thom Burgess
Art by Izzy Stanic
There are reasons why certain stories endure across time. Why certain tales seem to be a part of out collective consciousness and span both century and country. Those tales are told with both earnest intention and integrity. Hallows Fell is one of those stories.
Like the best horror and suspense stories, this one starts in the countryside in the middle of the night. In the countryside outside of Kent, a police cruiser comes upon a man alone in the woods. As the man comes around, he recounts the events that brought him to that secluded area several hours earlier. After getting some drinks with friends, Simon is ready to celebrate a huge deal that he brought in and his friends are ready to celebrate along with him until he gets a phone call from his fiance wondering where he is.
Simon is a bit of a cad, but like any other guy, he concedes that it might be time to head home and he does his best to get there in a timely manner. When he tries to get a train, he finds that he is too late and decides to take a cab back to Lenham. After finding out that he doesn't have his wallet, he decides to do something dishonest and that leads him into a bigger problem.
After finding the seemingly abandoned town of Hallows Fell, Simon finds that he is not alone at the local bus stop. The woman in the dirty dress with the veil over her face has some pretty cryptic words for Simon. As he boards the bus, he finds the mystery woman there as well. What follows is Simon being pulled deeper into the mystery of the woman who is haunting him and whether or not he can make it safely home, if there is safe place left for him.
Hallows Fell is a classic horror story with some great timely elements that make it contemporary. Burgess has captured suspense and terror in the narrative and the art by Izzy Stanic is amazing. The use of shadow and shading made me go over every panel to make sure that I captured the whole picture, that I didn't miss one scare as I moved from page to page. Hallows Fell is a great, scary read that grabs you and holds your interest right to the end.