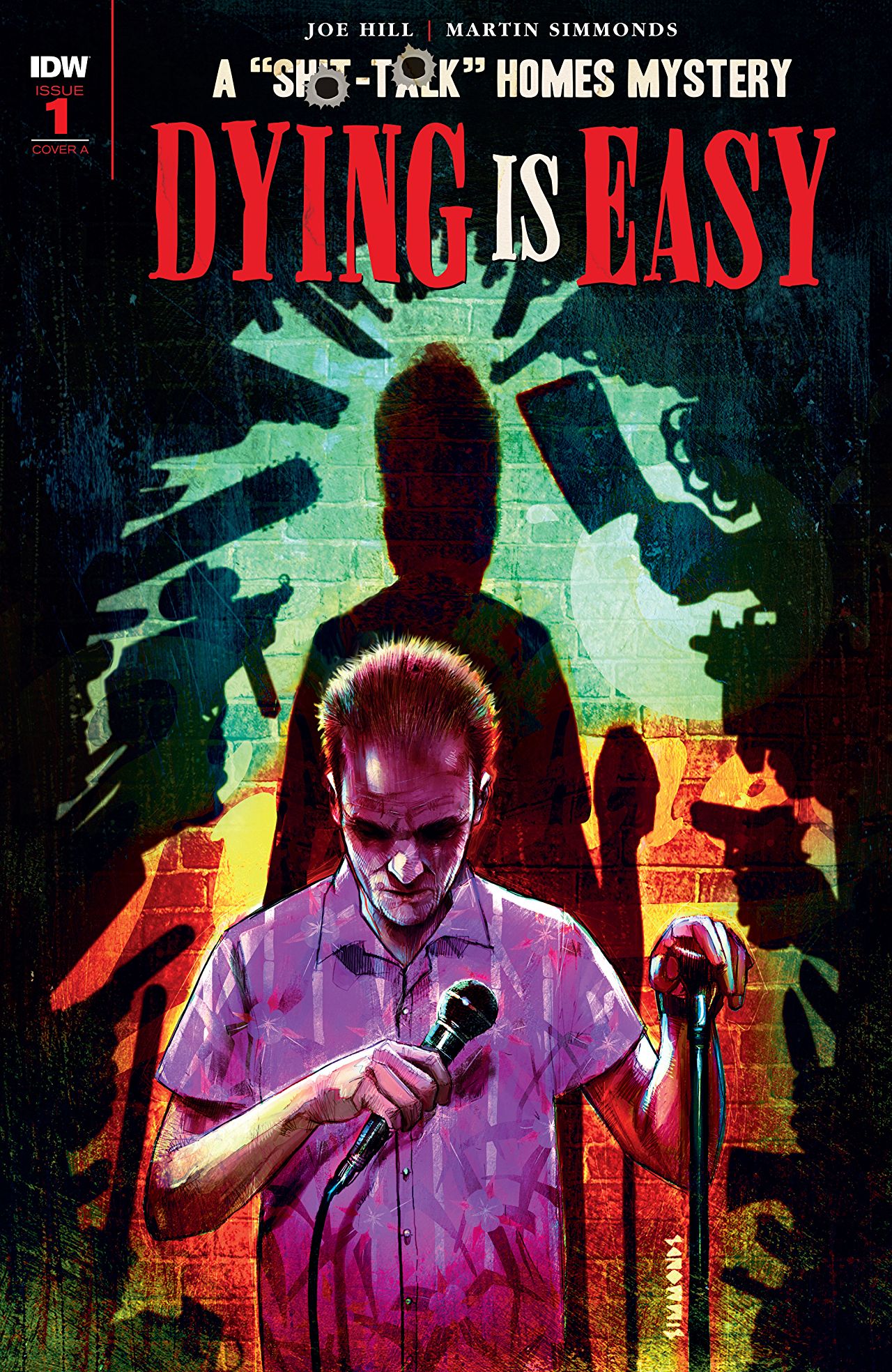 Dying is Easy #1
IDW Publishing
Written by Joe Hill
Art by Martin Simmonds
Colors by Dee Cunniffe
Letters by Shawn Lee
The Rundown: A former cop turned stand up comedian becomes the prime suspect in the murder of a rival.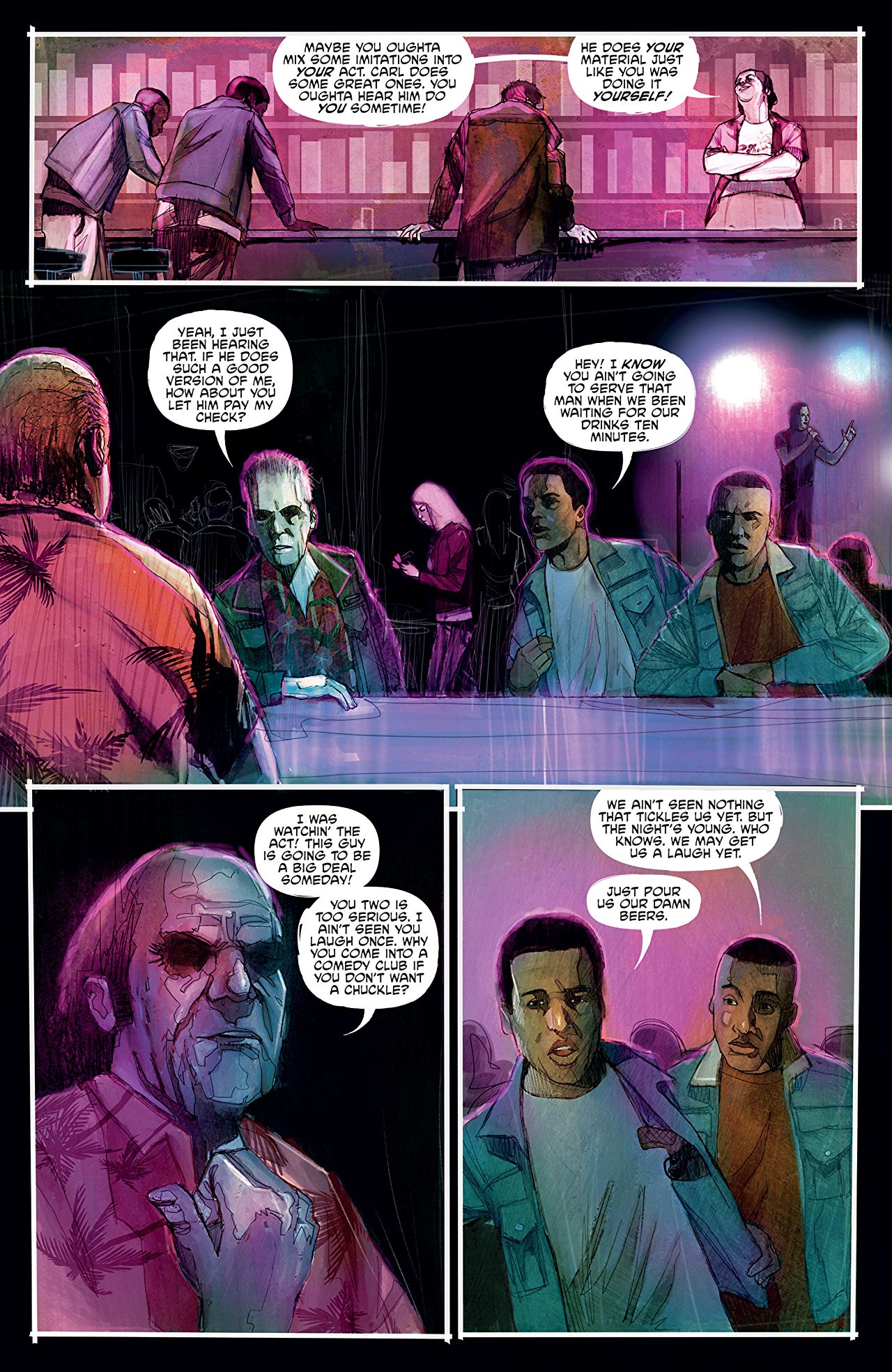 Syd Homes used to be a homicide detective, but a series of personal mishaps and deaths have led him to the stage of a local comedy club where he ekes out a living telling jokes to a room full of drunks.
When a rival comedian gives him flack about his act, Syd finds out from his fellow comedians that the hotshot up and comer has not only booked a late night TV appearance but is also stealing Syd's act, the former cop confronts the thief and leaves him bleeding and angry in an alley. When Syd gets a call the next day that the comic is dead, his real headaches begin.
The Story: This is a dark, sardonic tale from Joe Hill that is both bleak and funny often at the same time. Syd Homes isn't a sympathetic character, but he is definitely an interesting one with wit and a dark backstory that I am anxious to see unfold and play out for the reader. The story doesn't waste a lot of time on filler and gets straight to the meat of the plot and that not only makes this first issue work, but it gives the story a gritty immediacy that kept me riveted.
The Art: Martin Simmonds art style in this issue is perfectly suited to the dark tone of the story. There is a film noir quality to the visuals where characters are always bathed in shadows and that helps to bring home the mood of this story.