Undiscovered Country #2
Image Comics 
Written by Scott Snyder and Charles Soule
Art by Giuseppe Camuncoli and Daniele Orlandini
Colors by Matt Wilson
Letters by Crank!
The Rundown: Trapped in a twisted version of the United States, the mission to escape will be complicated by betrayal from within.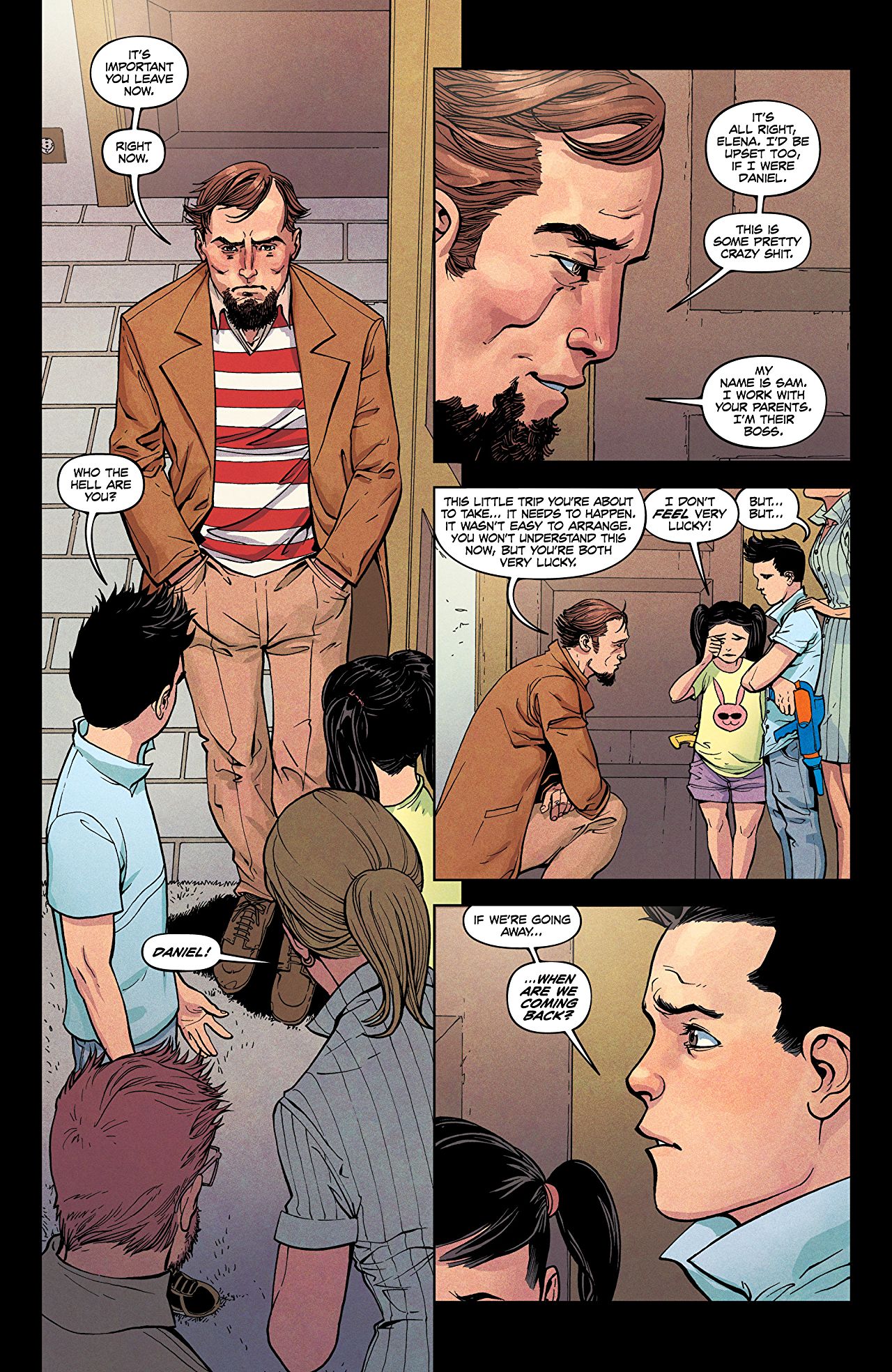 The life that Charlotte and Daniel lived in the United States comes to an abrupt and tragic end when their parents inform them that they will have to leave. It's an emotional moment that is further complicated by the man sent to take them away, Sam.
That same man is the one who lured them back to the states in order for the pair to fulfill a destiny he believes will save the country. Charlotte is only interested in finding a cure for the deadly disease wiping out the population and Daniel's motives become more complicated as the factions in charge of the mission approach him separately to enlist him to follow their cause.
Unfortunately for them, Daniel has a third option in mind for his loyalties.
The Story: As the characters circumstances become more complicated, the story becomes exponentially more compelling. The approach of tailoring each issue to a specific character is inspired and a great way to keep the immediacy of the story while also giving the reader a more intimate look at each character. Snyder and Soule make this issue work by making Daniel a complicated and three dimensional character who's secrets have secrets. I am intrigued to know where this story is going next and I am on board for the ride.
The Art: Camuncoli and Orlandini truly stun with the art in this issue. Every panel is filled with beautiful details and the art perfectly complements the tone of the story. This issue is gloriously detailed.