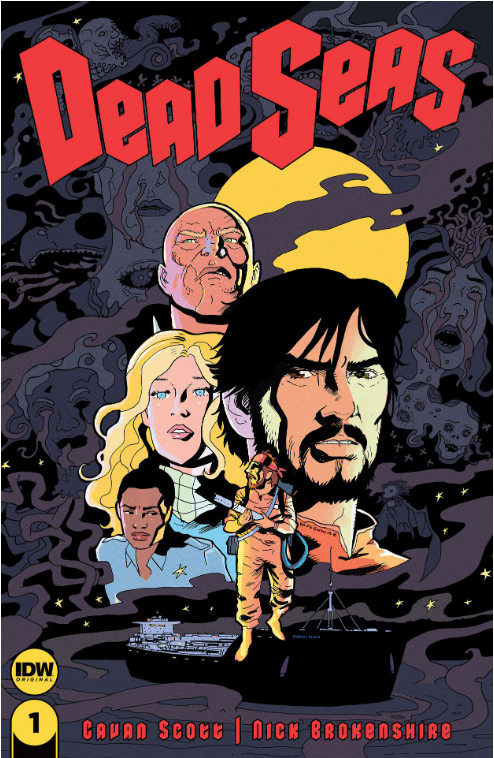 Dead Seas #1
IDW Publishing
Written by Cavan Scott
Art by Nick Brokenshire
Colors by Nick Brokenshire
Letters by Shawn Lee
The Rundown: A man goes on a dangerous mission to help someone he loves in a world where ghosts have returned.
Three years ago, the dead started returning in the form of ghosts that haunt the living. Three years later, small time crook Ortiz finds himself on a chopper filled with other prisoners who have been chosen for a special assignment aboard a floating prison and research facility called the Perdition. An assignment that could bring him closer to saving someone he loves.
After their initial orientation, Oritz and the others are told that they will be working on something that will bring them in close proximity with the dangerous ghosts that have been captured. A danger that becomes all too real when one escapes and wreaks havoc on the ship causing one prisoner to reveal a danger Ortiz and the others didn't anticipate.
The Story: Scott delivers an entertaining and engaging first issue with an interesting premise that got my attention. I enjoyed the mystery of this world as well as the mystery of Ortiz' motives and actions. I liked the slow build of the story and how it creates and engages the reader in its world. The next part should be interesting.
The Art: Brokenshire delivers some great art in the issue. I really enjoyed the visual style as well as the look of the ghosts.