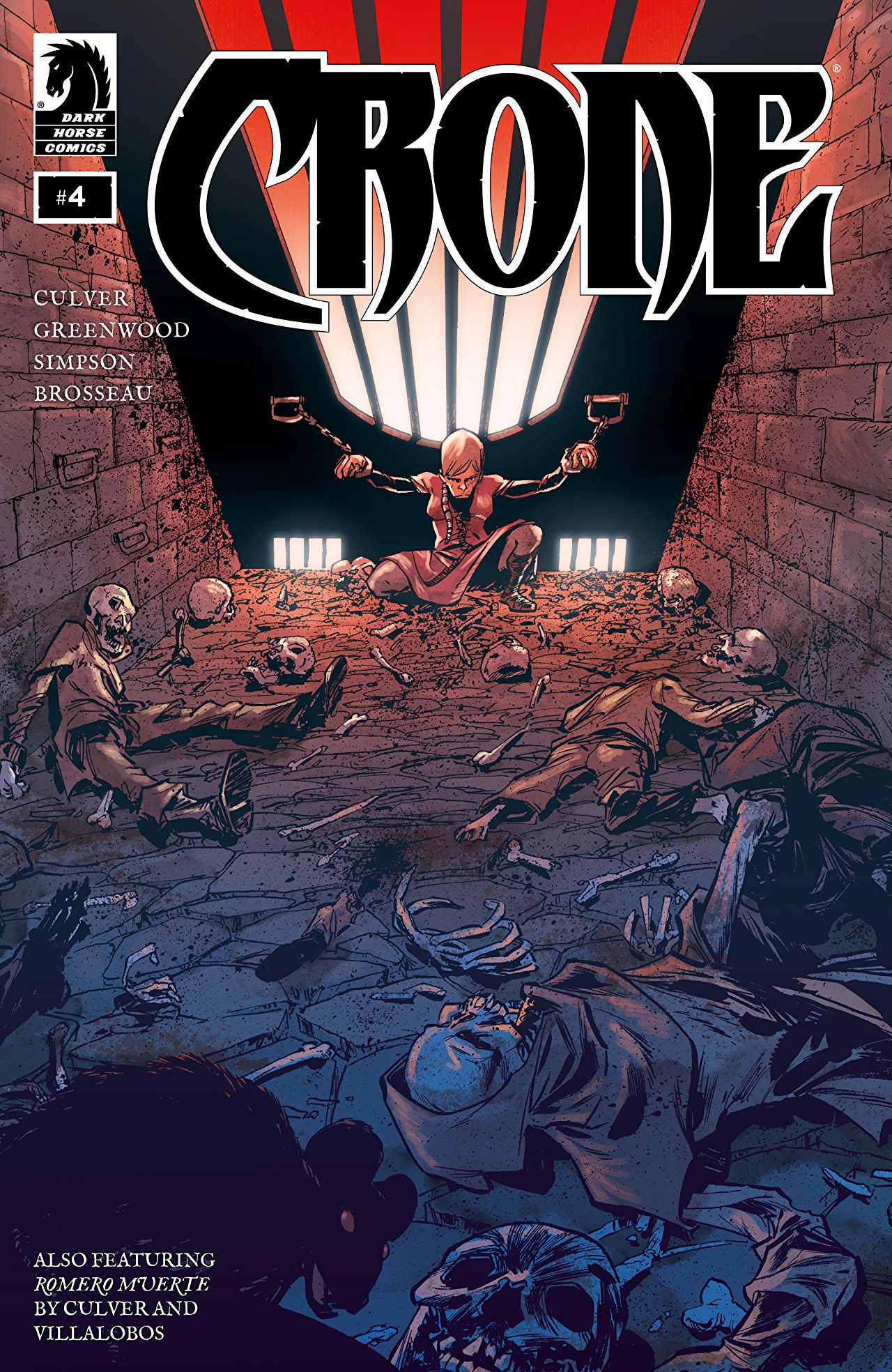 Crone #4
Dark Horse Comics
Written by Dennis Culver
Art by Justin Greenwood
Colors by Brad Simpson
Letters by Pat Brosseau
The Rundown: Betrayed by her old friends, Bliss will learn the bloody, bitter truth in the aftermath of her victory.
With her final victory of D'Kayde, Bliss and her companions retreat to a local tavern to celebrate. As Bliss prepares to depart, her rivalry with Vor heats up again as the warrior challenges her again for her hand. Defeated once more, he searches the world for the kingdom he is meant to rule and his journey will lead him down a journey of darkness that will take him back to the place where it all ended for the three of them.
When Bliss and Gaspar are brought to the field of their final battle, the duo learns the terrible truth at the heart of the all the lies being told from both Gaspar and Vor. She also learns a tragic truth that will shatter the warrior's world and shake her to the core.
The Story: Dark, brutal and brave, Dennis Culver brings the story full circle and fills this issue with backstory that doesn't take away from the immediacy of the story, but enhances the overall tale with moments that have a dark, but engaging tone. I love this story and this issue and the intensity of the characters make what happens to them more compelling.
The Art: Justin Greenwood delivers some beautiful, brutal art in this issue. The tone of the art perfectly complements the story and Greenwood lets the art tell a visceral and intense story in itself.