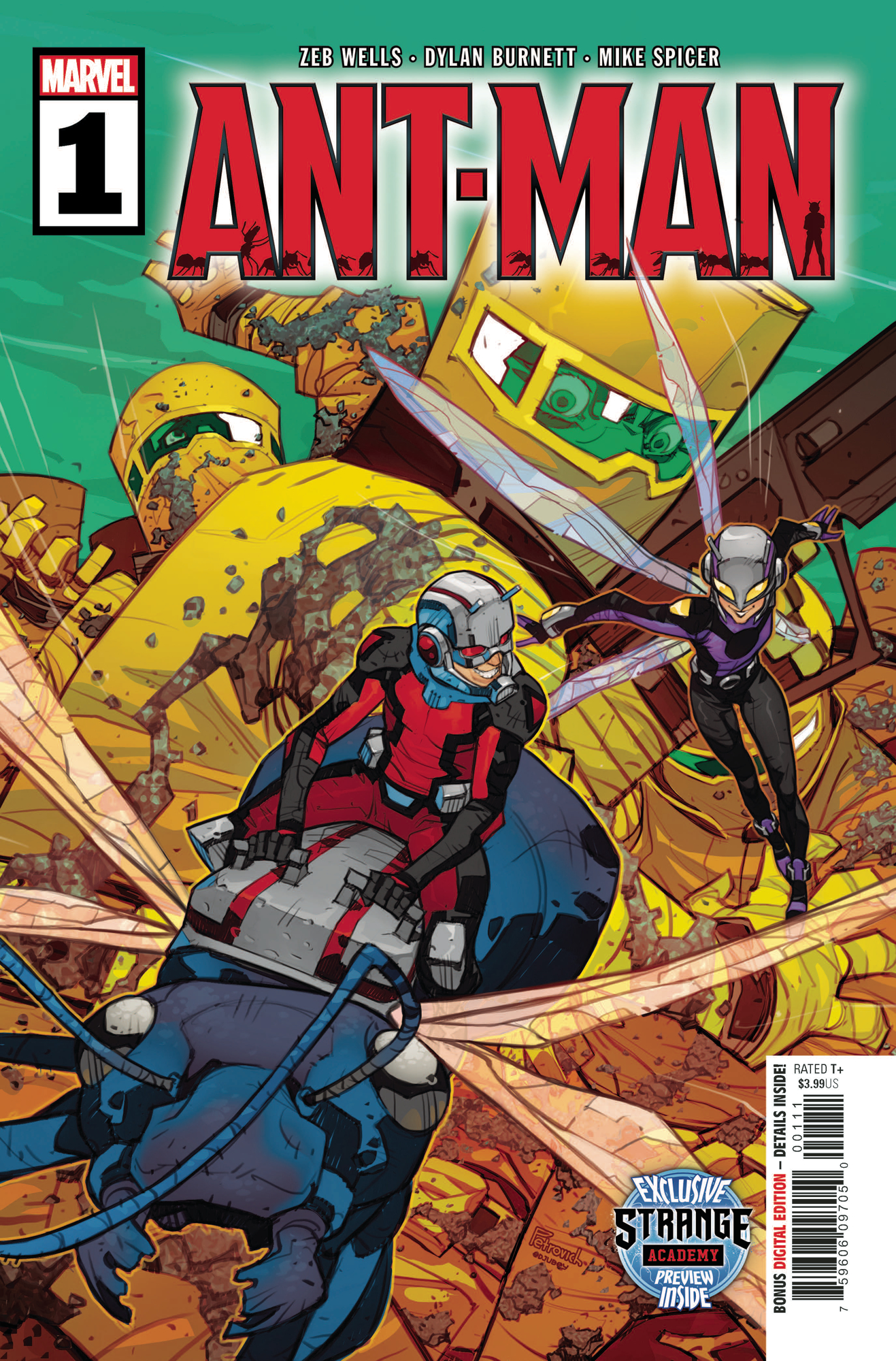 Ant-Man #1
Marvel Comics
Written by Zeb Wells
Art by Dylan Burnett
Colors by Mike Spicer
Letters by Cory Petit
The Rundown: Scott Lang will discover that being a hero for hire means taking on jobs that might not get him into the spotlight, but it will help him get an apartment.
Scott Lang has teamed up with his daughter Cassie to take down a rogue group of AIM agents who are selling designer drugs in the Florida Everglades. After his efforts fail to land him on the front page of the papers, Scott must return to his current living arrangements, an ant colony under a residential neighborhood.
When Ant-Man is presented with a job locating the local bee population, he stumbles upon a familiar villain using them for his own purposes. Unfortunately, Scott is going to discover that stopping one villain might unleash something worse.
The Story: This solo outing for Ant-Man is filled with a lot of fun and adventure throughout. Zeb Wells delivers with this issue and the plot has some great character moments with its light tone. A tone that never becomes campy in its execution. There are some genuinely funny moments in this story, but the struggles Scott finds himself dealing with make the story compelling and worth reading. I can't wait to see where this story goes next.
The Art: Dylan Burnett strikes the right tone with the art in this issue. Taking a cue from the lighter tone of the story and its comedic elements, Burnett crafts the art to be fun and exaggerated to emphasize the characters and the mood.