Captain America: Symbol of Truth #14
Marvel Comics
Written by Tochi Onyebuchi
Art by Ze Carlos
Colors by Jesus Aburtov and Fer Sifuentes-Sujo
Letters by Joe Caramagna
The Rundown: Sam reluctantly celebrates his birthday while Joaquin is given a new chance at life.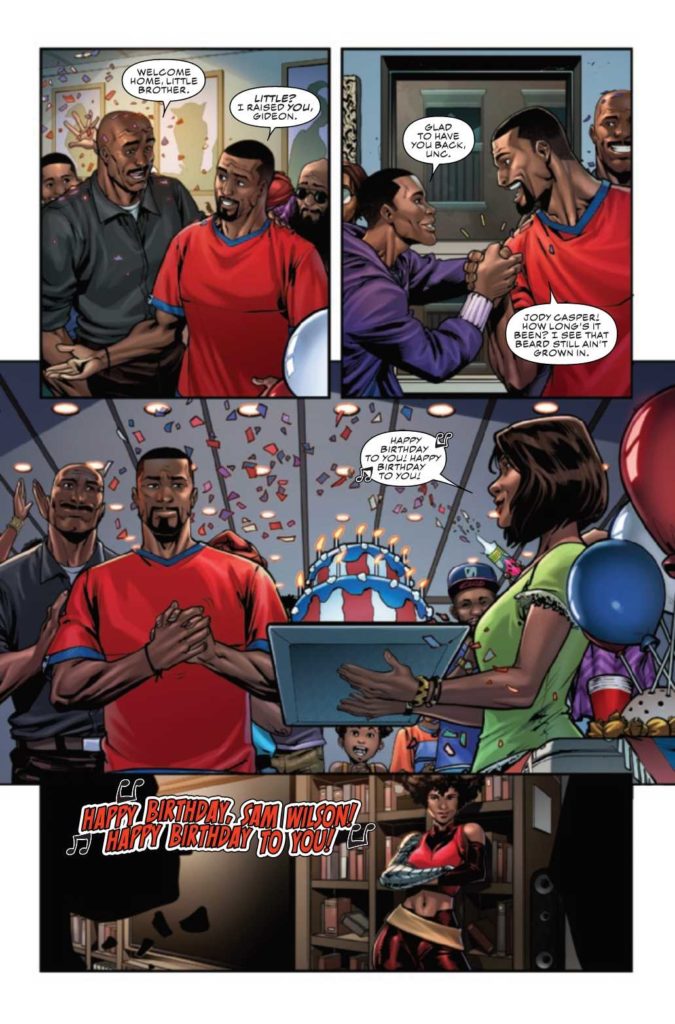 In the wake of their battle with White Wolf, Sam finds it hard to not think about what happened to Joaquin. Even spending time with Misty and his family during his birthday is hard, but he reluctantly agrees to go back out into the world.
At the same time, scientists in Mohannda continue to work on a way to cure Joaquin as he gets a better handle on his new condition. When they travel to see him with the possibility of a cure, Sam arrives to sit with his friend while he makes a decision that could change his life again.
The Story: Onyebuchi crafts a great personal story for both Sam and Joaquin in this issue. The grounded tone of the story is a great break from the bigger Outer Circle and White Wolf arcs and shows the aftermath of both heroes' struggles. I liked seeing Sam out of his comfort zone though the joker were a little cringe, but it was still fun. I liked giving Joaquin's story more substance and how both characters ultimately come together in a great moment between them.
The Art: Ze Carlos offers some beautifully detailed art and I love the bright, vibrant tone of the visuals as Sam has to deal with being in the light of family and community. The contrast with Joaquin living in the seclusion and darkness because of his ordeal is a great visual touch.