Blue Beetle Graduation Day #1
DC Comics
Written by Josh Trujillo
Art by Adrian Gutierrez
Colors by Wil Quintana
Letters by Lucas Gattoni
The Rundown: Jaime Reyes is taking the next step in his life, but a looming threat could make that difficult.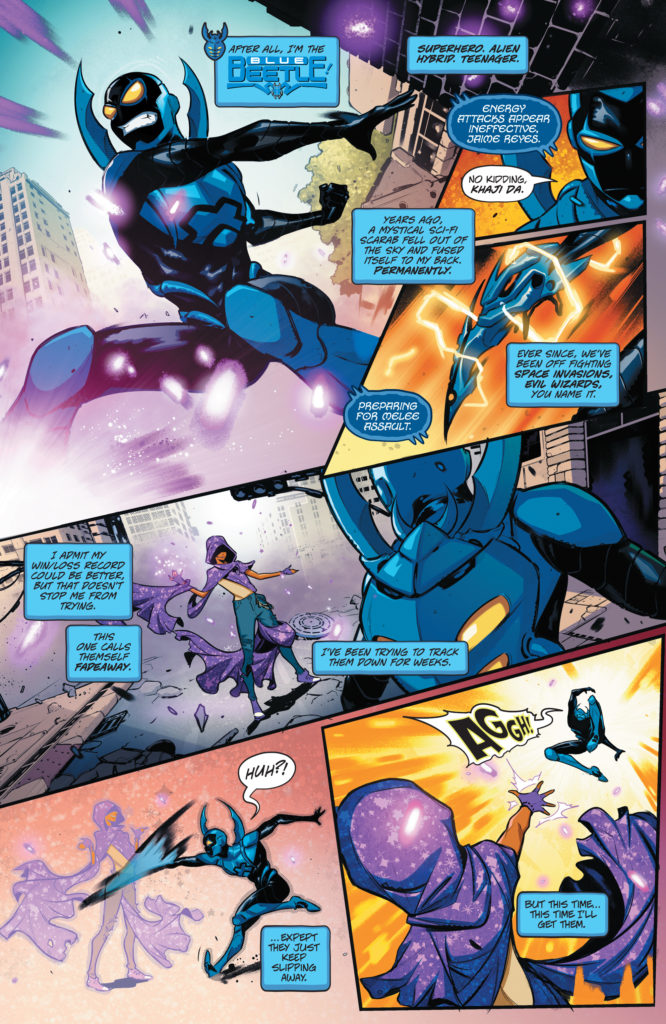 It's a big day for Jaime Reyes, but it can't start without some superhero work as Blue Beetle. After failing to capture a threat, Jaime has to rush back to school or risk missing his own graduation ceremony. To make matters worse, a message from the Reach sends the scarab into defense mode and Jaime finds himself not only missing the ceremony, but traveling out to space to get the rest of the message.
When he returns home, he discovers that his party has an unexpected guest in the form of Superman who has a difficult message to deliver about the Reach. When he discovers what his post high school world is going to be like, he finds another interruption in the form of a new threat in a familiar place.
The Story: A fun, inventive and entertaining story filled with interesting moments and a premise that caught my attention from the start. There is great dialogue throughout the issue and the internal conflict within Jaime is engaging. I like the hints at a bigger mystery unfolding and am interested in seeing where the story goes from here.
The Art: Gutierrez delivers some beautiful art in the issue. I love the art style and how it captures both the characters and the action.