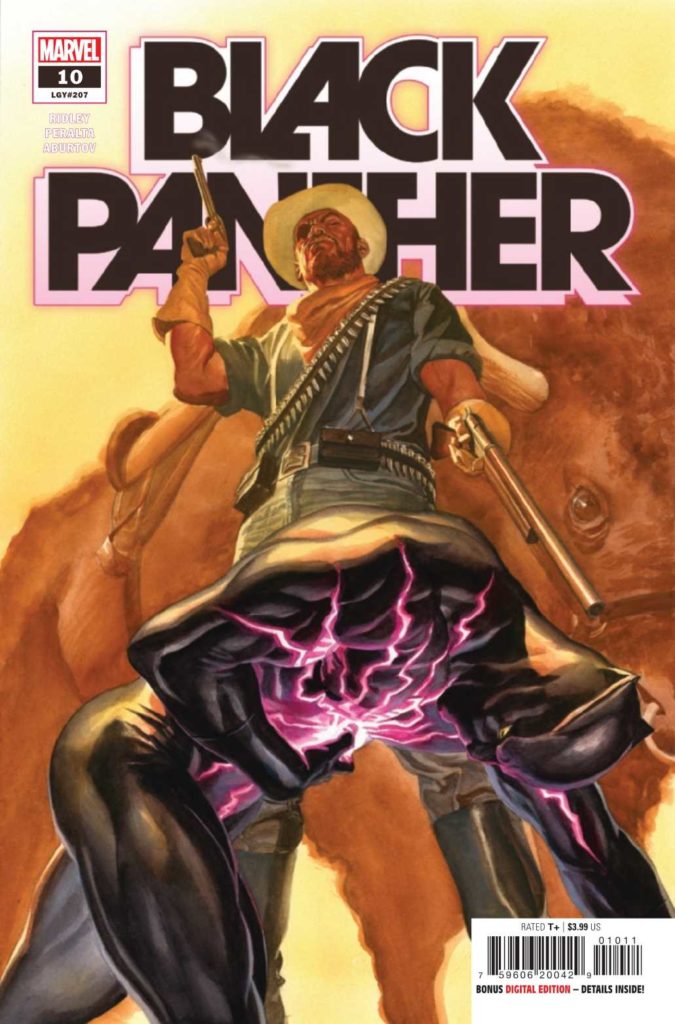 Black Panther #10
Marvel Comics
Written by John Ridley
Art by German Peralta
Colors by Jesus Aburtov
Letters by Joe Sabino
The Rundown: T'Challa and the Avengers fight to stop the Colonialist from grabbing a foothold on the planet.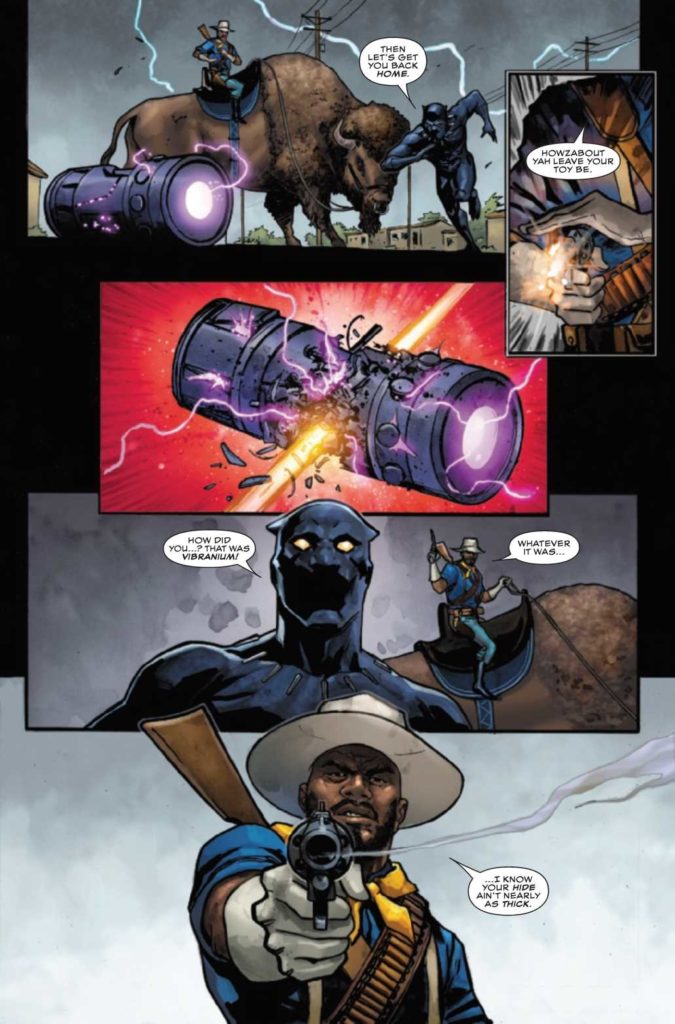 The battle against the forces of the Colonialist and his army is not going well with the Avengers finding their attacks ineffective and the Buffalo Soldier working for the creature tearing Black Panther apart. After destroying the generator they need to stop the attack, T'Challa decides to call for help and implement a new tactic after learning more about his pursuer.
At the same time, Wakanda continues to change in the absence of the king. Changes that seek to remove T'Challa's influence and legacy from the country. Changes that will alter the man himself if he survives.
The Story: Ridley delivers an entertaining story in this issue. I like the conflict between T'Challa and the Buffalo Soldier and the history lesson included within it. The Colonialist is still a subpar villain at best, but the story has a satisfying conclusion. The political changes within Wakanda and Black Panther's reaction to them is more compelling and I am interested in seeing how it is explored.
The Art: Peralta delivers some thrilling art in the issue. The action is visually fun and exciting and the characters look amazing.