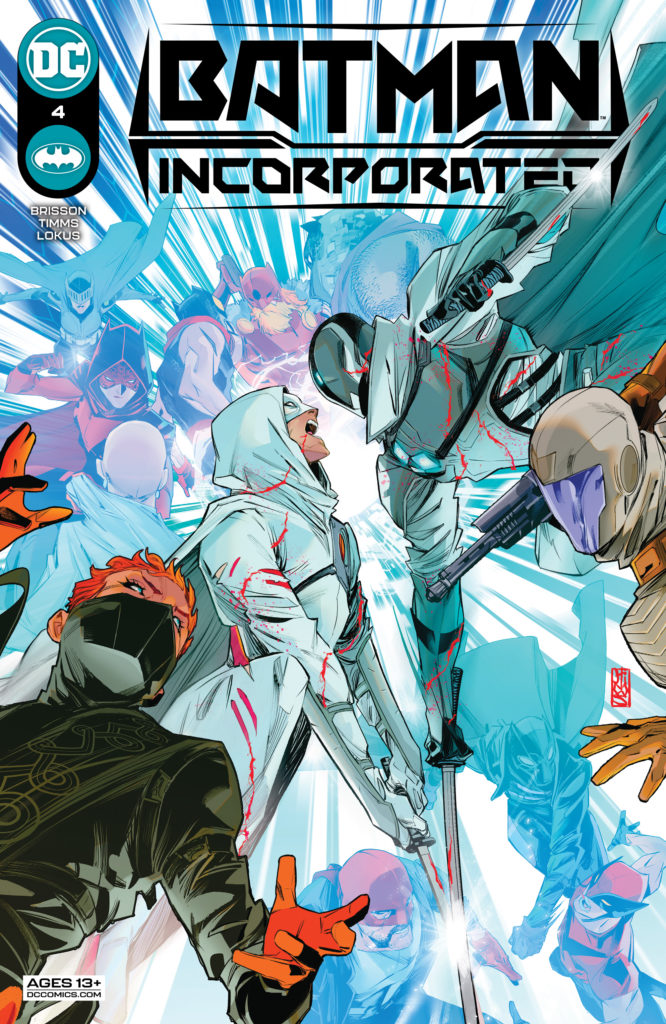 Batman Incorporated #4
DC Comics
Written by Ed Brisson
Art by John Timms
Colors by Rex Lokus
Letters by Clayton Cowles
The Rundown: Batman Incorporated faces some formidable opposition as Ghost-Maker faces a ghost from his past.
Ghost-Maker gets a notification that clownhunter has returned to their base. As he heads back to base, he contacts the other members of his team who find themselves facing off against some powerful and frightfully organized enemies. Knight and Wingman find themselves captured by The Fallen and his other teams don't fare any better.
When Ghost-Maker arrives at his base, he discovers not only what happened to his former sidekick, but also who rescued him. A story they tell clownhunter before giving him the choice to kill his new benefactor.
The Story: Brisson tells an entertaining story in this issue with a plot filled with tension and revelation. I've enjoyed seeing Ghost-Maker fleshed out as a character warts and all and this issue does a great job of humbling the character in a way that grounds him. The series is setting him up to be a more interesting characters and I hope to see that as well. I also want to see more of the team becoming a team instead of what looks like glorified sidekicks.
The Art: Timms delivers some highly detailed and thrilling art in the issue. The story is action oriented and the visuals capture the eye of the reader.