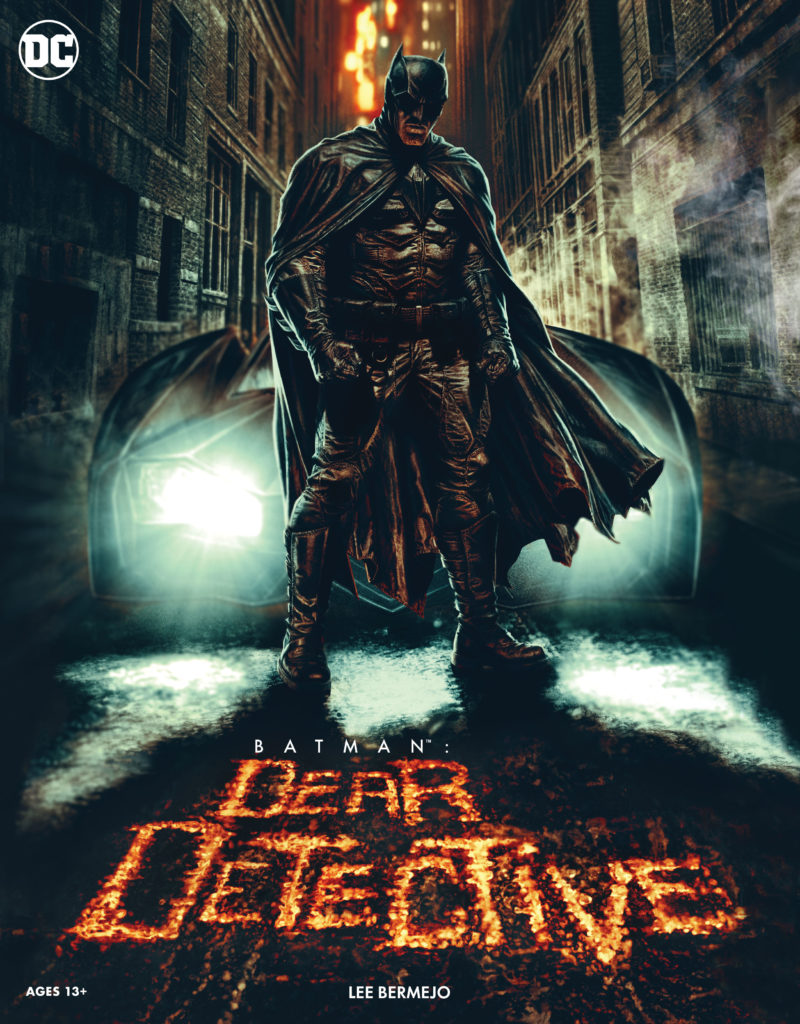 Batman Dear Detective #1
DC Comics
Written by Lee Bermejo
Art by Lee Bermejo
Colors by Lee Bermejo
Letters by Jared Fletcher
The Rundown: The art of Lee Bermejo is featured in a unique story highlighting the character and his unique world.
A letter sent to the Dark Knight dares him to catch the sender. A letter that challenges the detective as well as his city. A letter that highlights both the strengths and possible flaws in the world's greatest detective.
As the sender's message becomes increasingly personal, clues are left in the text that might lead Batman and his allies to the location and identity of the letter's author.
The Story: Bermejo delivers an interesting story amidst the showcase of art throughout the issue. It's not necessarily linear in its connection to the art itself, but it does showcase an interesting connection to the Batman and his world. It's actually interesting enough that I wish it was expanded on in the future.
The Art: This issue is primarily a showcase of the art of Lee Bermejo and every page of art is brilliantly designed and filled with bold, beautiful detail.