Wonder Woman #3
DC Comics
Written by Tom King
Art by Daniel Sampere
Colors by Tomeu Morey
Letters by Clayton Cowles
The Rundown: Wonder Woman takes the direct approach to get answers.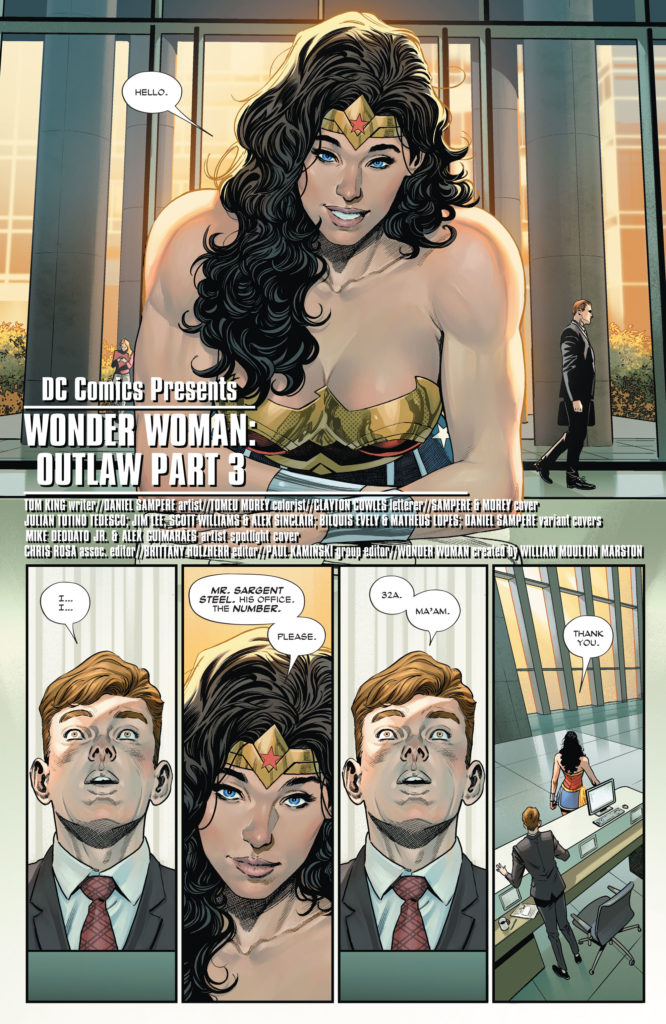 In order to get answers regarding the ongoing investigation into the Amazonian attack, Wonder Woman decides on the direct approach. An approach that will bring her to the offices of Sargent Steel. An office not only heavily guarded, but with an entire army moving into position to stop her.
At the same time, the dark architect of the anti-Amazon sentiment and policies decides to bring in one of the soldiers who faced Diana to test something he plans to use against her. Something with a direct connection to the mysterious prisoner he is holding.
The Story: King is crafting an entertaining and interesting story in this issue. There are so many interesting and compelling layers to the story that are served by the great action and rising suspense. I like the slow burn of the arc a lot and look forward to seeing what it reveals next.
The Art: Sampere delivers some beautiful art in the issue. The visuals are beautifully detailed and perfectly capture the tone of the story.