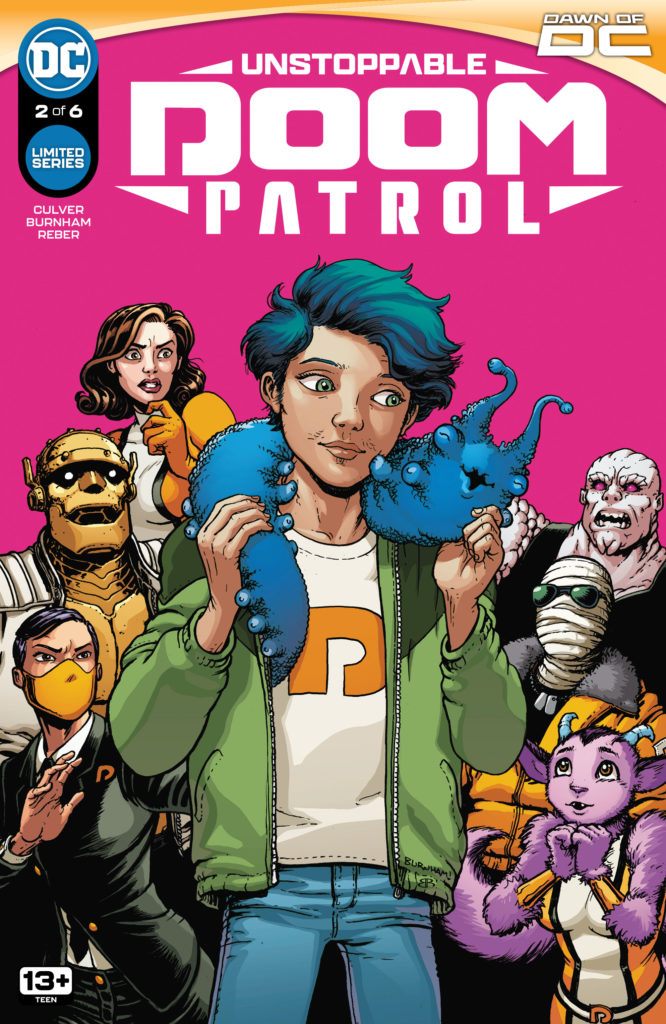 Unstoppable Doom Patrol #2
DC Comics
Written by Dennis Culver
Art by Chris Burnham
Colors by Brian Reber
Letters by Pat Brosseau
The Rundown: The Doom Patrol rescues another metahuman, but this one has a huge secret.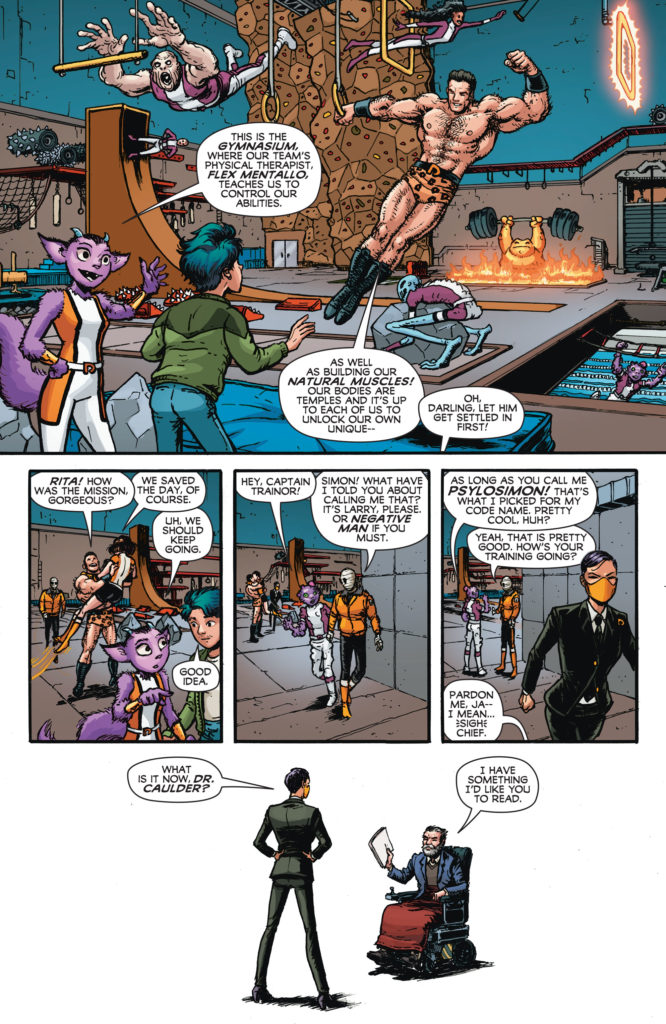 The Doom Patrol battles giant robots to secure the rescue of a metahuman and brings him and his companion back to their base to give him a tour. At the same time, Peacemaker is watching over the events and the spy he just planted in their midst.
As this new metahuman gets to know the team and has a session with their therapist, he starts to have second thoughts about his mission. At the same time, Jane squares off with Caulder about his role with the team driving him to consult a familiar face no one knows is still alive.
The Story: Culver crafts an entertaining story with some interesting characters and intrigue. Unfortunately, the plot spends too much time on Peacemaker and his presence is a huge distraction for new readers trying to get to know these characters, their dynamics and conflicts. It's also a distraction for fans of the characters because you miss out on character development in favor of a character that seems to be there for a specific agenda. The Chief/Jane tension was much more interesting and should have been explored more.
The Art: Burnham delivers some great art in the issue. I love the cutaway shot of the base and the character moments as the spy moves through the facility.