Green Arrow #1
DC Comics
Written by Joshua Williamson
Art by Sean Izaakse
Colors by Romulo Fajardo Jr
Letters by Troy Peteri
The Rundown: Oliver Queen emerges in a new and strange world while his family fights to find him.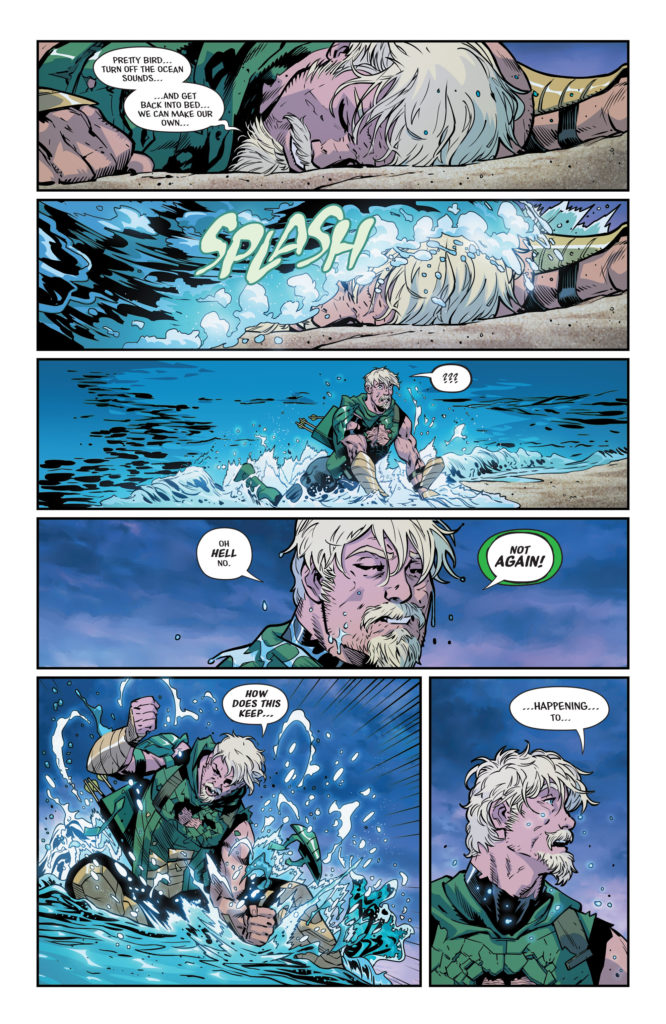 In the wake of Dark Crisis, Oliver Queen finds himself on an alien world. On Earth, Roy, Connor and Dinah find themselves chasing down a gang of criminals in Gotham and Roy discovers that one of the vigilantes operating in the city has a personal connection to him. A connection that will lead to a reunion.
Unfortunately, the reunion doesn't last long when one of the pair is teleported away to the same planet Oliver has landed on and has to be rescued by the Green Arrow. The new arrival also discovers that Oliver refuses to leave as he prevents the person from traveling back as well.
The Story: An engaging and entertaining premiere issue with a great mystery at its center. The story has some great action, but also some great character moments for both Oliver and Roy. I like how the story leans into the essence of who Oliver is both separate and with his allies. There is a great theme of family running through the issue as well and I look forward to seeing how those elements develop.
The Art: The visuals are great throughout the issue. I love the environments the characters find themselves in and the action is visually thrilling.