Undiscovered Country #26
Image Comics
Written by Scott Snyder and Charles Soule
Art by Giuseppe Camuncoli and Leonardo Marcello Grassi
Colors by Matt Wilson
Letters by CRANK!
The Rundown: In the outside world, tensions continue to rise and the US sends the world a gift.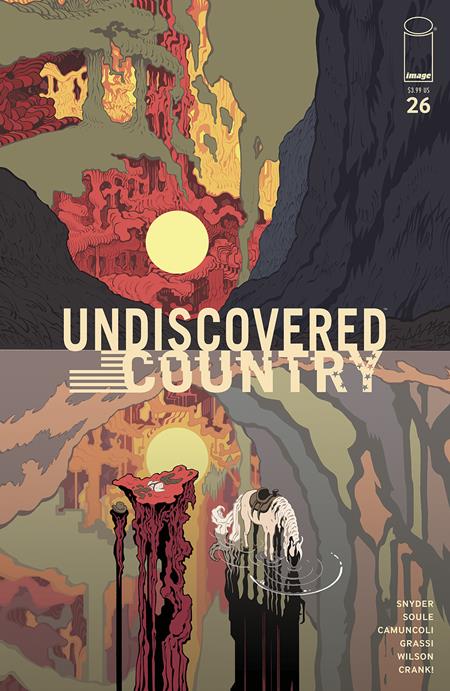 Off the coast of California a joint task force waits for any news on the mission in the United States to find a cure for the Sky virus. Two of the military commanders find their cordial dynamic interrupted by orders to return when a disaster seems to point the finger at one of them.
As tensions mount between the two forces, a message from the US upends the conflict and brings some much needed to relief. Relief that comes too late for a member of the delegation while also raising questions about its timing.
The Story: Snyder and Soule continue to craft a story with not only great characters and conflict, but an evolving mystery that keeps me engaged with every twist and turn it takes. I loved seeing the story continue and evolve outside of the United States and how those conflicts are making things more difficult for the mission. There is also an interesting tone to the story and its connection to the bigger mission that I want to see explored.
The Art: Camuncoli and Marcello Grassi deliver some fantastic art in the issue. The visuals deliver a great view of the world outside of the US and I love the visual style of the series.