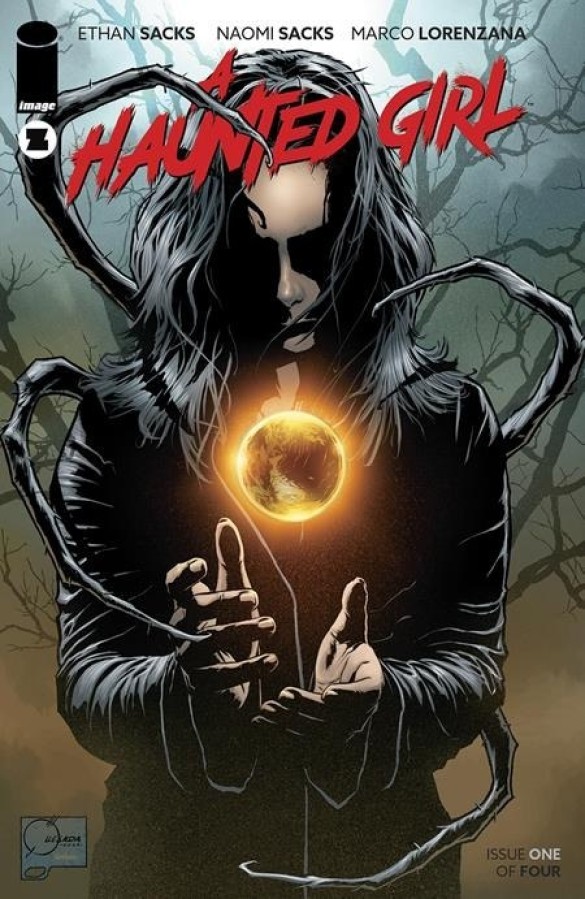 A Haunted Girl #1
Image Comics
Written by Ethan Sacks and Naomi Sacks
Art by Marco Lorenzana
Colors by Andres Mossa
Letters by Jaime Martinez
The Rundown: Cleo will discover that her life is about to take a dark turn.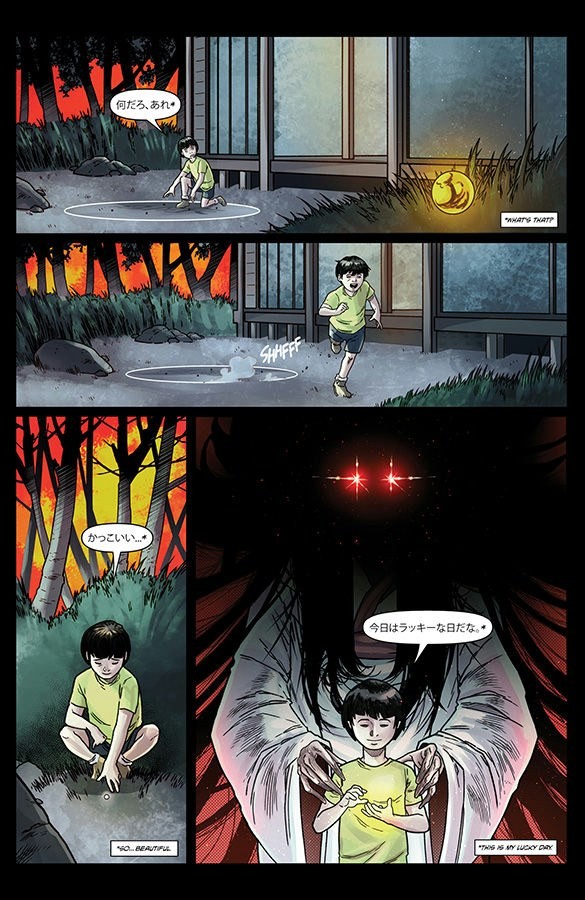 Cleo has been staying at a local hospital dealing with the depression that seems to dominate her young life. Even her supportive father can't seem to help when her birthday come around.
Cleo has been having dark visions and even returning to school doesn't help. After returning home, a dark entity wakes her from her sleep and a phone call to her father reveals that all of this has been expected and things for Cleo will never be the same.
The Story: Ethan and Naomi Sacks craft an entertaining first issue filled with great characters and a dark tone that instantly hooked me from the first few pages. I really enjoyed the story and the characters a lot as well as the mystery that is being revealed within it. Cleo is an interesting character as well and her emotional journey has me intrigued as well as the secrets that surround her that she is starting to discover.
The Art: Lorenzana delivers some dark and engaging art throughout the issue. I love the dark imagery and how visually scary many of the moments with Cleo are.