Blade #4
Marvel Comics
Written by Bryan Edward Hill
Art by Valentina Pinto and Elena Casagrande
Colors by KJ Diaz
Letters by Cory Petit
The Rundown: Blade and his allies go after a dangerous weapon that might be more dangerous than the Adana.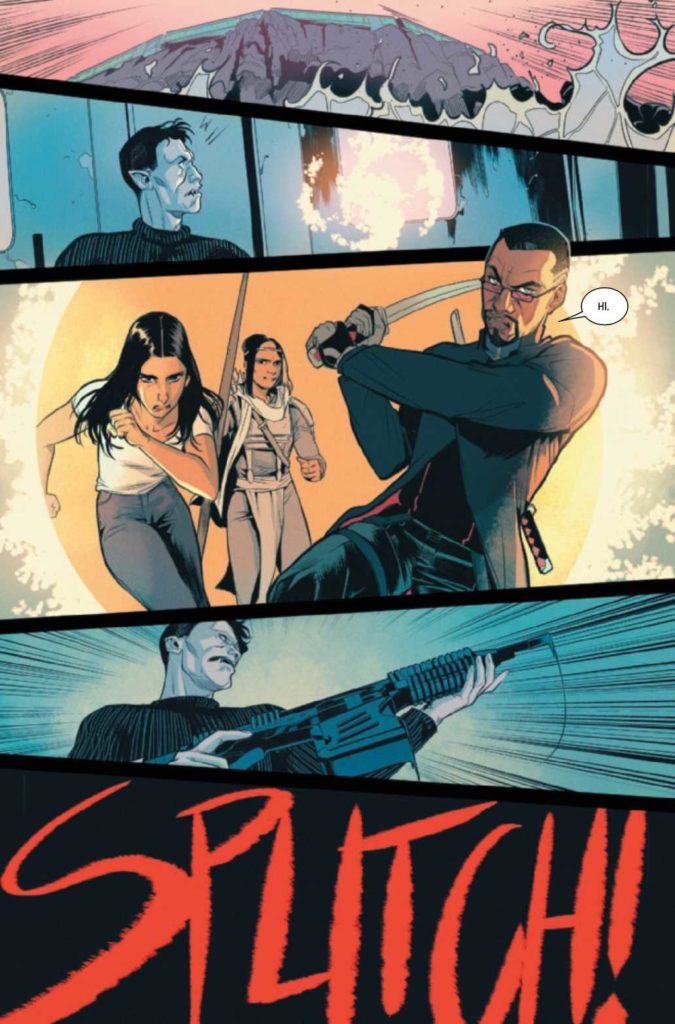 Blade and his allies are rescued by Doctor Strange who reluctantly decides to help them retrieve the Lucifer Sword to help in their fight against the Adana. The mission is right up Blade's alley with the keeper of the sword being a vampire.
After infiltrating the train and taking on the creatures, Blade finds his prize. He also finds that the Adana is more powerful than he imagined and the cure might be worse than the disease.
The Story: Hill crafts an exciting and compelling story in this issue. The action is fantastic and I love the tension between Strange and Blade. The story has some great moments for the character and gives Blade an interesting moral and personal dilemma with the acquisition of Lucifer's Sword and I look forward to seeing how that dilemma evolves in the next issue. I continue to enjoy this evolution of Blade and how compelling and engaging that evolution has become.
The Art: Pinto and Casagrande deliver fantastic art in the issue. The action is visually thrilling throughout and the pace and tone of the story are brilliantly brought to life in the art.