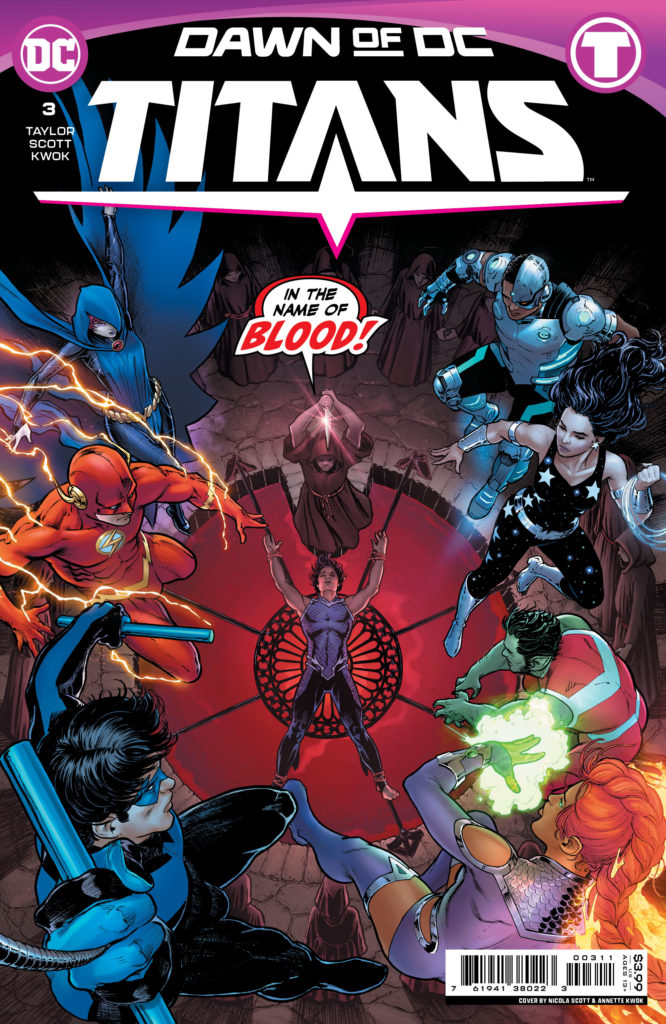 Titans #3
DC Comics
Written by Tom Taylor
Art by Nicola Scott
Colors by Annette Kwok
Letters by Wes Abbott
The Rundown: The Titans go after the church of blood and discover something disturbing.
Nightwing and Beast Boy infiltrate the church of blood and discover a pool of blood and a sacrifice about to happen. When the rest of the team is called in, there is friction about bringing Wally along considering they still haven't solved his future murder.
After assembling the team, they move in to stop the sacrifice and get some unexpected help from Garth who decides to stay with Blood. A move that will compromise the team from within.
The Story: A fun, intense and action-packed issue. I continue to enjoy the direction Taylor is taking this team and how exciting their adventures are becoming. I love the different mysteries at the heart of this series and how those mysteries inform the team dynamics and how they interact with each other. The Church of Blood storyline is really interesting and I look forward to seeing how it unfolds.
The Art: Scott consistently delivers beautiful art throughout the issue. The characters look great and the action is visually engaging.