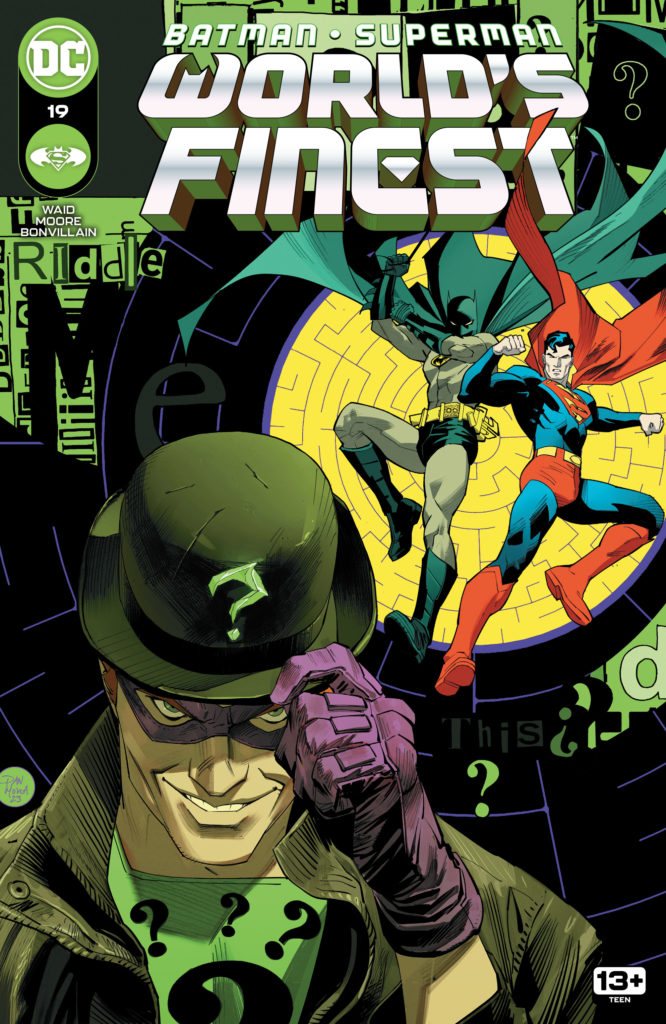 Batman Superman World's Finest #19
DC Comics
Written by Mark Waid
Art by Travis Moore
Colors by Tamra Bonvillain
Letters by Steve Wands
The Rundown: A Kryptonian madman wreaks havoc on Metropolis.
After Batman is taken into the Phantom Zone, Superman finds himself facing down Jax-Ur. Knowing that the criminal is not fully powered up, Superman fights him to the point where he escapes. At the same time, Batman and Alfred learn more about the zone and the people trapped in it as well as a potential new threat that might be the cause.
The search for Jax-Ur on Earth brings Clark back to the fortress to protect the city of Kandor. A battle that will bring the Dark Knight and the Man of Steel to a new understanding as a new threat grows in the darkness.
The Story: An intense, satisfying and action-packed conclusion to this arc. Waid delivers some fantastic moments for Superman in the issue and the story has some great moments between Superman and Batman. I really enjoyed this part of the story and how the characters work together to overcome a common enemy. I also really enjoy how the series sprinkles in threats that will pay off later.
The Art: Moore delivers great art throughout the issue. I love the beautifully detailed panels and pages as well as the visual Easter eggs in places like the fortress of solitude.