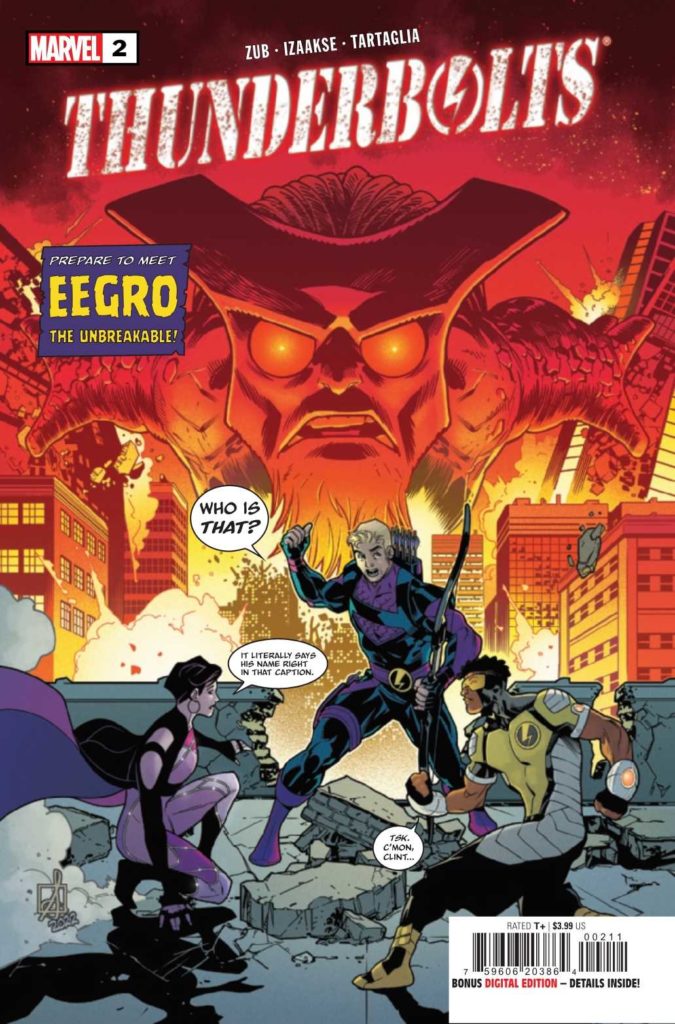 Thunderbolts #2
Marvel Comics
Written by Jim Zub
Art by Sean Izaakse
Colors by Java Tartaglia
Letters by Joe Sabino
The Rundown: Clint's tenure as team leader continues to have a rocky start.
Clint comes to the Thunderbolt offices to greet everyone and start the day. Unfortunately, he's late for a press coverage to answer questions from the press and Luke Cage is covering for him. As things get intense in the conference, an emergency calls him away and the team makes their way to the MET to deal with a possible hostage situation.
Clint brings the team in an attempt to have the team work together. Unfortunately, a systemic lack of communication causes more harm than good as the team is unaware of who they are trying to take down and why. In the aftermath, things turn out better than expected and the Thunderbolts get a new member.
The Story: Fun, funny and filled with great action. Zub does a great job of blending politics, humor and heart in the story and utilizes the characters brilliantly. Clint definitely stands out and I love seeing him struggle with being a leader. I really enjoy the tone of this series so far and how it doesn't take itself too seriously while also teasing at personal drama for each of the characters.
The Art: Izaakse delivers light, detailed and visually engaging art that perfectly matches the tone of the story.